Master P Receives Honorary Doctorate Degree from Lincoln University & Shares Inspiring Message
Master P was one of a handful of people to receive honorary doctorate degrees from Lincoln University last weekend. The icon shared the big moment on social media alongside an inspiring message.
How does one go from being a master to a doctor in one moment? American rapper Master P would best answer that. On Friday, the prestigious Lincoln University honored at least eight people with doctorate degrees, including the legendary rapper.
The 51-year-old gave fans a glimpse into the milestone moment, sharing a video from the graduation ceremony on Instagram. The clip showed the star on stage to receive the degree before cutting to him showing it off to the other graduands.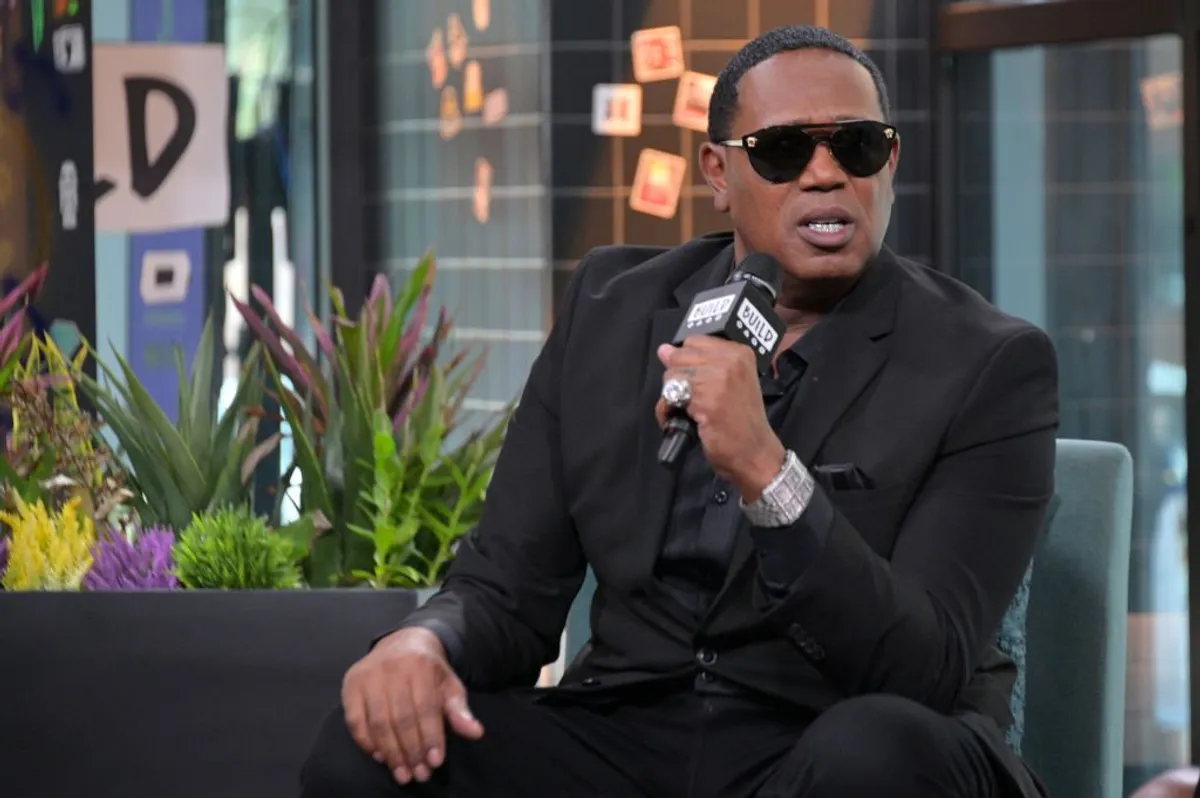 Master P addressed them with a powerful message on the importance of placing no limit on one's dreams. He reiterated his message via the inspiring caption, which read:
"I guess I got to change my name to Dr. P. Miller. From the projects to getting a Doctoral degree from @lincolnuniversityofpa. Don't be afraid to change, grow..."
Several people present at the ceremony also took out time to gush about how much the icon has inspired them. Most poured out words of congratulations to the legend as he flaunted his new title.
There is hardly anyone more deserving of the doctorate honors.
His inspiring works and contributions to humanity so far certainly contributed to earning the record producer the honorary Doctor of Humane Letters degree from the University.
Some of his humanitarian projects included his donations to senior citizens in New Orleans at the peak of the coronavirus pandemic last year.
The rap mogul offered free home cleaning services and hand sanitizers to ensure the elderly in his hometown received adequate care. Explaining his intentions, he noted that the senior citizens were the most vulnerable to the pandemic yet were easily overlooked.
Master P's philanthropic acts go as far back as the 90s. In 1999, he saved his alma mater from shutting down with a donation of $500,000.
At the time, the Catholic Archdiocese of New Orleans announced that St. Monica Elementary, one of his former schools, was shutting down. The archdiocese intended to merge the students of St. Monica with another catholic school, Our Lady of Lourdes. 
But Master P wouldn't have that. When the announcement reached him, he donated $250,000 to ensure the continued operation of St. Monica. He also donated $150,000 to Our Lady of Lourdes and $100,000 to the St. Mathias Catholic Church.
Additionally, he pledged to remain active in overseeing the continued running of his former elementary school for years to come. With such finance-demanding acts of humanity, there is hardly anyone more deserving of the doctorate honors from Lincoln University.