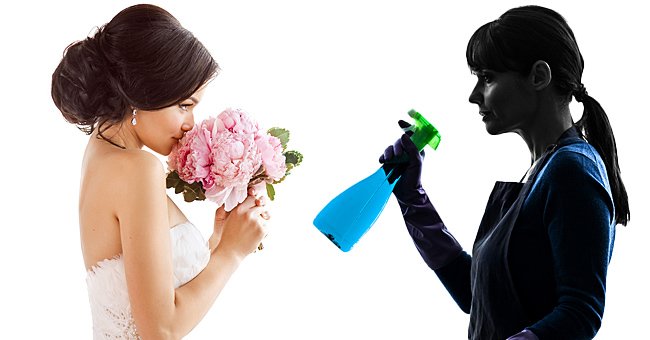 Shutterstock
Happy Girl Marries a Rich Man, but She Pays Too High a Price for It – Story of the Day
Shannon's love story with Thomas began with a simple online message and ended with the woman running for her life.
If every love story that began with online dating were successful, Tinder and Bumble would be the number one application in the world. Some relationships became Hollywood-like stories, while others became traumatizing accounts.
Shannon can attest to the latter. Like any typical woman, Shannon wanted an epic love story of her own, so she tried using a dating app to meet her match. She never used the platform to hook up with strangers but instead built a connection and got to know men interested in her.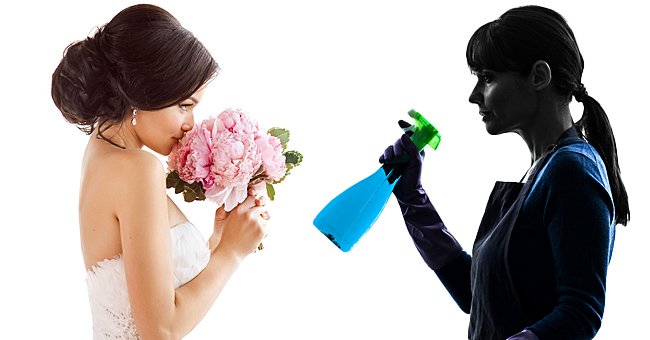 Side-by-side photos of a bride and a woman doing chores. | Source: Shutterstock
One of the men she met was Thomas, a tall, fair-skinned 30-year-old with defined jawlines. He looked like a hybrid of a model and a businessman, which Shannon liked. The pair introduced themselves on the app and learned more about each other as the days progressed.
It seemed that Shannon and Thomas had a lot in common, including their fascination with murder mysteries. Two weeks later, Thomas asked if he could meet Shannon in person and start dating in real life. As a free-spirited 27-year-old, she agreed to their first date and physical meeting.
Thomas picked Shannon up from work on Friday and surprised her with a bouquet of Ecuadorian roses. Although touched by his gesture, Shannon was more surprised by his luxurious car. Thoughts began popping inside Shannon's head about the man's job, realizing that she never asked.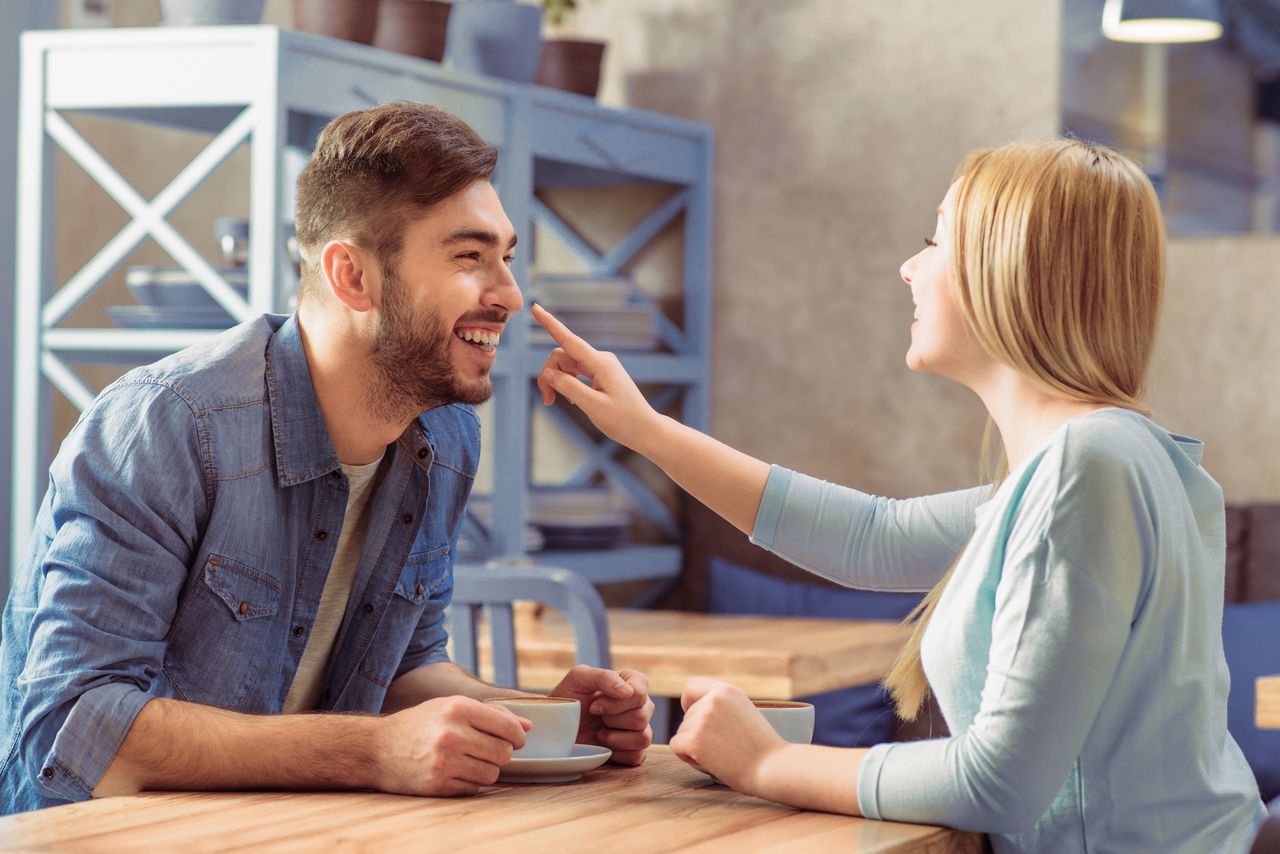 A man and a woman bond over coffee. | Source: Shutterstock
When they arrived at a famous and expensive restaurant, waiters started greeting Thomas like he was a frequent guest. "Wow, you must always eat here, huh? You're like a celebrity!" Shannon whispered as she giggled. Thomas just smiled and continued to walk towards their reserved table.
Before their dinner ended, Shannon excused herself to use the washroom. As she walked past the receiving area, she overheard waiters saying that the owner was dining in the restaurant with a lady in a red dress. When she looked in the mirror that Shannon noticed, she was the lady in red.
It turned out that Thomas owned the restaurant and a chain of other restaurants in the area. Impressed, Shannon liked the man even more, and in a little over a year, they tied the knot. Shannon thought she hit the jackpot with a handsome and rich husband who spoiled her, but everything changed as soon as they got married.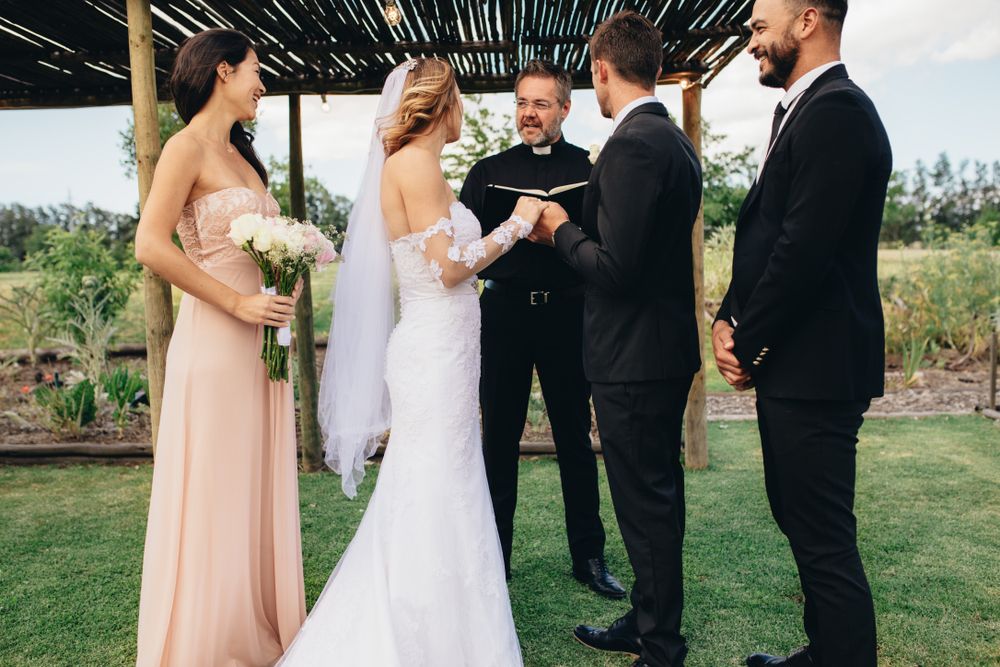 A man and a woman get married. | Source: Shutterstock
Thomas asked Shannon to retire from work, noting that he could provide for all her needs. Thinking it was in her best interest, she followed. During the first few months, Shannon enjoyed having the day to herself and spending the evening pleasing her husband with delicious food.
But as time passed, Thomas became more controlling of her actions. Suddenly, Shannon was not allowed to meet her friends or have guests over without his permission. He also banned her from using social media. Although she was allowed to shop online and use his credit card, she could not go to the mall without her husband.
It came to a point where Thomas required his wife to do household chores during the day and cook before he came home. On days that he saw a speck of dust in their house, he would get mad. A year passed quickly, and suddenly, Shannon felt like a prisoner in her own home.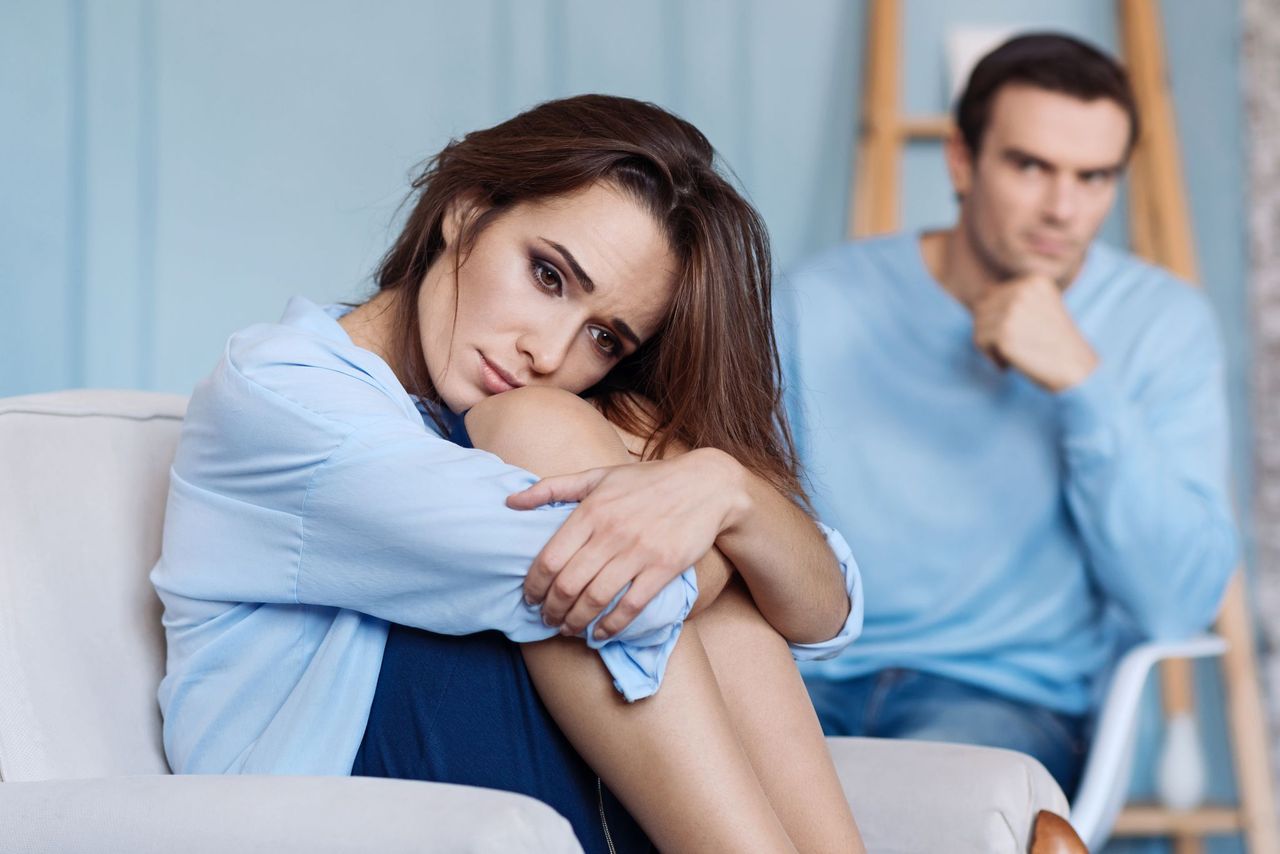 A woman looks upset while a man sits behind her. | Source: Shutterstock
Her actions were controlled, including what she wore when they dined outside and when she could leave the house. As time passed, Shannon became depressed and contemplated leaving her husband. But whenever she thought about escaping, the fear of being hit would get the best of her.
Instead, she cried herself to sleep and put on a smile whenever Thomas was around. One evening, Thomas came home a little drunk and sat down for dinner. He began getting mad about the dish being salty and threw the food at Shannon, including the plate.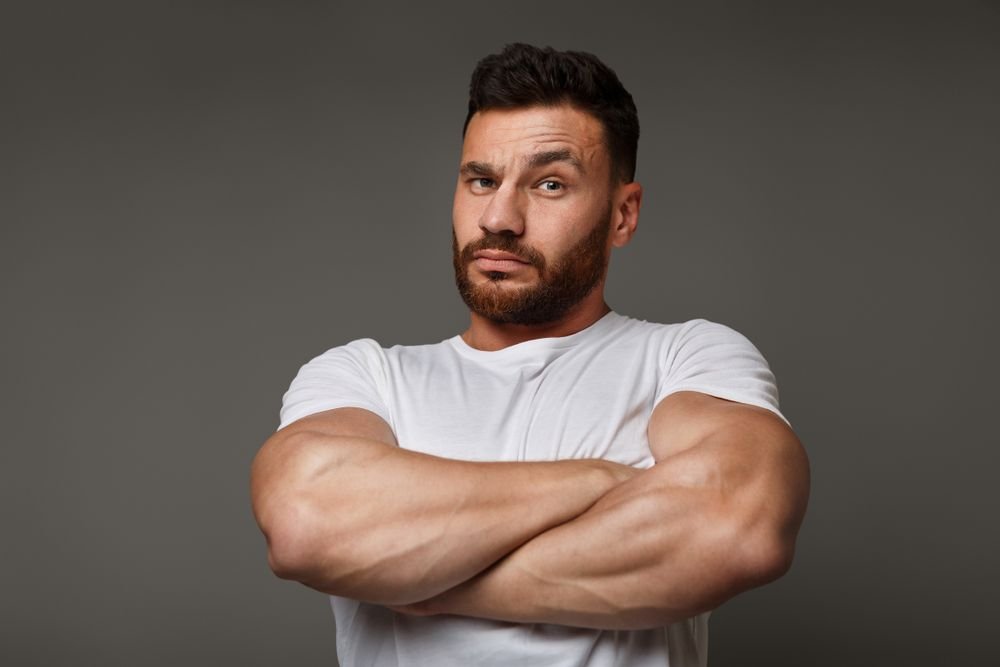 A man looks upset with his arms crossed. | Source: Shutterstock
The woman ended up with a big bruise on her face, but her husband did not apologize the following day. As soon as he left for work, Shannon packed her things and decided to escape the household while she could. Since her husband took the car keys with him to work, she had to walk to the main street.
But as soon as she turned in the corner of their street, she saw her husband's car headed her way. When Thomas' car stopped beside her, she dropped her heavy belongings and made a run for it while he chased her from behind. Shannon couldn't believe that there would come a day where she would run for her life.
As soon as she got to the main street, she entered a parked taxi with only a handbag and asked the driver to speed up. After receiving threats from Thomas via text, she contacted her parents in Hawaii and moved in with them to start a new life. Although far from Thomas, she still fears he would come after her.
For another similar #storyoftheday, read about a man who returned to his wife and begged for a second chance a month after divorcing.
Any resemblance to actual events or locales or persons, living or dead, is entirely coincidental in this fictional story.
Please fill in your e-mail so we can share with you our top stories!