Kelly Ripa's Son Joaquin Goes to Prom in His Dad Mark Consuelos' Tuxedo and Shoes
Proud mom Kelly Ripa was excited to show off her son Joaquin going to prom in his dad Mark Consuelos' tuxedo and shoes, and he looked cute in it.
Nothing excites parents more than seeing their little ones look sweet and charming for prom. Kelly Ripa and her husband Mark Consuelos could not hide their excitement at seeing their son Joaquin go to prom looking stunning.
Ripa shared a picture of Joaquin alongside his date, Melissa. In the stunning snap, he looked elegant, rocking a sleek black tuxedo, which belonged to his father. The 18-year-old has joined the list of celebrity kids graduating high school in 2021.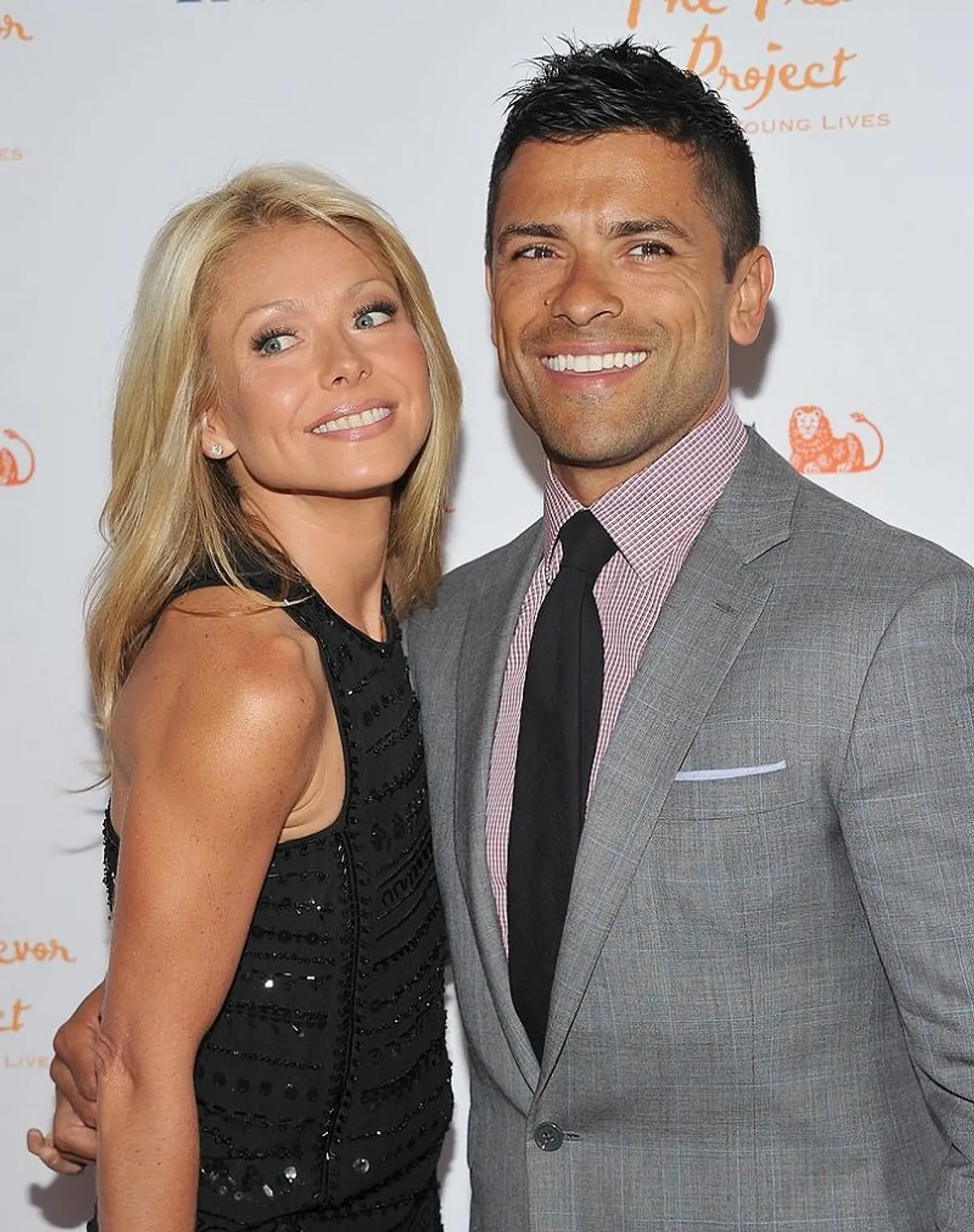 His proud dad shared a picture of Joaquin and Melissa on his Instagram and captioned the post, "It's Prom night…. Quinoa and his lovely date Melissa."
Shortly after the picture was shared, their fans flocked to the comment section to congratulate Joaquin on his prom and compliment his stunning outfit.
One fan remarked that Ripa's youngest son looked gorgeous alongside his date, while another fan noted that he looked just like his dad. A third fan commented that the moment must have been historic for the TV star and her family.
The show host, Ripa, gave fans a glimpse of the night on her Instagram Stories. One of the snaps showed Joaquin's dad helping him adjust his tux, and fans loved the moment.
Ripa opened up on the difficulty of being a parent.
Joaquin is preparing for college life and has reportedly chosen to attend the University of Michigan, where he will be part of the wrestling team.
His parents shared the exciting news on Instagram, noting that they are excited to begin a new chapter with their son, joining the University of Michigan family.
Ripa previously opened up on the difficulties their son faced in getting into college. The show host revealed her 18-year-old son has dyslexia and dysgraphia, which affects a person's writing abilities.
The mom of three revealed that she and Consuelos were thrilled to have their son overcome his challenges through hard work and improve his social skills despite how challenging it was for him.
The TV star and her husband share three children, and although the show host remarked that they do not have a favorite child, she noted that she shares a special bond with her youngest son.
Ripa opened up on the difficulty of being a parent, explaining that sometimes her kids could get on her nerves, but motherhood is something she finds thrilling and wouldn't trade it for anything else.