Prince Harry Says He Is Ashamed Of How He Dealt with Meghan Markle's Suicidal Thoughts – Here's Why
The Duke of Sussex opened up about how he dealt with Meghan Markle's suicidal thoughts in 2019 and what he learned throughout the process. Read on to see what he said. 
Prince Harry admits that he is better equipped to deal with a person who is struggling with suicidal thoughts now than when Meghan Markle shared her suicidal thoughts with him in 2019. 
The 36-year-old Duke of Sussex reflected on the difficult period during an episode of his mental health docuseries titled "The Me You Can't See," sharing that he is not proud of how he handled the situation.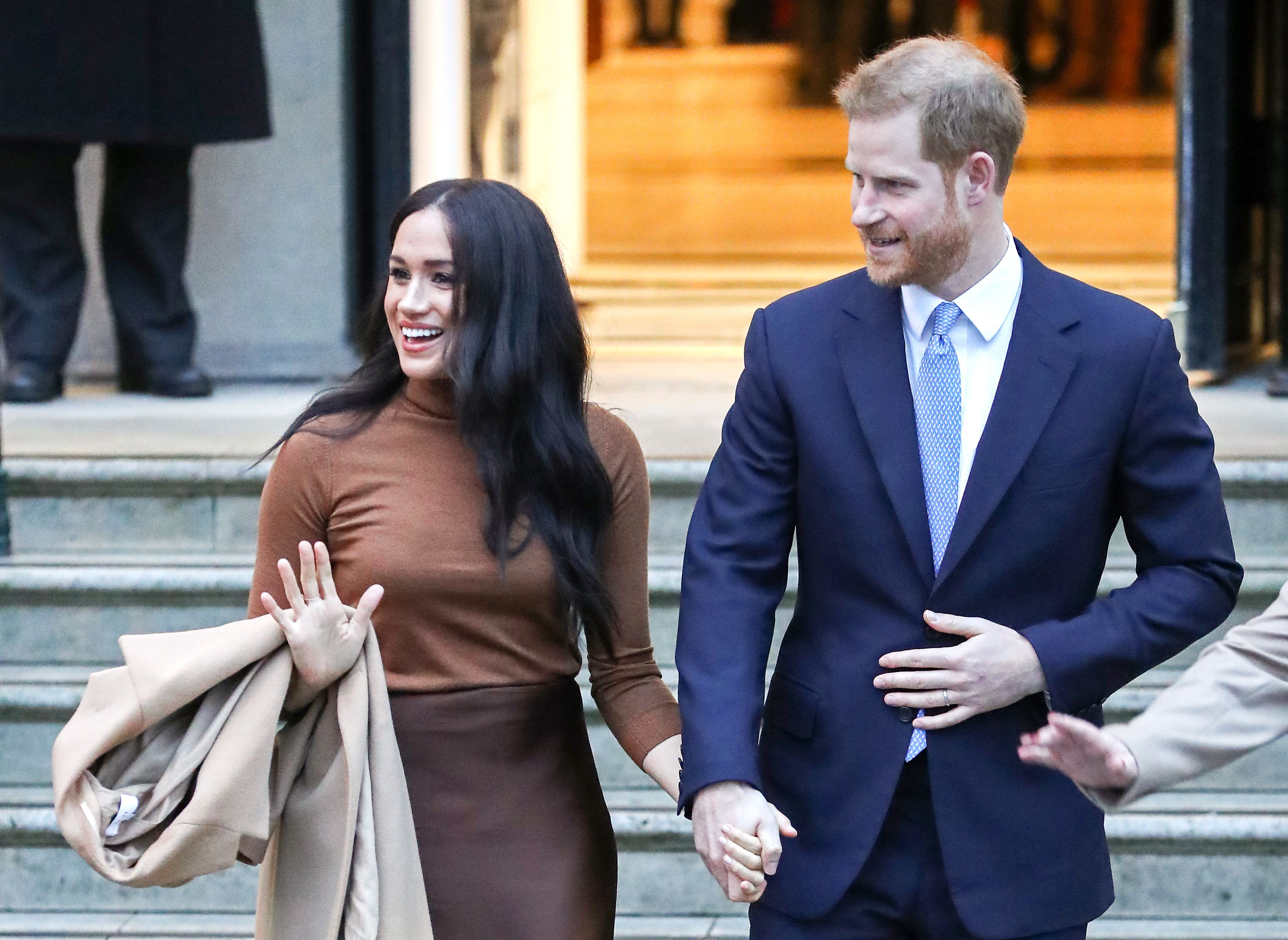 NOT PROUD
Prince Harry was vulnerable as he shared about the moment Markle, who was pregnant with their first child at the time, came to him to tell him she was struggling with suicidal thoughts. 
Markle approached her husband just before an engagement at the Royal Albert Hall in London in January 2019. Reflecting on the difficult moment, the royal admitted that he was not proud of how he handled the news.  Prince Harry said: 
"I'm somewhat ashamed of the way that I dealt with it."
DUTIES AND RESPONSIBILITIES
During the 90-minute-log episode of "The Me You Can't See," the Duke of Sussex also shared that the added duties and responsibilities that came with being working members of the royal family added to the mental stress. 
A royal expert shared that Prince Charles is hurt by his youngest son's continuous hurtful remarks.
Prince Harry said that the expectation to show up to their engagements and smile all the way through did not allow the couple time to support each other during the time Markle struggled with her mental health. 
Prince Harry and Meghan Markle have been "cashing in" on Princess Diana's name in a classless attempt to launch their US career, according to political commentator Calvin Robinson.https://t.co/8R4L0JcVKk

— Sky News Australia (@SkyNewsAust) May 23, 2021
REMINDED OF DIANA
The Duke of Sussex had also drawn a parallel between his life with Markle and the life of his late mother, Princess Diana before she died in a car accident in 1996. 
Prince Harry revealed that the insistent media presence brings up bad memories from when his mother experienced similar torture at the hands of the British press. He said: 
"The clicking of cameras and the flashes of the cameras makes my blood boil. It makes me angry and takes me back to what happened to my mom and what I experienced as a kid."
Big bravo to #PrinceHarry for prioritising his family and wife over the needs of the dysfunctional Royal Firm he was part of because of his birth.... These are incredibly wise and chastening words. https://t.co/5DmA63JOm6

— Mark Shenton 💙 (@ShentonStage) May 23, 2021
FIRING AT THE ROYAL FAMILY
The Duke of Sussex hasn't only been sharing about the struggles within his marriage but has also laid the challenges of growing up within the British monarchy bare.
Prince Harry previously spoke out about Prince Charles' shortcomings as a father, which did not elicit a positive response from the royal family back home.
Prince Harry says we are all "carrying around some sort of unresolved grief, trauma, or loss" and talks about the importance of getting help for mental health issues in his new @AppleTVPlus series with @Oprah #TheMeYouCantSee.

Full story by @aliciar: https://t.co/y7PWl821zL pic.twitter.com/Ucw8O6T2RD

— AP Entertainment (@APEntertainment) May 25, 2021
A royal expert shared that Prince Charles is hurt by his youngest son's continuous hurtful remarks, and although he wishes to respond in defense, the royal family has chosen to ignore Prince Harry's digs. 
There is hope that the birth of the Duke and Duchess of Sussex's second child will bring reconciliation and will but the strife to an end. Markle is expected to give birth in the summer.