Natalia Bryant Dons a Floral Dolce & Gabbana Dress to Her Second Prom – See Photo with Her Date
Vanessa Bryant's teenage daughter Natalia went to prom again wearing a lovely Dolce and Gabbana outfit. This comes only a few weeks after the 18-year-old went for her first high school prom.
Not every high schooler gets to go to prom, but not only did 18-year-old Natalia Bryant go to prom twice, but she showed up wearing a dress from one of the world's leading fashion brands. 
Natalia shared an Instagram reel where she was seen dressed in casual clothing before switching up to a more glamorous look featuring a floral dress from Dolce and Gabbana.
In the clip captioned "promx2," Natalia wore shoulder-length hair in a straight center part style while sporting dark smokey eyes, lightly coated lips, and false eyelashes. 
Expectedly, the reel garnered attention from several of Natalia's fans and followers, including her mom, Vanessa Bryant's famous friends like Ciara and La La Anthony.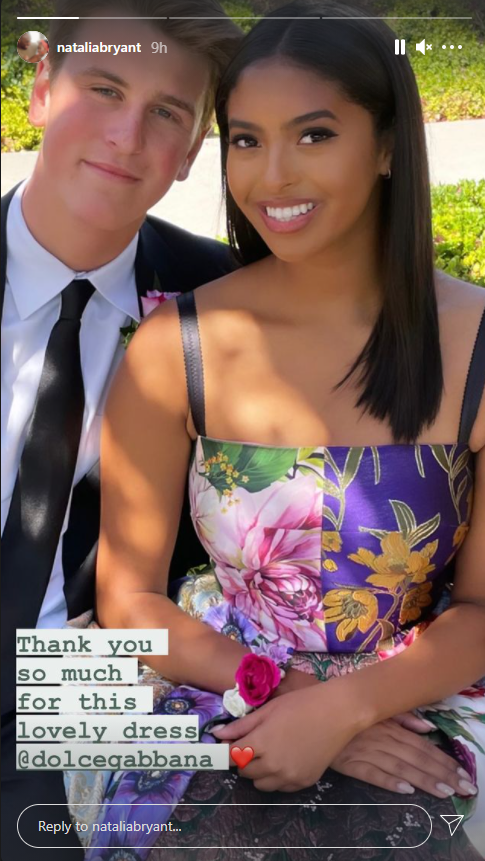 Natalia later took to her Instagram story to give fans a glimpse of her handsome prom date, who looked just as good as the stunning teen.
She flashed a charming smile in the picture as she leaned in towards her date, who was clad in a classic black suit with a well-knotted black tie to match.
Proud mom Vanessa also reposted the adorable picture on her Instagram story accompanied by a caption reading "Prom Deux" and a tag to Natalia and Dolce & Gabbana.
Earlier this month, Natalia went for her first prom, donning a pink strapless off-shoulder dress accessorized with a simple necklace, beige sandals, and a pink and white corsage.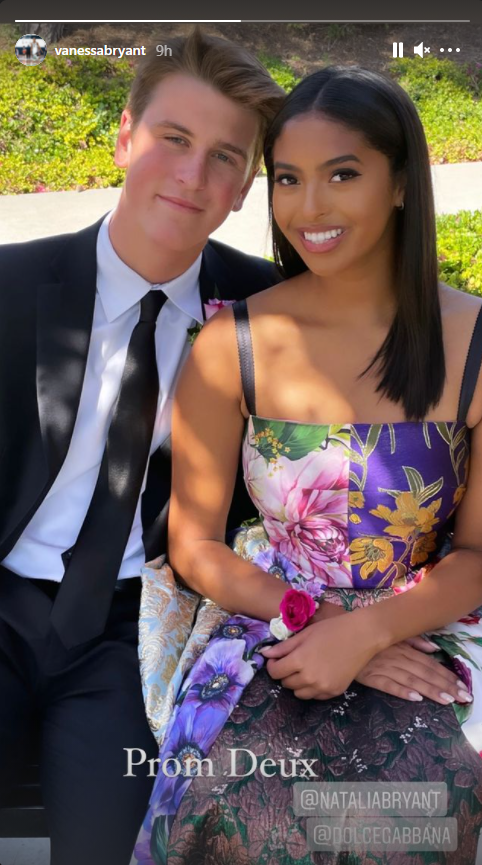 For this look, she rocked a wavy hairstyle and opted for neutral peach-toned makeup. Altogether, she looked incredibly beautiful.
Vanessa would later reveal that Natalia's prom fell on the same day her late father, Kobe Bryant, was inducted into the Basketball Hall of Fame.
The mother-daughter duo, however, found a way around the two clashing events. Natalia briefly flew to Connecticut to accept Kobe's Hall of Fame jacket before returning home to get dressed for her big night.
No doubt, Kobe is proud of his daughter who is growing up to be quite a beauty like her mama. It is indeed safe to say this apple did not fall far from the tree!