Jennie Garth Reveals 'BH90210' Environment Taught Her to Feel Threatened by Other Women – Here's Why
Jennie Garth got candid in her recent talk on the "90210MG" podcast about her stint in the '90s series "Beverly hills 90210." She shared that the show's environment taught her to be threatened by other women.
Jennie Garth laid it bare in her recent chat on her "90210 BM" podcast which she co-hosts with fellow Beverly hills 90210" star Tori Spelling. She talked about the effect of the series on her personality after her time on the show.
Garth shared that she combated a competitive attitude towards the other girls who started in the old-time TV series, noting that her struggle was on for many years.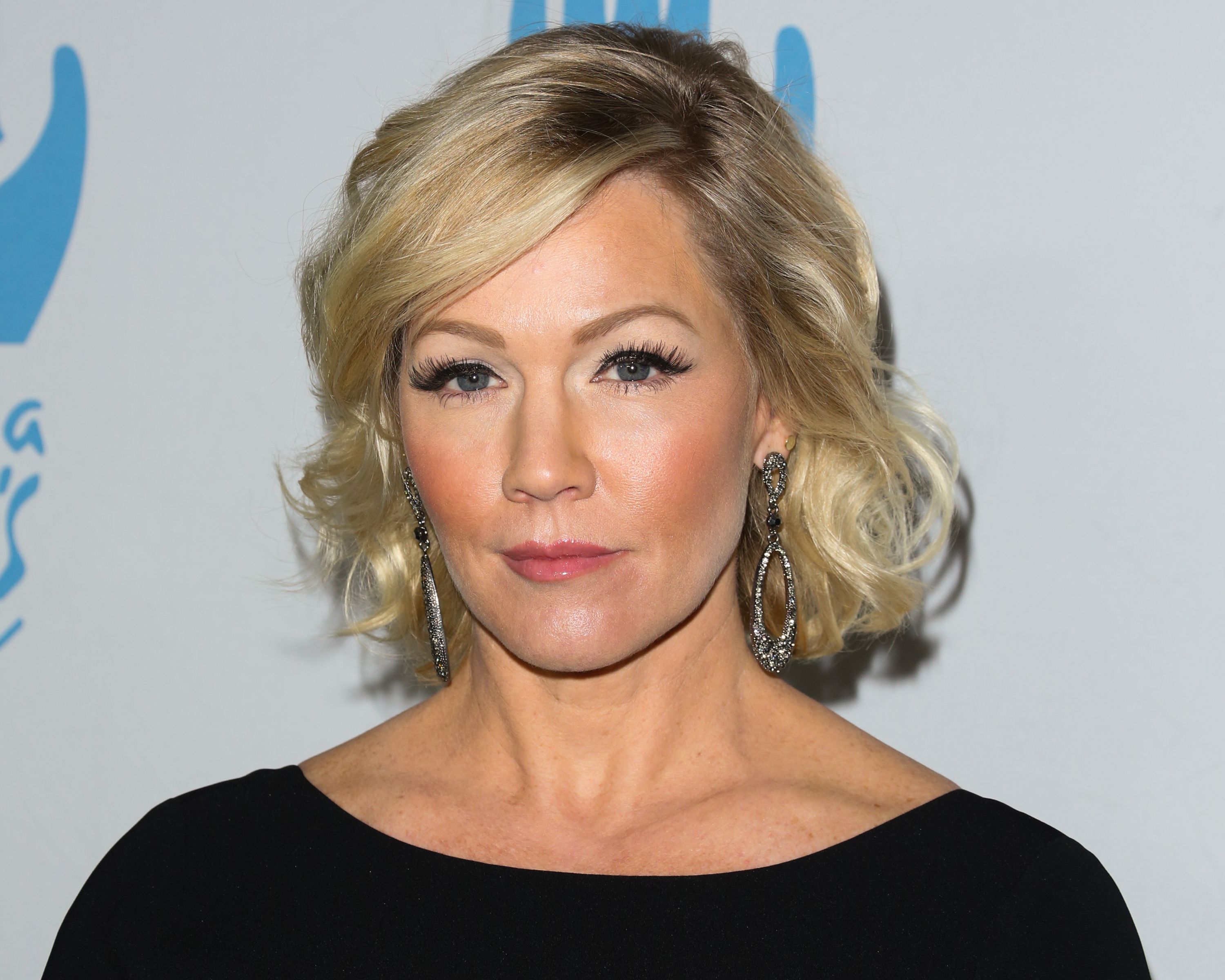 The actress who joined Spelling on their "90210 BM" podcast relayed that many of the events that took place on the set of the show shaped the cast members in different directions.
Being a mom for over two decades, Garth had found work and family balance easy.
For Garth, it was all about bringing out the hyper-competitive aspect of her because the environment placed her on a pedestal to be judged by her looks and fashion. Garth said about her experience:
'It was just a different day and age, and it gave us young girls a lot of mixed messages. I, for many years, struggled with [it]."
Garth went on as she added that the show taught her to feel threatened by her female costars, and she was more competitive because she vied for the approval of her costars.
The TV actress added that the feeling of being threatened stayed with her through the spinoffs of 'Beverly Hills 90210." Spelling has also shared her grievances, mentioning that she was bullied for her looks.
Spelling, 48, noted that she hated her eye shape because of internet trolls, and this caused low self-esteem. Spelling and Garth acted alongside female stars like Shannen Doherty and Gabrielle Carteris. 
Last month, Garth was under scrutiny after fellow star Vanessa Marcil called her out about something she said on the set of the show. Marcil noted that she had felt hostility towards her person.
When she broached the topic with Garth, she claimed that the star actress indicated that it was her personality that made her feel that way. However, Spelling noted that she did not believe Garth could utter such a statement.
These days the "What I like About You' star is a mother-of-three from her marriage to fellow Hollywood star Peter Facinelli. Being a mom for over two decades, Garth had found work and family balance easy.
This is so because she once shared that she puts her family first, and any work gig that did not fit into her schedule was not welcomed. However, she noted that the transition of her kids from childhood to their teenage years was not easy.