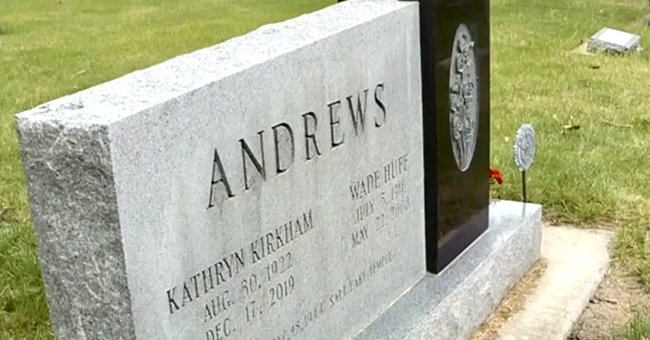 twitter.com/999ktdy
Descendants of a Woman Who Died at 97 Wrote a Fudge Recipe on Her Tombstone
The descendants of a woman who passed in 2019 honored her memory by writing a fudge recipe on her tombstone. The sweet message has since gone viral, touching the hearts of many.
The tombstone of a loving grandmother at the Logan Cemetery in Utah has gone viral, letting the world know about the exemplary life she lived. Kathryn Andrews passed away in December 2019 at 97 years old.
However, rather than opt for the usual remarks on her headstone, Andrews' family decided to honor her lasting legacy by writing her fudge recipe alongside her birth and death dates.
Kathryn's youngest grandchild, Emily Andrews, opened up about her grandma in an interview with ABC4, describing her as warm and caring. The fashion designer recalled her Kathryn carrying tootsie rolls in her bag to hand to children.
Kathryn was buried next to the love of her life Wade Andrews.
Emily, who credits her love for fashion to her grandmother, described her grandmother's fudge as fantastic and noted that she was kind to everyone. Kathryn's daughter, Janice Johnson, echoed a similar statement, saying:
"She really loved people. She would write poetry, and she would take fudge whenever people got together."
Kathryn was buried next to the love of her life Wade Andrews and their unique love was another testament to their wonderful lives. The late lovebirds met at The Church of Jesus Christ of Latter-day Saints during a function.
Kate was in New York studying fashion and design while Wade was a U.S. Air Force Captain. The pair went for just one date at the Waldorf Astoria Hotel before Wade was called to leave for World War II.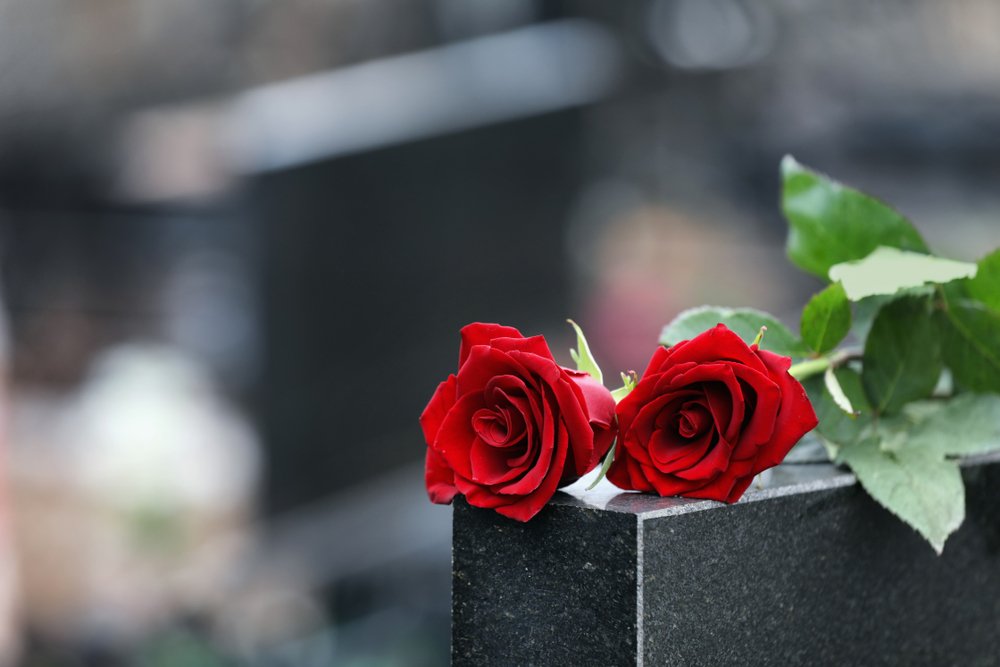 A photo of a tombstone with red roses. | Photo: Shutterstock
The couple was apart for nine months, but that didn't hinder their love. They exchanged letters throughout. Wade was reportedly so smitten by Kathryn that he named his B-24 bomber plane the "Salt Lake Katy."
Upon his return from the way, Wade proposed with a diamond ring at the Capitol Building in Utah and walked down the aisle 18 days later on December 18, 1944. They were blessed with 5 children and 30 grandchildren.
In a similar vein, late great-grandmother Naomi Odessa Miller-Dawson was celebrated by her family with a unique sculpted recipe book of her Spritz Cookies, etched at the top of her headstone.
Miller-Dawson was famous for making a wonderful treat of the sugar biscuit, and her family believed sharing it was an excellent way to honor her. Several tombstones have made headlines over the years for either sentimental or hilarious messages.
Please fill in your e-mail so we can share with you our top stories!