Getty Images
Shemar Moore's Late Mother Marylin Joan Wilson-Moore Was His Best Friend — Inside Their Relationship
Shemar Moore is still grieving the death of his mother, Marylin Joan Wilson-Moore. She battled multiple sclerosis for most of her life, and Shemar made sure to take care of her as her only son.
Shemar Moore, better known for his abs and roles in series like "S.W.A.T" and "Criminal Minds," has always had a leading lady in his life: his lovely mother, Marilyn Joan Wilson-Moore. Sadly, she passed away in 2020, leaving a void in Shemar's life that no one will fill.
Despite his sadness, the actor has vowed to move forward to make his mother proud, which shouldn't be a surprise considering he did everything in his power to treat his mom like a queen while she was alive. Here's a look inside their lovely relationship.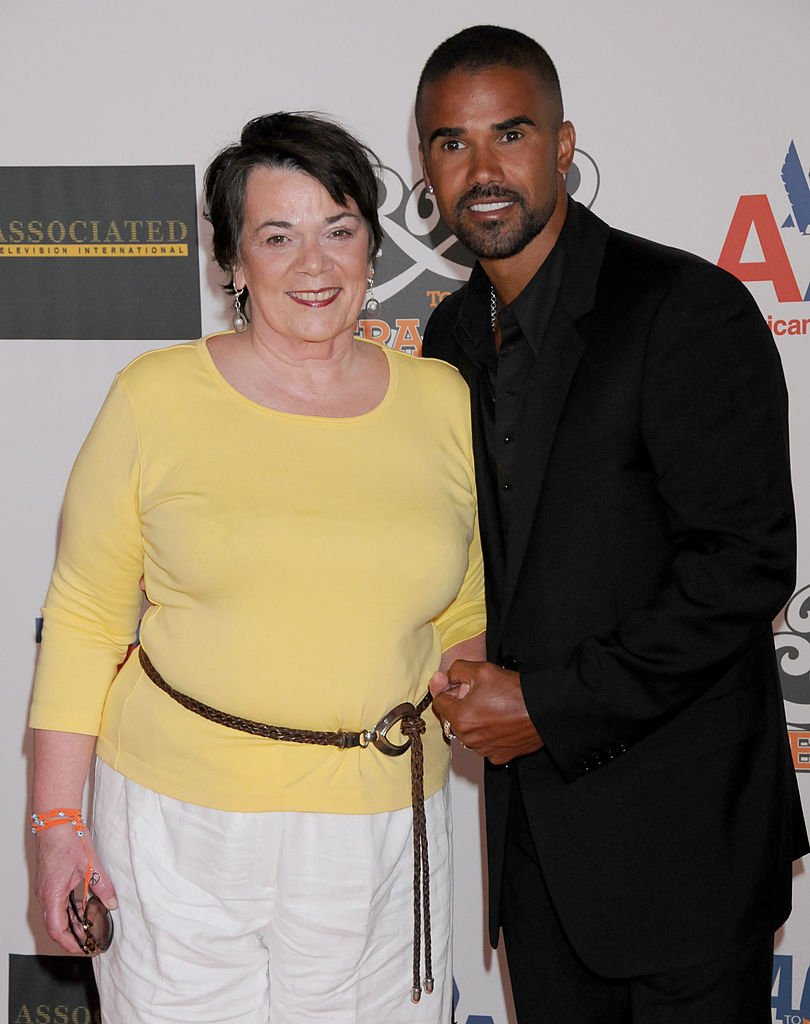 Shemar Moore and Marilyn Joan-Wilson Moore at the 16th Annual Race To Erase MS, held at the Hyatt Regency Century Plaza on May 8, 2009 | Photo: Getty Images
Since he was a child, Shemar only had his mother to look up to. His father was abusive and "erratic," and once Marilyn said "enough is enough," Shemar's dad ended up serving four years in jail.
Shemar didn't have a relationship with his dad growing up. In his adulthood, the actor decided to help his old man get back on his feet by buying a house for him. Still, he told Larry King about his dad that "it's up to him to live his life."
Marilyn was a single mother who did everything in her power to provide Shemar with a wonderful life. She raised him in a household filled with respect, love, and hard work and taught him always to chase his dreams.
For the actor, Marilyn was always a "super mom," a title that he gave her because "when you're a kid, your parents are invincible." It was, in part, that admiration for his mother that had Shemar in denial once he learned she was diagnosed with MS.
Marilyn learned she had multiple sclerosis in 1999 but had been battling the disease way before that without knowing it. She decided to search for answers when she started dragging one of her legs while walking.
Holding a framed picture of Marilyn, Shemar explained she was tired and battling heart problems on top of MS.
But there were also other telltale signs like urinary urgency, falling frequently, and a weird itch on her thumb and forearm. In hindsight, Marilyn told Entertainment Tonight in 2013, many things were happening with her body that were explained by MS.
Although Shemar had noticed some changes in his mother's overall health, he was convinced it was only part of her aging process. When she received the official diagnosis, he was in denial and couldn't conceive that his "supermom" dealt with such a disease.
Shemar admitted he would tell his mother to take an aspirin and have some rest, and maybe her ailments would go away. But soon, he realized how serious the situation was and had to step forward to help his mom. He said:
"I always thought of her as my super mom, and MS is her kryptonite. She's cracked a little bit, but I always say that she'll never break."
Shemar made Marilyn move from San Francisco to Los Angeles to take care of her, and they started studying and learning more about MS while also looking for the best options for her treatment.
Marilyn had her good and bad days dealing with MS. For example, she had to have a hip replacement surgery when her mobility started to deteriorate, and the days she suffered the most were those when she felt cognitively off.
Still, Shemar's mom tried to keep an active life and positive attitude. She did yoga and swimming and also had physical therapy sessions three times a week.
For Shemar, it was hard to watch his mom struggle since it was hard for her to ask for help. Still, he made sure to be there for his "partner in crime."
Shemar and his mother decided to share her story to help raise awareness about the complicated disease. One of his biggest hopes was that a cure could be found during Marilyn's lifetime.
As part of his efforts, Shemar put together a cycling team alongside some of his "Criminal Minds" co-workers in 2006 to join the Start to Finish MS Bike Tour, one of several rides created to raise funds towards MS research.
Shemar also joined the Bike MS: Coastal Challenge and raised more funds with his clothing line, Baby Girl. "I'm gonna ride that bike every year, as long as my body will allow it, and it will because I'm healthy, I don t have MS," he told People in 2015.
Marylin Joan Wilson-Moore passed away on February 8, 2020. Shemar shared the news on Instagram ten days later with a heartbreaking video where he couldn't contain the tears as he talked about his mom.
Shemar revealed he had waited ten days to announce Marilyn's passing out of respect for her and because he was hurting and coming to grasps with his mom's sudden passing.
Holding a framed picture of Marilyn, Shemar explained she had been tired and battled heart problems on top of MS. However, it seemed like he wasn't sure at the time what was the cause of death.
A grief-stricken Shemar said he didn't know life without his mother and called her the Bonnie to his Clyde. However, he promised he would find a way to move on because that is what his mom would've wanted.
"I am going to stand up, and I am going to continue to chase my dreams and be somebody ... because that's the boy she raised. I'm going to miss my mama for the rest of my life," Shemar concluded.
He also shared a video tribute to Marilyn in the following days and even made sure to keep her memory alive in his new home. He has pictures of his mother scattered around and carpeted a room with her favorite color, turquoise.
Although Marylin is gone, she's always alive in Shemar's heart, and now, her essence lives on in his L.A home. The "S.W.A.T" actor has slowly but surely moved forward, just like he promised his mom he would.
Please fill in your e-mail so we can share with you our top stories!