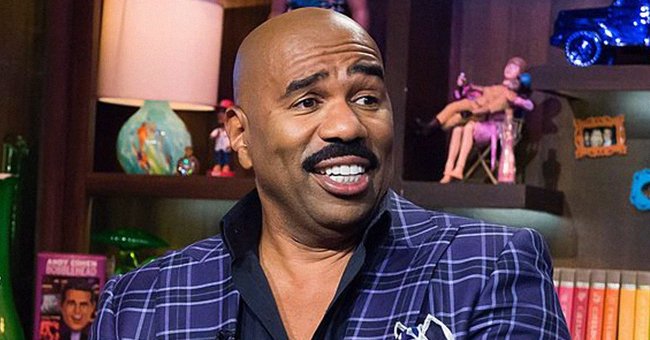 Getty Images
Steve Harvey's Grandson BJ Graduates from Pre-K – See Him Wearing His Toga in a Pic with His Parents
From sleeping in his car for years, Steve Harvey has made a huge success of himself, but it appears that family is where his heart truly lies.
Steve Harvey's adorable grandson BJ recently graduated from Pre-K. His mother and daughter to Harvey, Karli Harvey Raymond, shared a photo of herself, her husband Ben Raymond, and their son.
BJ wore a cap and gown in the picture with both of his doting parents. The tiny one smiled, a twinkle in his eye, while the Raymond couple grinned with parental pride.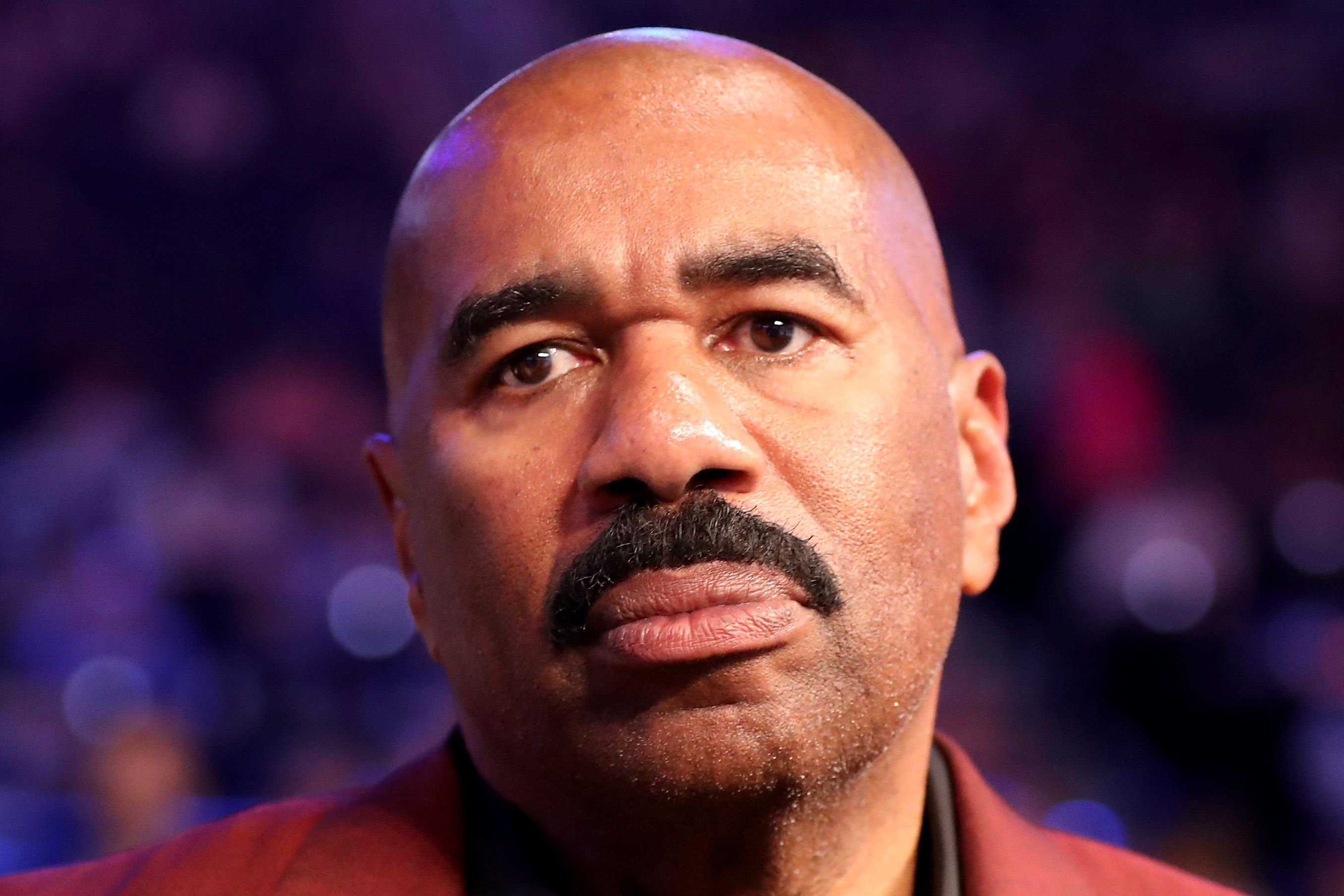 Steve Harvey at a super welterweight boxing match on August 26, 2017 in Las Vegas. | Photo: Getty Images
BJ leaned against his mother, looking slightly shy as his eyes glanced up towards the camera while wearing a bright blue toga. Taking to the caption, his mother wrote:
"Pre-K graduation ✅ Kindergarten here we come! @iambenraymond #TeamRaymond."
He wore black sneakers while his parents towered over him. His mother placed her hands on his shoulders affectionately as they all stood closely together, a big happy clan.
Both Karli and Ben were dressed to the nines. Ben wore a suave purple blaze with a matching shirt and jeans while Karli wore a multi-colored sunny dress, the two sporting cool sunglasses.
Harvey has quite the success story behind him, having lived in a car for three years before making it.
Admirers congratulated the parents and BJ on his graduation, expressing their excitement for his next step into kindergarten. The post received around 15,000 likes.
These parents are snap-happy, taking a plethora of pictures of BJ. Last year, they took to Instagram again to dress up Harvey's grandson in a "Black Panther" costume. The caption read:
"#TeamRaymond what should I be for #Halloween this year? Im def gonna be a superhero I just haven't decided what one yet."
Harvey has opened up about his experience as a grandfather not only to BJ but many more grandchildren. He said that he loves watching them explore and experience new parts of the world.
Near the end of last year, Harvey melted hearts posing in a candid joint photo with his cute grandchildren. The young ones all encircled their grandfather, looking comfortable and content.
The comedian himself looked cozy, lounging in casual sweatpants and a blue hoodie. The fans and followers adored the picture, commenting on how sweet the family looked.
Beyond family life, Harvey has quite the success story behind him, having lived in a car for three years before making it. Eventually, in the early '90s, he made an appearance on "Showtime at the Apollo."
From there, he skyrocketed. He landed his own sitcom and hosted his own radio program, "The Steve Harvey Morning Show." He has also hosted "Miss Universe" since 2015 but didn't do it this year.
Please fill in your e-mail so we can share with you our top stories!