Keke Palmer Dons a Plunging White Suit and an Oversized Feathered Hat in a New Video on Instagram
Actress Keke Palmer looked fabulous in a plunging white suit and oversized feathered hat while showing off her acting prowess. Check out her impressive video.
"True Jackson, V.P." star Keke Palmer flaunted her style and talent in a video she recently uploaded to her Instagram page. The 27-year-old actress played her Southern Belle alter ego, Lady Miss Jacqueline, or Lady Miss.
Palmer acted out a scene where Lady Miss was interviewed about being nominated for an Academy Award for her film about "Janet," who appeared to be her character's nemesis and was voiced by producer Max Wyeth.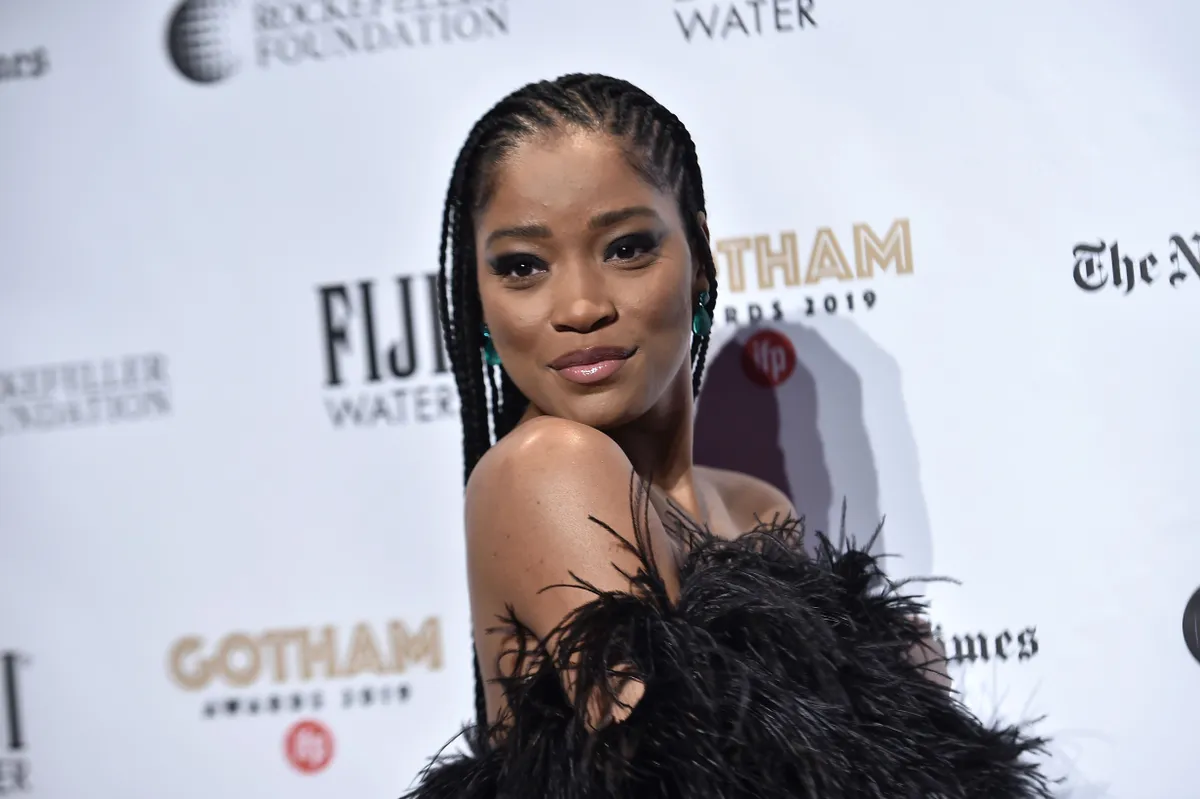 Besides her impressive acting, which included changing her accent, Palmer's looks were praiseworthy. She radiated elegance in her suit that displayed ample cleavage and added a perfect contrast to her flawless complexion.
The clip showed her sitting on a classy couch while playing Lady Miss, who shared her experience at the Oscars while throwing shade at Janet. She captioned her post:
"Sometimes Lady Miss thanks the good Lord above for blessing her with the foresight to wear a hat that will block whatever mess of cat sick colored dress Janet is wearing now. [sic]"
For her character in the short clip, Palmer accessorized with three bracelets and a gold necklace. She let her wavy hair fall to the base of her neck, with her face covered by her huge hat's hanging feathers for the most part.
The Illinois-born actress, who has 10.5 million Instagram followers, shot to stardom as a child actress. While she is excellent at portraying fictional characters, she is also admired by many for her honesty and openness.
She said she would call herself single until she is married.
In December, she revealed she was diagnosed with Polycystic Ovary Syndrome or PCOS. The "Hit Job" actress opened up about her acne problem caused by the condition.
But she has not allowed PCOS to stop her from enjoying life and achieving her dreams. While she has been in the entertainment industry since she was a child, her fame and success reached new heights after starring in the 2019 film "Hustlers."
She was also reported to star in an upcoming movie directed by Jordan Peele, who bagged the Academy Award for best original screenplay for the critically acclaimed 2018 film "Get Out."
As for her private life, the actress recently made headlines after she stated she did not believe in boyfriend-girlfriend labels. She said she would call herself single until she is married.
Her belief does not mean, however, that she is not in any form of relationship. She admitted last December that she had "some love in my life," but she would not reveal details.
Since 2019, Palmer has been linked to Dutch rapper Styn, whose real name is Stijn Derksen. She had been careful not to put labels on their relationship or talk at length about the real score between them.
In a past interview, the actress mentioned seeing someone special but did not elaborate. In March, she and Styn were spotted along with their friends vacationing in Antigua.