Here's What Bishop TD Jakes Called His Wife Serita During Their 39th Anniversary
Bishop TD Jakes serenades his wife of more than three decades, Serita, with remarkable words in his soul-stirring writeup and tribute celebrating their 39 years of signing the lifetime commitment.
Love is a beautiful thing, especially when the persons involved are a match made in heaven. Prominent preachers Bishop TD Jakes and his wife Serita give a perfect example of a long-lasting marriage.
The pair have been together for 39 years. To mark their most recent anniversary, these lovebirds took to social media to share a token of their hearts' appreciation for each other.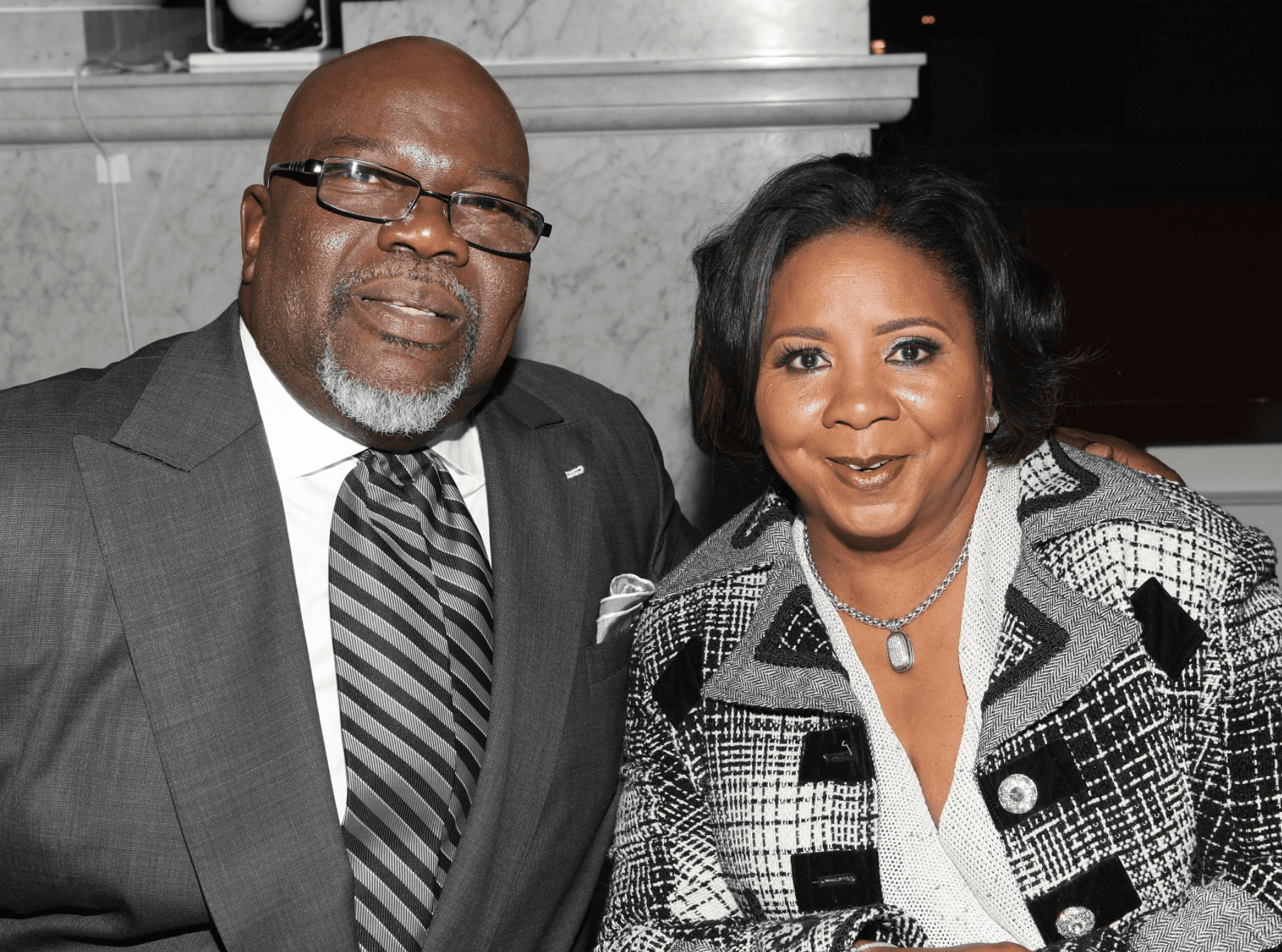 Bishop TD Jakes shared photos that depicted quite a number of their outings and vacations. The expressions across their faces showed that these two are indeed a power couple!
These snaps came with an impressive and lengthy note where he used adjectives like "Persian Cat," and "Panther," to describe his leading woman. The caption read:
"She's as tender as a Persian cat curled up on a shag rug! But, she's a panther on a limb about to pounce on a lion when you need her to be!"
He extended a heart of gratitude to God and his partner for making their marriage a success. The bishop explained that it has not always been a smooth ride.
However, with a woman like Serita in his life, the journey was worthwhile as they weathered the storm in a formidable manner as teammates.
 They survived a terrible accident that left Serita with serious wounds.
Serita also celebrated one of the most memorable days in her life by pouring out her heart of gratitude and love in the comment section.
Truly, the couple who share five kids and a bond that has lasted for nearly four decades have created a magnanimous impact in their ministry and at home.
They were celebrated by fans, followers, and families. One of their daughters, Sarah Jakes, shared a heart-melting message in honor of her parents' wedding anniversary.
The couple admitted that their love for each other and sharing similar faiths has played a vital role so far. A few months after their marriage, they encountered a challenging situation— they survived a terrible accident that left Serita with serious wounds.
This brought them closer and made them much stronger as the Bishop supported his wife through the situation. It has been years since the incident, and they proudly talk about it, just like how they celebrate their yearly anniversaries.
During their 36th anniversary, TD Jakes established that his wife was his ride or die. When their marriage was 37 years, the pair showed their fans and followers true love by sharing sweet posts celebrating each other's unique personalities.