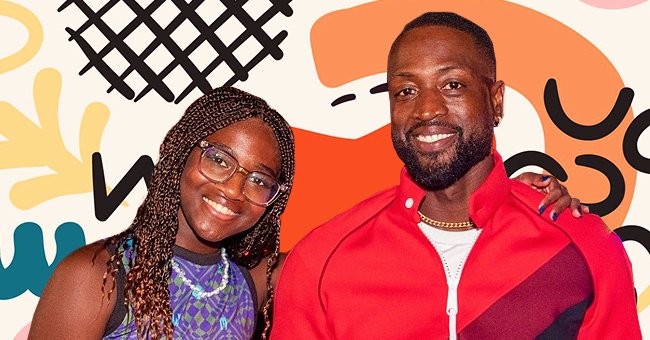 instagram.com/zayawade
Dwyane Wade's Transgender Daughter Zaya Celebrates Her 14th Birthday With the Rest of the Family
Dwyane Wade and Gabrielle Union shower daughter Zaya with unconditional love, from supporting her journey as a transgender woman to making sure her birthday is special.
Dwyane Wade's transgender daughter Zaya celebrated her 14th birthday with her dad, stepmom Gabrielle Union, and siblings. Many pictures were shared to celebrate this special day.
Union, Wade, and Zaya all shared festive snapshots on Instagram, and the young teen looked gorgeous and golden in each of them.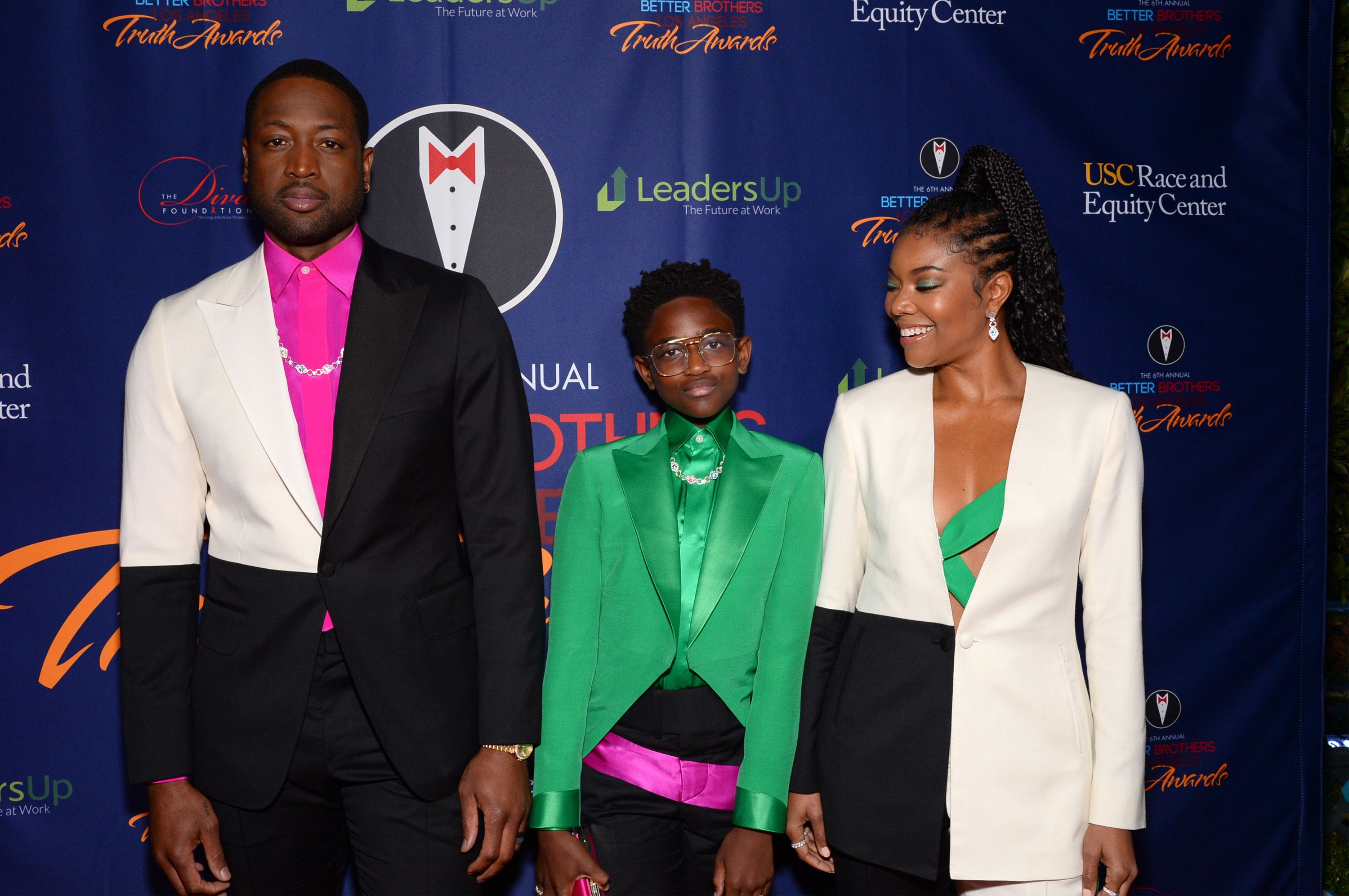 Dwyane and Zaya Wade with Gabrielle Union at the Los Angeles 6th annual Truth Awards on March 07, 2020 in California. | Photo: Getty Images
Wade shared a post with multiple pictures of Zaya; the first was of them rollerskating together, Zaya looking gorgeous and wearing striking blue nail polish. Her father wrote in the caption:
"I'm obsessed with your happiness!!Happy 14th Birthday @zayawade."
The second snapshot was also of them running on wheels, both looking incredibly happy while Zaya's father pulled her along. She wore a colorful ensemble with yellow rollerskates and light blue velvet pants.
Zaya also took to Instagram to share some self-love, her post also consisting of a few pictures. Taking to the caption, she wrote that she loves everyone in her life and thanked them for supporting her.
Union also spoke about Zaya coming out, expressing that her announcement was met with the utmost love.
Meanwhile, Union shared a strikingly stunning pose of Zaya wearing a multi-colored sweater and standing confidently with her hands on her hips. She glowed through the shot, with Union writing: "Keep shining my 🖤."
Union definitely loves spending time with her step-daughter, making sure to let that shine glow through many more snapshots. The two took to Instagram once, posing outdoors in Burberry outfits.
They both wore matching sweaters. Zaya matched them with wide-leg denim jeans, while her stepmother wore brown leather pants.
Union and Wade don't just post beautiful pictures of and with Zaya on their Instagram accounts. They are also very supportive of her journey as a transgender woman.
Both claimed they spent some time educating themselves. Wade said he came from quite a male-dominated background as an ex-basketball player but chose to step out of that zone and learn.
Union also spoke about Zaya coming out, expressing that her announcement was met with the utmost love. She expressed that she and Wade always want their children to feel like they can be their authentic selves.
Even before Zaya came out, the couple has been active supporters of the LGBTQ+ community. Union, Wade, and Zion all attended a Pride parade together in 2019, showing their support for the community.
They also accompanied Zaya to the 2020 Truth Awards, an event that commemorates Black LGBTQ+ individuals. This was the first time now 14-year-old walked down the red carpet since coming out as transgender.
Please fill in your e-mail so we can share with you our top stories!