Tamron Hall Is the Spitting Image of Her Mother – Meet the TV Host's Mom Mary Newton
When a woman refuses to hide her vigor and strength, her daughters will learn to do the same, Tamron Hall inheriting her resilient and hardworking nature from her powerhouse of a mother. 
Tamron Hall loves showing her mother, Mary Newton, love on Instagram. Around a month ago, the matriarch made an appearance on the host's own show, and Hall was there to share it with the online world. 
She shared an Instagram post with Newton energetically walking onto the "Tamron Hall Show's" stage, waving her hand regally at the audience. She donned a sunny borderline afro-style dress, patterned yellow and blue.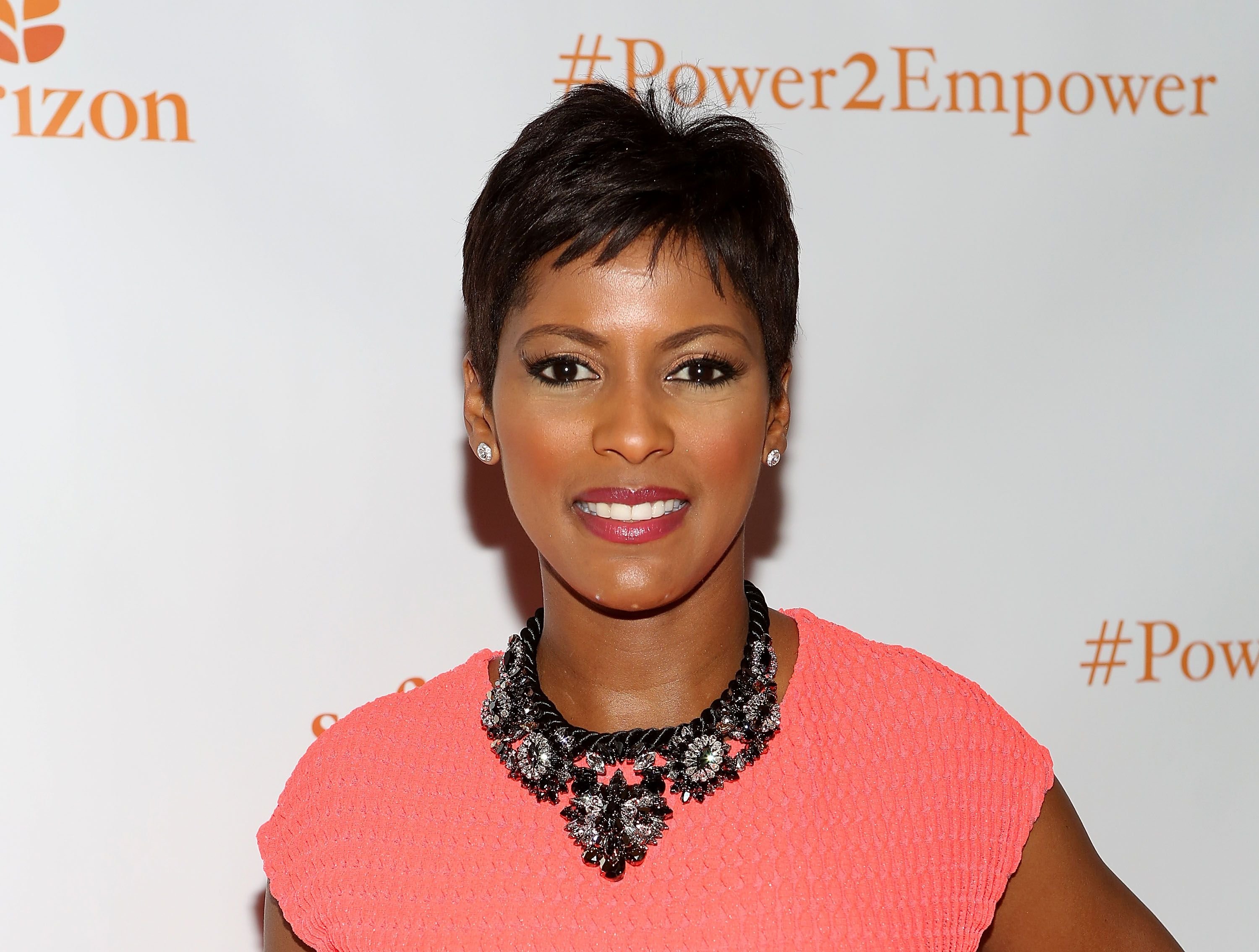 PRECIOUS HOURS
For Newtons 70th, Hall shared a picture of her mother dressed like an African queen and spending time with the daytime chatterbox's baby Moses. Talking about spending time with her son, Hall has expressed: 
"My mom is with him today. She comes up from Texas for two weeks at a time to stay with us...to watch her nurture my child is next-level."
In May last year, when confined to her home due to the COVID-19, she lamented that these weekly visits had halted. She expressed this longing for her mother in a rose-filled post for Newton's 70th. 
GROWING STRONG
Alluding to Newton's strength, the multi-talented Hall posted a picture of herself and her mother looking like a power-duo. Both standing confidently with their hands on their hips, they gave the camera a fierce look.
The television star hopes her son will be proud of his Black and Jewish heritage.
This strength is exactly what was on Hall's mind when one year she assisted a gardening expert in planting a vegetable garden for Mother's Day. She hoped that its growth would represent Newton's resilient nature.
A WORKING MOM'S DAY OFF 
Last year she spoke about what she wished her Mother's Day would look like. Ideally, Hall said, she wants her husband to bring her pancakes and to spend the day in bed with him and their baby. 
When she's not lying in, Hall is usually hard at work. Speaking about her experience as a working mother, she expressed that she doesn't feel guilty for not always being with Moses because, in life, we need to work. 
INSTILLING VALUES
In general, Hall's approach to hustling has been deeply influenced by her mother. She spoke about how she wants to instill this strong work ethic into Moses: 
"So, my work value, my work ethic and my desire to work hard came from watching my mother, father and grandparents."
She explained that her family did this not for the wealth that they may acquire but rather for the wellness of their family. This, she expresses, is what she wants to model for her son. 
Expanding on family and values, the television star hopes Moses will be proud of his Black and Jewish heritage. Due to his mixed heritage, her son will have unique hair, she expanded.
Hall explained that she uses his tresses to teach him about his roots through positive affirmation. She does this every day while brushing his reddish locks.