Michael Strahan's Eldest Daughter Tanita Poses in an Orange Top and High-Waisted Pants in Outdoor Photos
Michael Strahan's eldest daughter Tanita blew fans away with her latest Instagram post where she posed in the scenic outdoors while rocking an orange top and high-waisted pants.
Tanita Strahan, the eldest daughter of retired NFL player Michael Strahan, is a vision of beauty in her recent Instagram photos where she shared her positive outlook with fans in a post captioned:
"Happy to be alive."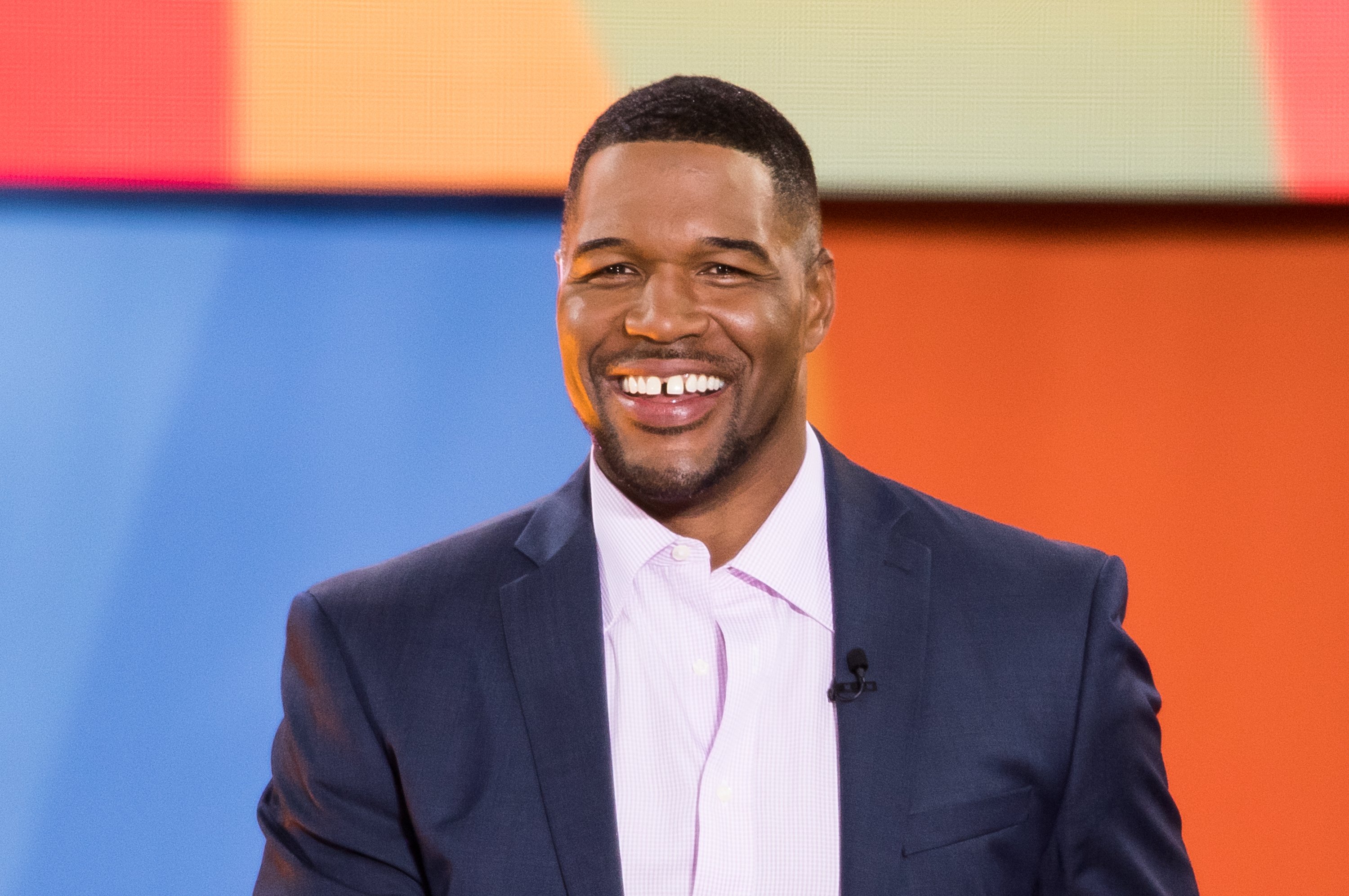 SUNKISSED BEAUTY
Tanita shared two photos of herself posing outdoors with grand views of the city skyline behind her. The sun-kissed beauty also showed off her fashion know-how in a stylish boho-style ensemble.
The 29-year-old wore an orange cropped-top with puffed sleeves and a low neckline, teasing her ample cleavage. She paired the top with army-green high-waisted pants and tan sandals.
Instead of a bag on her shoulders, Tanita, a talented visual artist, opted instead to carry a professional camera. She also showed off her eye for beauty in a third slide which captured a stream of water flowing down into a rocky area.
Strahan didn't let his failed marriages...or geographical challenges get in the way of building solid relationships with all his kids.
MICHAEL STRAHAN'S KIDS
Besides being a famous athlete and television presenter, Strahan is a devoted father of four children from his two marriages. He shares his eldest child, Tanita, and only son, Michael Strahan Jr., with his first wife, Wanda Hutchins.
The "Good Morning America" co-host is also dad to twin daughters Sophia and Isabella Strahan, who he welcomed with his second wife, Jean Muggli. The pair's ten-year marriage ended in a nasty divorce and child custody battle.
THE MEANING OF FATHERHOOD
Strahan didn't let his failed marriages with Hutchins and Muggli or geographical challenges get in the way of building solid relationships with all his kids. Back in 2016, he told People:
"My kids give me strength, I love being with the kids. To me, it's all about family, now more than anything."
Strahan's determination paid off in a big way. He has an incredible bond with each of his kids, and he also helped facilitate the success of his blended family. His four children also get along with each other.