Ty Burrell Adopted 2 Black Daughters — Inside His Journey to Fatherhood
"Modern Family" and "Finding Dory" actor Ty Burrell is the proud father of two adopted daughters with his wife of over 20 years, Holly. Take a look at their beautiful family and adoption journey.
Actor Ty Burrell is best known for his role as Phil Dunphy in the hit sitcom "Modern Family." Although his goofy, easy-to-love character knows next to nothing about having a family and raising kids, the actor's real-life modern family is nothing short of admirable.
Ty has been married for over two decades to his wife, Holly, who is a chef. Together, they are the proud parents of their two adopted daughters, Frances and Gretchen.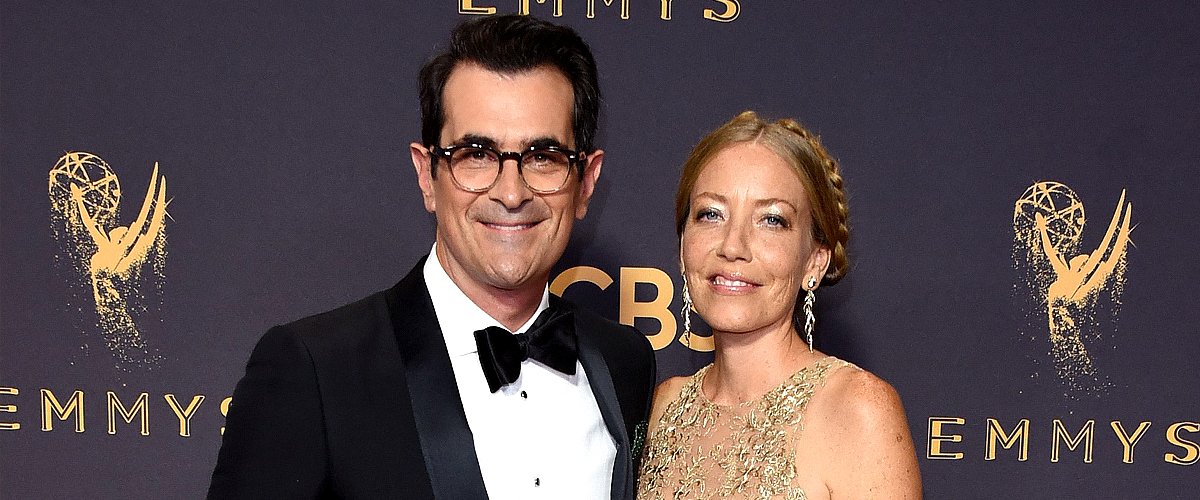 WHO IS TY BURRELL?
Ty Burrell was born in Grants Pass, Oregon, in August 1967. Ty had an early enough start with acting as he graduated from college with a bachelor's degree in theater arts.
In 2001, Ty finally had his career kick off fully. He appeared in the film "Black Hawk Down" and "Dawn of the Dead," some three years later.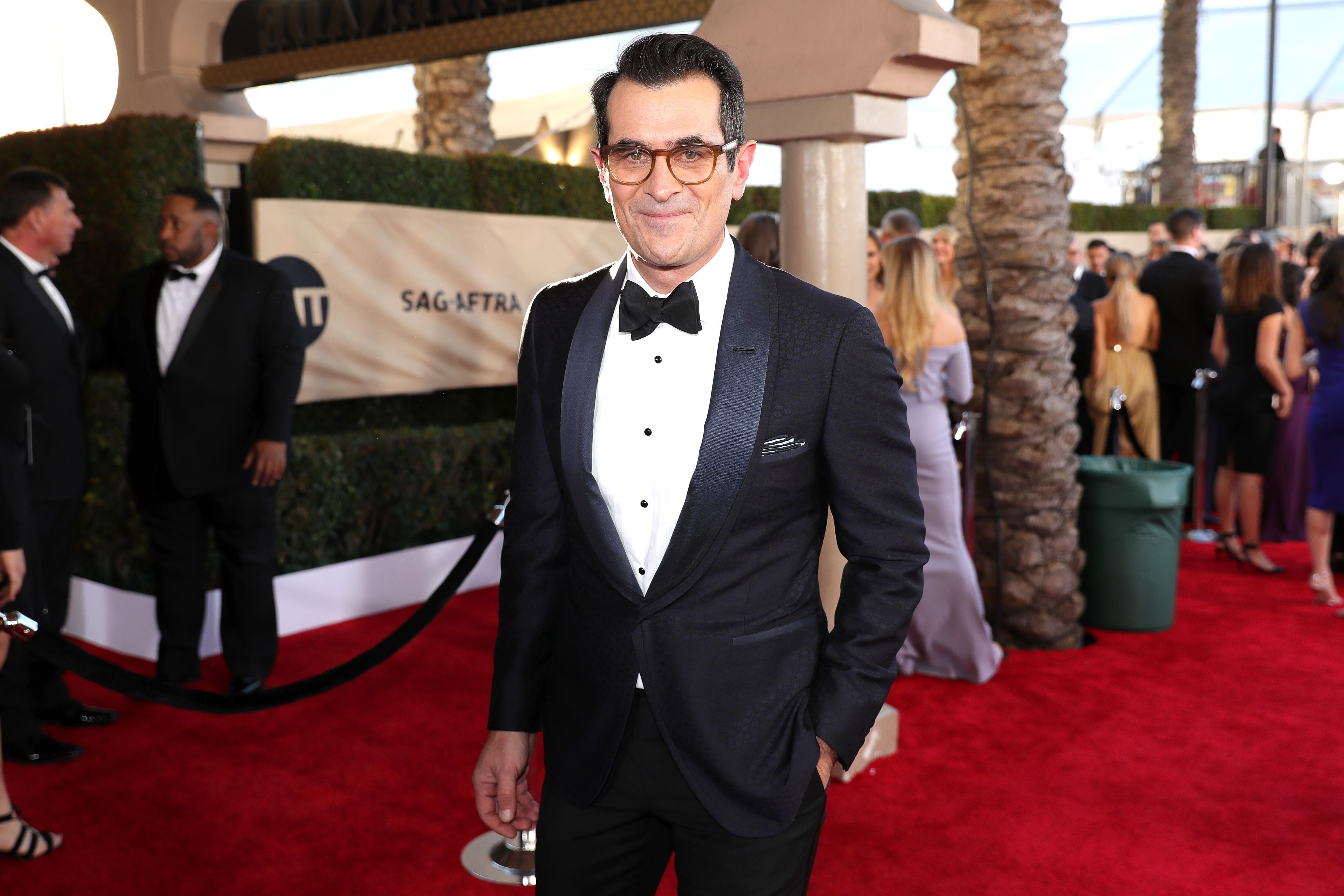 In the early 2000s, Tys career witnessed a pivot towards comedy sitcoms. It was not until 2009 that he was cast in the hit comedy show "Modern Family" as realtor Phil Dunphy.
The pair, like any other parents, have their own ups and downs, particularly with having two children.
His role as Dunphy earned him quite a lot of recognition, including eight consecutive Primetime Emmy Award nominations for Outstanding Supporting Actor in a Comedy Series from 2010 to 2017. He went home with the award twice in 2011 and 2014.
TY AND HIS WIFE
While Ty's career was moving steadily to a bright future, another aspect of his life was blooming just as beautifully. In 2000, he got married to his wife, Holly Burrell. 
Like her husband, Ty Burrell's wife, Holly started out in the entertainment industry as she also graduated from college with a theater degree.
The pair first met at the Shakespeare Theater in Washington D.C, and after falling in love, they relocated to New York City, where they both worked to achieve their dreams of becoming movie stars. 
While Ty went on to become a film star, Holly found herself pivoting to another career path. The actor's wife turned to her other passion, which is cooking, and became a chef. 
After graduating from the nine-month pastry program at the French Culinary Institute, Holly now enjoys her work as a chef while her husband enjoys his work as an actor. A beautiful balance to see.
HIS JOURNEY TO FATHERHOOD
In 2010, Holly and Ty decided to finally take that brave leap that many couples do. They decided to expand their family and make it a beautiful one of three. The pair adopted a precious baby girl named Frances after being married for nearly a decade.
The husband and wife were so in love with their little one and found themselves even more bonded than they were before welcoming Frances into their lives.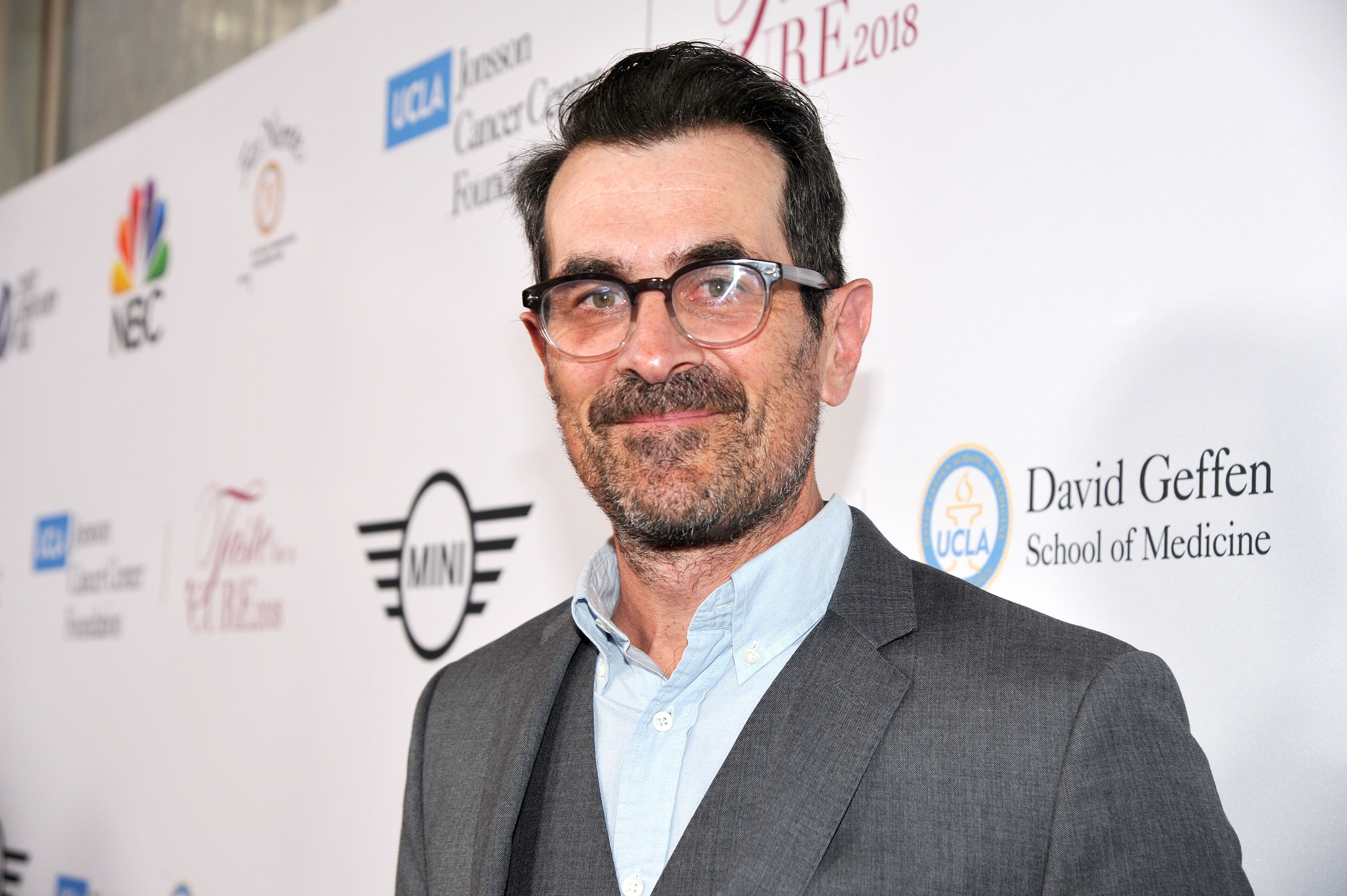 In an interview with RedBook Magazine, Ty shared a glimpse of his experience as a first-time parent and how Frances was affecting his marriage. He said:
"There's lots of problem solving in any marriage, but when you have this collective goal that is a human being, it's an inspiring rally point."
Just two years after adopting their first daughter, Holly and Ty returned to the world of adoption. They adopted their second daughter, Gretchen. In an interview, Ty shared more insight on how he and Holly came about adopting their precious girls. He shared:
"In a weird way, it wasn't planned; it's a weird thing how adoptions can sometimes be as irrational as regular birth."
The actor also revealed that he and his wife never intended to have kids. They both believed that their friends and family could make them whole despite their imperfections and weaknesses. Having their girls was the most beautiful unexpected gift they could give to each other.
Ty Burrell on the launch of IndieFlix's foster youth filmmaker channel https://t.co/AGvQWApvA9 pic.twitter.com/5qx38J225v

— The Hollywood Reporter (@THR) December 22, 2020
LIVING AS A FATHER
While Holly and Ty undoubtedly do their best to be the best parents for their children, the pair, like any other parents, have their own ups and downs, particularly with having two children of different races. In an interview with Guardian, Ty explained:
"In terms of the amount of ups and downs involved, we found them similar to those which our friends experienced biologically...but really it's about the birth mother."
Get an autographed ornament from Ty Burrell, it's a perfect gift for a fan of #ModernFamily! https://t.co/yyQJVoeSmN @balsamhill @ebay @auctioncause #celebritiesforsmiles pic.twitter.com/VlvNHF9GJT

— Operation Smile (@operationsmile) December 7, 2020
As for being a father to his little ones, Ty Burrell's children are undoubtedly lucky. Despite playing the goofy Phil Dunphy, who is as clueless about his marriage as he is about raising children, the proud dad does a pretty great job with his girls. 
Ty is also not keeping the positivity and happiness within his family alone. The actor partnered with children's foundation Kids In The Spotlight to provide children in the foster system with classes and resources to teach them the art of filmmaking.
Modern Family's Ty Burrell grins with delight as he carries his adopted daughters on day out https://t.co/W5gSukr3Qb pic.twitter.com/ADiOzLF8XL

— Daily Mail Celebrity (@DailyMailCeleb) October 17, 2016
Ty Burrell's daughters would no doubt be proud of him for not only being a great actor but for giving back as well. Ty Burrell's family is indeed a beautiful one.