Closer Weekly: Hank Garrett's Son Was Always in Trouble and Died in a Motorcycle Accident
Hank Garret opened up about his life and career during an interview with Closer Weekly and shared the tragic story of his son. 
Actor Hank Garret spoke candidly about his life, career, and how he made it in the entertainment industry during an interview with Closer Weekly. He also touched on his family life and discussed how his son passed away. 
Garret and his late son were similar, as they always got into trouble growing up. However, unlike his son, Garret was able to better himself and have a successful career for over 60 years.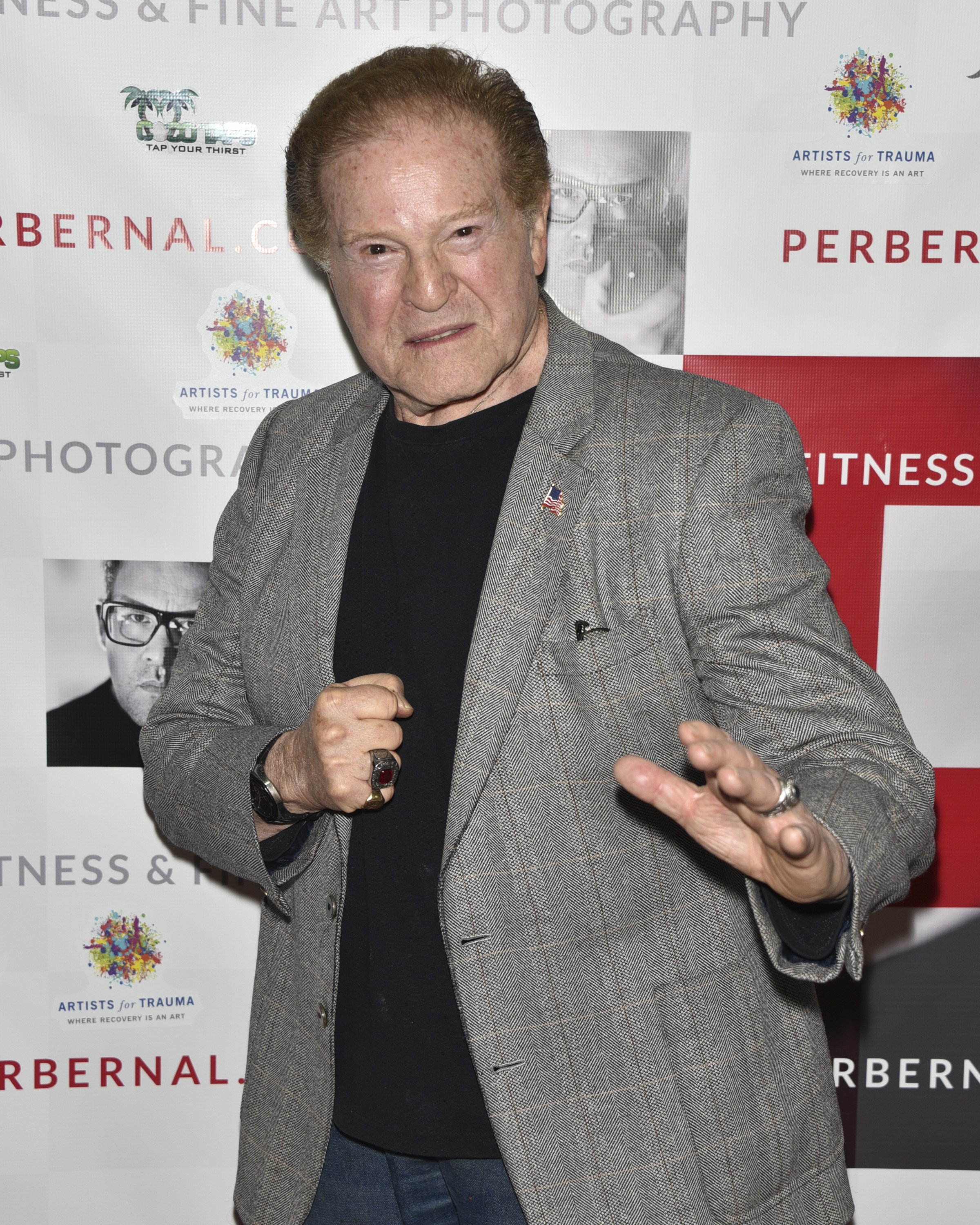 Garret's oldest son, who had attention deficit and hyperactivity, found himself in prison at one point in his life. He started to turn his life around when he left prison, but unfortunately, his life was cut short. 
During the Closer Weekly interview, Garret explained after his son's time in prison, he got a job at Universal, and with his first paycheck, he bought himself a motorcycle, which would ultimately lead to his death:
"He got out, got a job at Universal. With his first paycheck, he bought a motorcycle. He's gone now. Killed in a motorcycle accident."
Losing a child is tough to go through, and Garret admitted he has gone through a lot (the good and bad) in his life. He did not want any of his stories to be forgotten, and so with encouragement from his wife, Deanna-Marie, he decided to write a memoir.
His book is called "From Harlem Hoodlum to Hollywood Heavy Weight." In it, Garret shares many of his life stories, including how he got off the streets of Harlem and his interesting and exciting stories of meeting various celebrities. 
He met Audrey Hepburn when he was hired to be her bodyguard for an event.
From Harlem Hoodlum to Hollywood Heavy Weight Hank Garrett and Deanna-Marie Smith @BritonPubhttps://t.co/c5KhU4AoSS
on BrainFood from the Heartland, now @THR https://t.co/PtNSJOrqGbhttps://t.co/8wMN8ss7kx @21WFMJ @wfmjtoday pic.twitter.com/jMnWZOG5wl

— (((Louie b Free Ⓥ))) (@louiebfree) December 16, 2020
As a child, Garret spent a lot of time on the streets getting into trouble. He would stay out and sleep in cardboard boxes with other children. His mother was worried about him and so asked a local politician to intervene. 
The politician told Garret to get dressed in a suit, and he took him out into New York. He took Garret to the Apollo Theater, and he met Sammy Davis Jr. who changed Garret's life by saying to him:
"So you're a tough guy? Well, you're either going to go to prison or you're going to die."
Sammy Davis Jr., 1962. pic.twitter.com/cApiiZCC7H

— 𝙉𝙤𝙨𝙩𝙖𝙡𝙜𝙞𝙖. (@Dear_Lonely1) May 29, 2021
Garret's life changed from that moment. Davis got him a job with an all-African American band, which kept him off the streets and helped out his Russian immigrant parents, who made money through their fruit and vegetable stand.  
Garret would go on to have a career of over 60 years in Hollywood, including his iconic role as Police Officer Ed Nicholson on the cop TV show "Car 54, Where Are You?"
He has many crazy, interesting, and unbelievable stories from his life, which he details in his memoir. He met Audrey Hepburn when he was hired to be her bodyguard for an event, but then she asked him to be her date. 
Garret, who had an incredible fight scene in "Three Days of the Condor," with Robert Redford, also sparred with the music legend, Elvis Presley. Garret now works with at-risk children to get them off the streets.