Kenya Moore's Daughter Brooklyn Is Her Mini-Me in a Pink Dress and Curly Pigtails
Brooklyn Doris Daly is beginning to look like her famous mom, "The Real Housewives of Atlanta" star Kenya Moore. Check out the little girl's adorable snap.
"The Real Housewives of Atlanta" star and former beauty queen Kenya Moore proudly flexed her look-alike two-year-old daughter, Brooklyn Doris Daly, on Instagram. 
Moore posted a delightful picture that showed Brooklyn wearing a cute sleeveless pink plaid dress and light pink slippers. The charming little girl looked off-cam.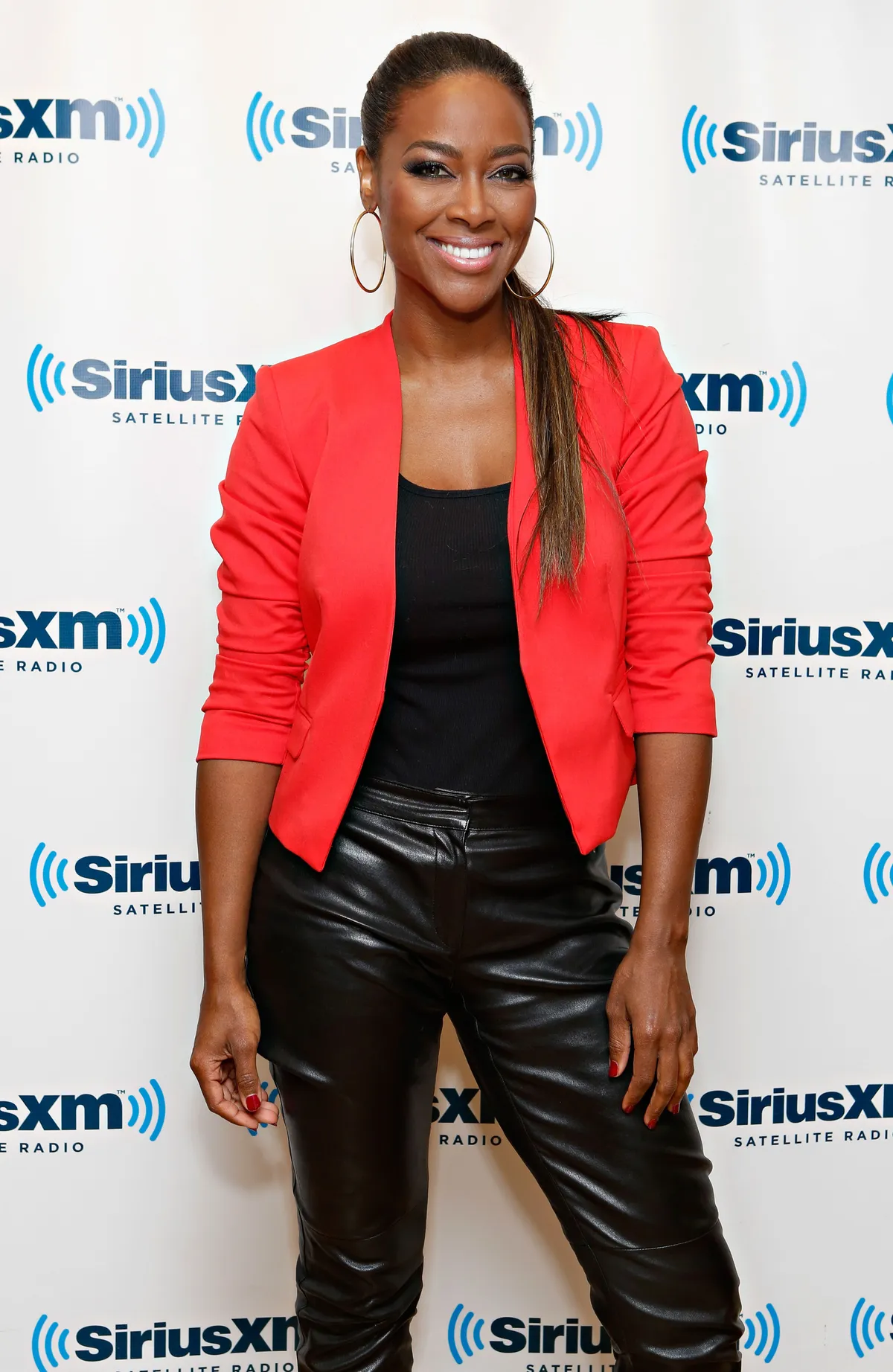 Brooklyn, whose father is businessman Marc Daly, enamored thousands of fans with her curly pigtails. Some followers adored how Moore dressed her daughter in stylish clothes. A fan chimed in, writing:
"She's looking more and more like her mama!"
Several admirers agreed that the little fashionista is Moore's mini-me. Besides sharing a taste in fashion, Brooklyn also shares similar physical features with the 50-year-old reality star.
The color pink seems to be Brooklyn's favorite. When she celebrated her farm-themed second birthday last year, the charming toddler wore all-pink overalls and matching cowboy boots. 
She enjoyed her special occasion with her parents and Moore's "RHOA" co-stars along with their children. Moore felt incredibly blessed she has a best friend in the form of her daughter. 
The proud mom had been on various vacation trips with Brooklyn. During her 50th birthday, she expressed on social media that her daughter's unconditional love was her "best present."
While Moore and Brooklyn share a strong bond, the reality star has a strained relationship with Daly. In a recent "RHOA" reunion, she revealed she and Daly were "still in court" for their divorce.
The former couple tied the knot in 2017 and split in 2019 for the first time. The on-and-off pair later on reconciled until Daly confirmed early this year that he and Moore were separating. 
The "Waiting to Exhale" star and Bravo Network publicly apologized for the costume.
Moore wanted sole custody of their daughter, but her estranged husband challenged her in court. She noted that Daly fought about Brooklyn not to be part of her reality show. 
Besides shocking details of her divorce, Moore also made headlines after she was criticized for wearing a Native American headdress during a Halloween party that aired in March 2021. 
Apart from fans who called her costume offensive, other cast members Porsha Williams and Drew Sidora also expressed that her costume was problematic. Moore was called a "Native American warrior."
The "Waiting to Exhale" star and Bravo Network publicly apologized for the costume. The episode was edited after it aired, according to the network's representative.