Kate Middleton Talks about Buying Prince William a 'Spiderman' Suit That Their Kids Would Love
Kate Middleton joked that she might buy her husband, Prince William, a Spider-Man suit during a recent phone call for her photography project. 
The Duchess of Cambridge, Kate Middleton, joked during a recent phone call that she might suit Prince William up in a Spider-Man suit that their three children, Princess Charlotte, Prince George, and Prince Louis, would love. 
Middleton shared a phone call conversation with Stockport community member Jason Baird, whose photo became a finalist for Middleton's lockdown photography project, Hold Still.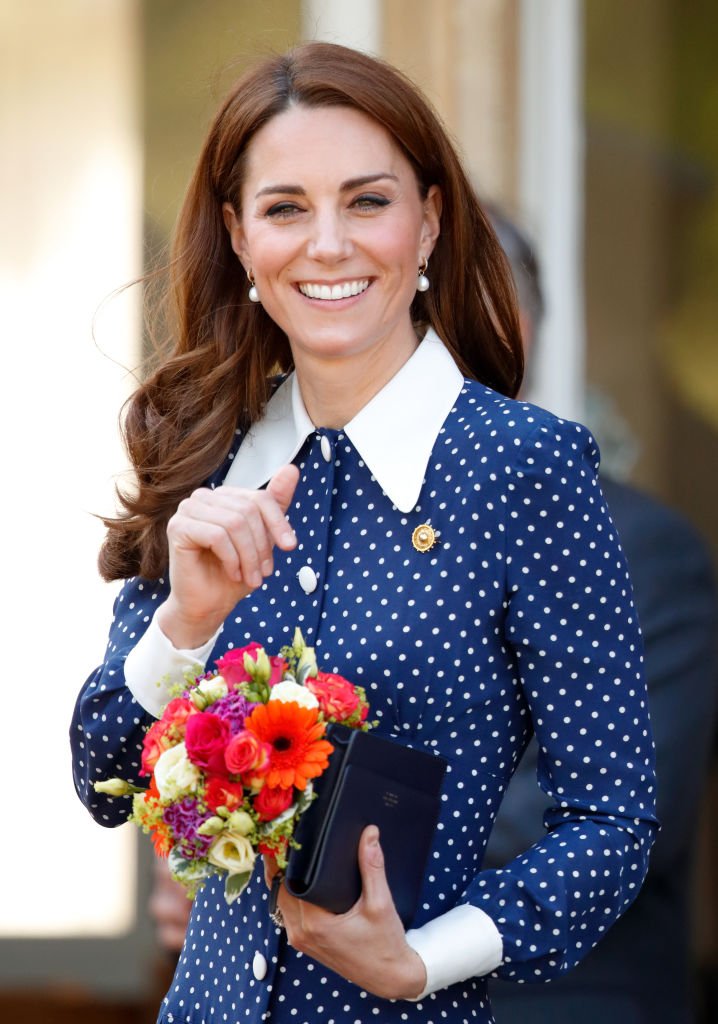 In the image, Baird is dressed in a Spider-Man suit while doing a backflip for children who watched through a window from inside their home. Baird and Middleton discussed the inspiration for the photo during the phone call.
Baird and his friend Andrew Baldock dressed up as Spider-Man during the country's one hour of permitted outdoor activity at the start of the UK's lockdown. Baird explained why they did it:
"It was a more a case of we wanted to try and cheer the kids up."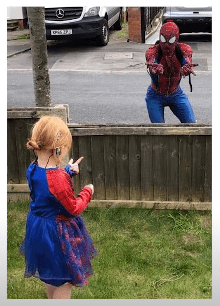 The Stockport children loved the new community Spider-Mans and they began dressing up as the superhero and made signs asking for Spider-Man to run past their home. 
Middleton shared that Baird's photo was chosen because it captured a positive and wonderful image of community spirit, which showed another side of the lockdown.
The couple shared that Prince William and Middleton had received their COVID-19 vaccines.
Middleton also shared that Baird is a martial arts teacher, which gave more context to the image. Baird started his own classes when he was only 17 years old, and Baldock is a fellow martial arts teacher.
Towards the end of the phone call, Middleton joked about the trend being brought to Kensington Palace saying she would get Prince William his own Spider-Man suit. Middleton quipped:
"I'll see if it takes on the trend to Kensington Palace. I might have to buy William a suit. "
Besides completing and releasing her photography project, Middleton, alongside William, has been busy over the last few months. Along with public engagements, the royal couple celebrated their 10th wedding anniversary. 
In April 2011, Middleton and William tied the knot at the beautiful Westminister Abbey, and it was not long until they were expanding their family. The Cambridges now have three children, and the youngest, Louis, just turned three years old. 
Yesterday I received my first dose of the COVID-19 vaccine at London's Science Museum. I'm hugely grateful to everyone who is playing a part in the rollout - thank you for everything you are doing. pic.twitter.com/h427iT0n4x

— The Duke and Duchess of Cambridge (@KensingtonRoyal) May 29, 2021
At the beginning of May, the couple shared that Prince William and Middleton had received their COVID-19 vaccines. They shared two separate photos of themselves receiving the jab. 
They both looked casual for their NHS visits. Middleton wore a pair of blue denim jeans and a white T-shirt, while William opted to wear jeans and a dark blue sweater.