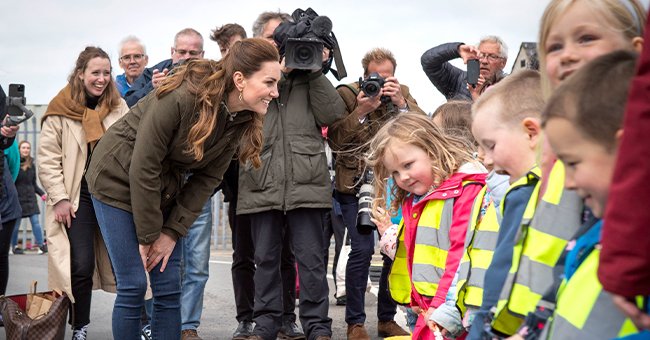 Getty Images
Royal Fans Gush over Children Who Asked Kate Middleton If She Is a Princess
Royal fans online gushed over the adorable interaction between Kate Middleton and a few children, during her royal trip to Orkney, in Scotland.
Royal fans on Twitter gushed over a sweet interaction Kate Middleton had with a few children from Orkney during her and her husband, Prince William's royal tour of Scotland this week.
Middleton and William met with a group of residents outside the European Marine Energy Centre. The royal couple visited the center to learn about Orkney's push for carbon zero and hydrogen power.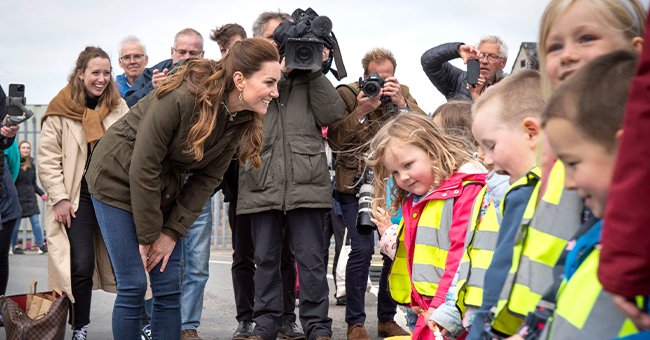 Kate Middleton talking to young children outside the European Marine Energy Center, 2021, Orkney, Scotland. | Photo: Getty Images
Middleton showed off her kindness and grace while talking to a few young children, who were asking her whether she is a prince or a princess. Middleton had the sweetest response.
When one young girl asked Middleton if she was a princess, the Duchess responded by asking if the little girl was one because she looked like a beautiful princess in her pink coat. The Cambridges posted the sweet interaction on Twitter and wrote:
"Thank you to everyone who came out and met us in Orkney."
In the video, a young boy asked Middleton if she was the prince. When she responded no, he changed his question and asked whether she was a princess. A lot of fans shared their reactions to the video on the social media platform.
Many Twitter users remarked that the interaction and the children were so adorable. One user wrote that they loved how children had no filter and would say whatever popped into their minds.
Besides visiting the Energy center, Middleton and Prince William went on a boat ride to the world's largest tidal energy turbine.
Many agreed with the children's questions as they felt Middleton was definitely a princess. One royal fan wrote that the children looked so happy to see a real-life princess, remarking that it was an adorable clip.
Another Twitter user explained why the children were asking if she was a princess. They had probably expected her to wear a long ball gown and a sparkly tiara. The tweet read
"Bless them! I think they were expecting a long dress and a tiara."
Another user replied to the above-mentioned tweet and said that Middleton apologized to the children for not wearing a dress. The Duchess was dressed casually in blue skinny jeans and a khaki green jacket.
Besides visiting the Energy center, Middleton and Prince William went on a boat ride to the world's largest tidal energy turbine, the 2MW 'O2'. They also visited the Balfour Hospital in Kirkwall.
During their visit to the hospital, they formally opened it and spoke to NHS workers about the challenges they have faced over the last year. Their trip to Orkney was a part of their royal Scotland tour.
The Duchess wore a gorgeous camel Massimo Dutti coat and a scarf in Strathearn tartan to the hospital visit, which was a nod to her and Prince William's Scottish titles, The Earl and Countess of Strathearn.
Please fill in your e-mail so we can share with you our top stories!