Mo'Nique AKA Nikki on 'The Parkers' Wows Fans Showing Her Slimmer Figure in a Black Tube Dress
Mo'Nique has become an inspiration to many, making it her mission over the years to become fit and healthy for her family and looking stunning in the process. 
Mo'Nique, also known as the character Nikki on "The Parkers," wowed fans in a recent Instagram post. The actress showed off her slimmer figure in a black tube dress, giving her followers a sultry stare. 
Admirers took to the comment section, blazing it up with compliments. Some stated how gorgeous she looked, others called her a queen, and many congratulated her on the weight loss.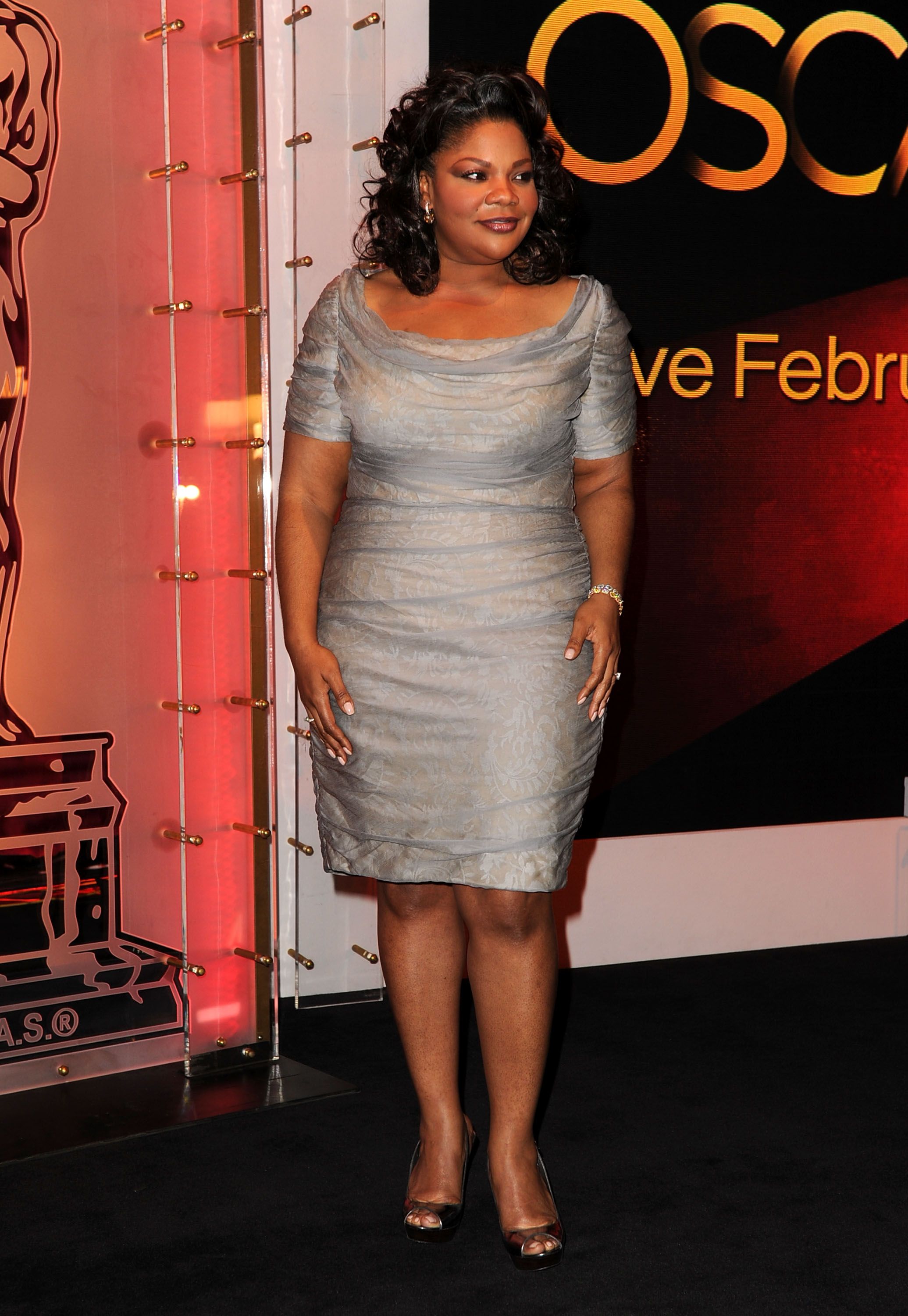 LOOKING GOOD
The actress stood with her back halfway to the camera, looking alluringly over her shoulder, her dark eyes twinkling. She placed her hand on her waist, highlighting her curvaceous and toned figure. 
It was reported that Mo'Nique had lost 80 pounds over the years.
The dress hugged her body tightly, flaunting her hourglass yet slimmed-down shape. There was a knee-high slit showing off her gorgeous body even more so. 
THAT BODY THOUGH
Many of her fans commented on her weight loss, commending her on how healthy she looks and the journey she has been on to get to this point. One follower wrote: 
"She keeps amazing me with the gorgeousness and her weight loss journey. 
The fan went onto exclaim how proud she is of the talented performer. Her admirers left around 58,000 likes behind them in total, an expression of how much they support their favorite actress. 

KEEPING FIT 
This power woman's body positivity keeps on flowing. Near the end of last year, Mo'Nique shared a video of herself flaunting her hourglass figure and weight loss in Burgundy tights.
She spoke to her fans while dancing to keep fit, proving that she is consistently keeping herself healthy. Once again, many of the star's admirers gave her compliments on her figure.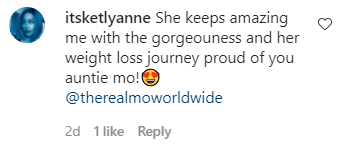 SHEDDING THOSE POUNDS
In 2014 it was reported that Mo'Nique had lost 80 pounds over the years. The "Precious" star spoke about why she did it, stating it was for her children and her spouse. 
She's also spoken about her journey losing the extra weight. She expressed that it's more than just a physical process, it proved to her how strong she is. 
This performer has gone through a stunning transformation and appears confident in her figure. However, sometimes she still can't see how much weight she has lost. 
According to Mo'Nique, she didn't understand why people were calling her "skinny" at one point because that was not how she saw herself. She stated that she was far away from what she considered thin. 
This was until she watched some episodes of "The Parkers." She was stunned to see how much more weight she had when the show aired from the late '90s to the early 2000s.