Kevin Hart's Older Kids Hendrix & Heaven Spend Quality Time with Him on Set in New Photos
Kevin Hart and his older kids from his first marriage, Hendrix and Heaven, spent some quality family time bonding on set in new images shared by the actor.
Actor and Comedian Kevin Hart has a big heart and his four kids can bear testimony to this. The entertainer shares his two older kids, Hendrix and Heaven, with his first wife, Torrei Hart.
His other younger kids, son Kenzo, and daughter Kaori, who was born in September, are from his second and current marriage to model Eniko Hart.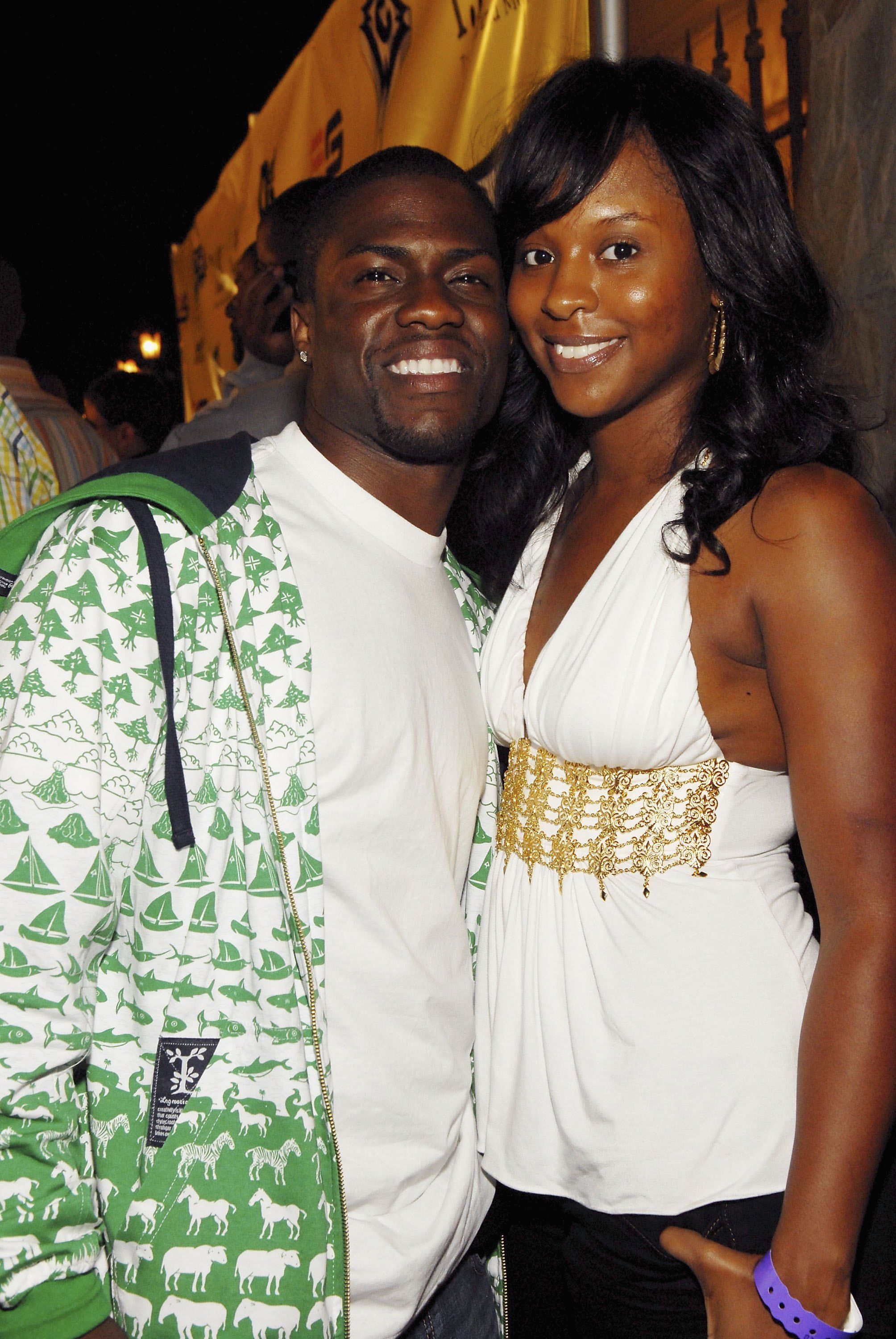 Kevin is a doting dad who, like many celebrity parents, flaunts his cool and adorable kids online. A recent post from the comedian established that he is an excellent parent willing to share happy family moments with his children.
The post showed the father-of-four in the company of Hendrix and Heaven. They all looked happy with infectious smiles hanging across their faces. They were also seen riding bikes on the streets.
Kevin announced that he was shooting the film "Fatherhood," and added: "my kids got to be on set with me the entire time...being a father while filming a movie about the importance of fatherhood made me want to be an even better Father."
After dropping the soul-stirring message, the actor and movie producer admitted it is an inspiring piece scheduled to drop in two weeks. He urged fans to be on alert.
With his growing family, Kevin has continued to play the excellent and present parent in the lives of all his children. Apart from his excellent fatherhood qualities, he tries to make his kids bond and experience genuine sibling love.
Before Kevin's wife settled in, his kids welcomed her with open arms into the fold.
Eniko, his second wife, who also has two kids, makes things easy. She supports her husband in running a blended family with the four kids and often shows up for her stepchildren.
In 2017, the pair attended Heaven's 6th-grade graduation. After the event, they both shared sweet messages for the newest graduate and snaps showing how they proudly graced the occasion with their presence.
A year later, Heaven, the eldest, mesmerized Eniko's heart by penning down a lovely message to applaud her personality and compliment her young son, Kenzo, who was an infant at the time.
Before Kevin's wife settled in, his kids welcomed her with open arms into the fold. The older kids were present for their dad's lavish wedding ceremony, and Hendrix was his dad's best man at 8.
The Harts are indeed goals! The parents work hand in hand to nurture their young ones while learning from them, and rather than having a parasitic relationship, these parents are best friends with their kids.