T.I. & Tiny's Daughter Heiress Spends Time at an Outdoor Fair in a White Shirt & Shorts in Photos
T.I. and Tiny Harris' tiny tot Heiress enjoyed a fulfilling outing at the fair as she rocked stylish kiddie wear from her growing fashion lookbook.
Instagram updates on T.I. and Tiny Harris' little daughter, Heiress, showed that she enjoyed a field day at the fair. However, she made sure to give kids some inspiration in the fashion department. 
The little girl had no hair out of place getting involved in each fun activity. She rocked an immaculate white top with short lace sleeves over a pair of jean shorts and white crocs.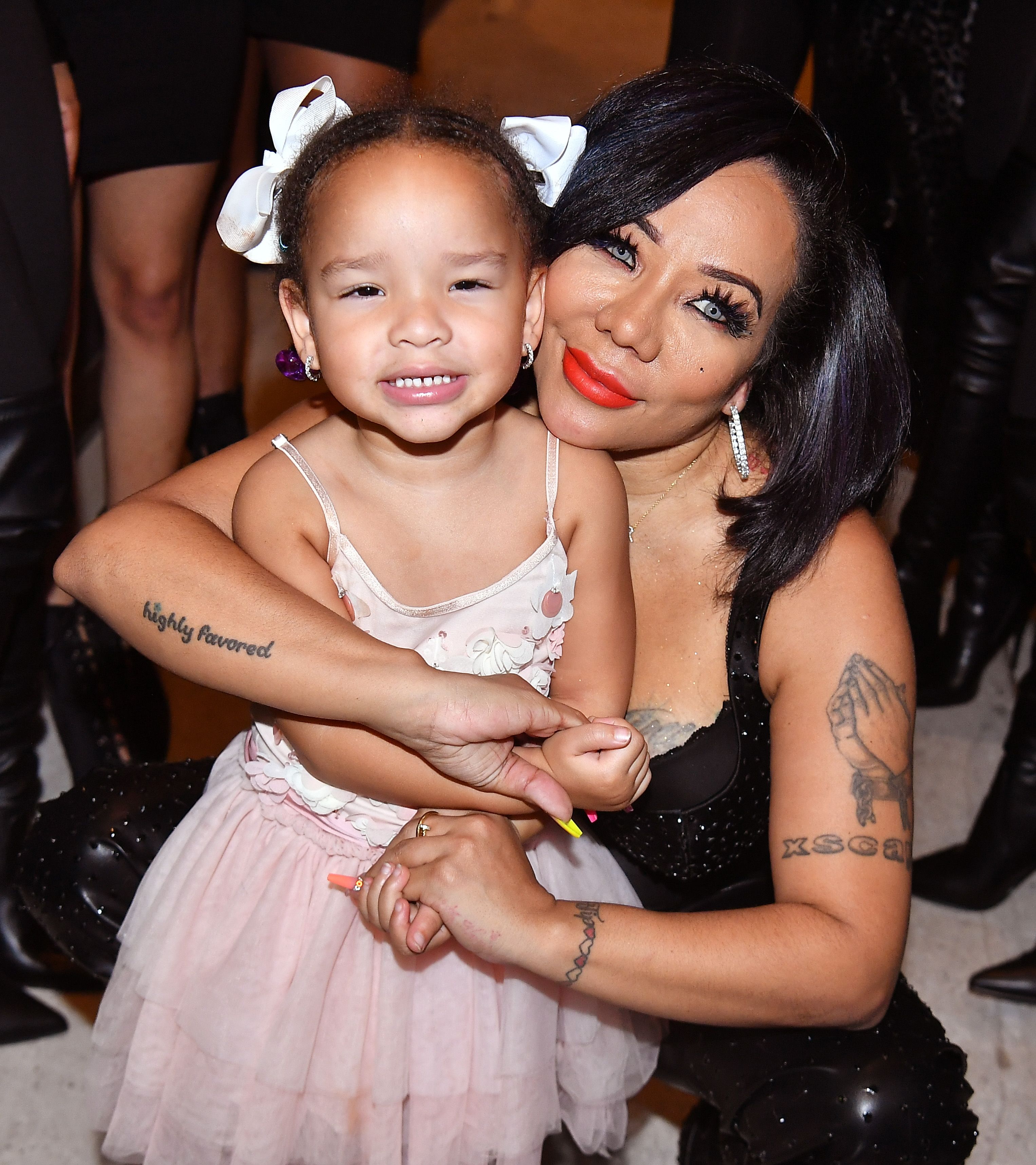 The first image showed Heiress crouching on a purple slide while other kids filed behind her. Her hair was styled in braids and held in place with fancy white bands. 
The youngest of T.I.'s kids posed for more pictures as she rode in a train, enjoyed climbing ropes, and fed a llama and a donkey. The caption further proved she had fun:
"I had so much fun at the fair yesterday."
Another time she caught public attention while on an outing was during the 2020 NAACP Awards, which she attended with her mogul parents. Heiress turned heads in a panda print two-piece and swanky sneakers.
She expertly sang, drawing in ad-libs at some point and rocking little Hunter.
Among those captivated by her at the event was the President's Award recipient, Rihanna. The star singer did not hold back her admiration as she plopped Heiress on her lap and gushed over her. 
It is safe to say that Heiress is a little girl living her best life and showing off a cool personality on social media. For a while now, the youngster has been belting out cool moves on TikTok. 
And just like fans she impresses, her star mom can not get enough of her. Tiny showed she was totally in love after uploading one of Heiress' lovely TikTok takes.
The little one demonstrated and lip-synced to Marshmello and Anne Marie's "Friends." In the first clip, she missed a step and tried getting her footing without struggling much.
However, the second video came out right as she displayed her sassiness. Lip syncing and dancing are two of the little entertainer's many talents. 
The TikTok princess has also been caught on camera a few times singing up a storm. During one of her playtimes with her baby niece, Hunter Zoelle, she did not hesitate to show off her vocals.
She was filmed splaying kisses on the baby's face before breaking into the old nursery rhyme, "Rock a Bye Baby." She expertly sang, drawing in ad-libs at some point and rocking little Hunter.