Watch Kobe Bryant's Daughter Koko Make Sure the Tiger Didn't Overlook His Snack during Their Zoo Trip
Kobe Bryant's youngest daughter, Capri, displayed her thoughtfulness in a new video her star mom, Vanessa Bryant, shared on social media while updating admirers on their latest adventure. 
Vanessa Bryant and her girls took a trip down to the zoo and had the most fantastic day getting acquainted with the animals and enjoying the start of summer.
The Bryant family looked radiant as they made their way through different sections of the zoo. While she flaunted some images on Instagram, the star mom also showed off her little daughter, Capri "Koko's" thoughtfulness.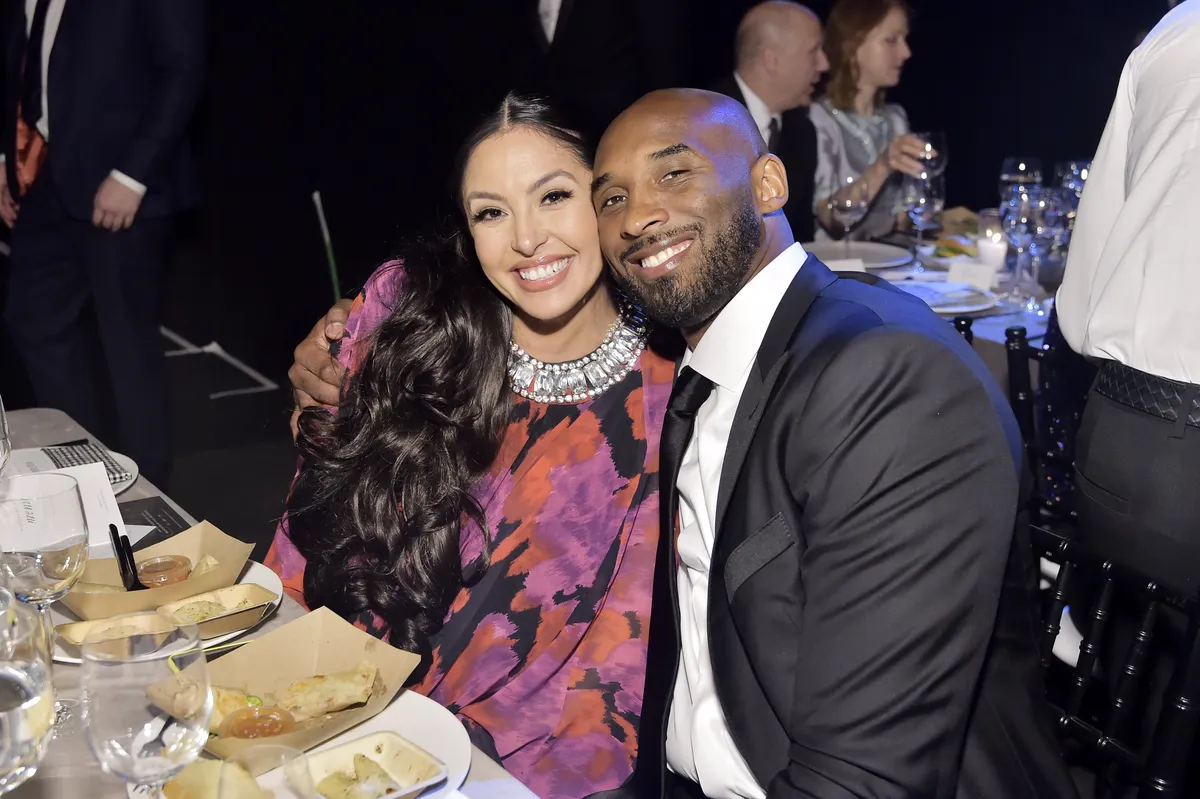 The clips shared presented the family in the wild cats' section. Here, a tiger was close to the display glass, enjoying some treats. Koko showed bravery as she moved closer to the glass.
The adorable baby girl wanted to make sure the tiger didn't miss any one of his snacks, and while the wild cat kept chewing, she pointed out that it still had a snack left. The tiger followed her direction and scooped up the piece. Vanessa captioned:
"@sdzsafaripark Koko was making sure the tiger did not overlook his snack, 'HERE!' Capri."
For a while now, the public figure and her daughters have been making the most of family time, taking trips to different fun locations and documenting their precious moments.
However, Vanessa does nurse a deep pain in her heart. The star confirmed this in an interview where she talked about getting along with grief. The celebrity described grief as a cluster of emotions.
Although Natalia could not be there because of prom, she helped receive Kobe's ceremonial jacket and ring.
Vanessa's world tilted to a heart-rending side after news got out that her longtime spouse, Kobe Bryant, and their teenage daughter, Gianna "Gigi," lost their lives during a helicopter trip in Southern California. 
Almost a year after the tragic incident, Vanessa noted that sometimes she enjoyed hearty moments; other times, she felt like she would not survive through the day. 
However, the star mom found a reason to keep moving on: her three daughters, Natalia, Bianka, and Koko. She has also kept busy with upholding her spouse and daughter's legacies.
Vanessa took over Kobe's establishments to keep it floating while switching up the Mamba and Mambacita Foundation to help female athletes and underserved sports personalities. 
Last month, the mom-of-four was present at the Naismith Hall of Fame ceremony, where her husband was duly honored. Although Natalia could not be there because of prom, she helped receive Kobe's ceremonial jacket and ring.