Will Smith's Ex-wife Sheree Zampino Glows in a New Selfie Wearing Shiny Lipstick and Big Earrings
Will Smith's former partner, Sheree Zampino, displayed her ever-youthful looks in a new photo posted to social media as she flaunted her glow while rocking fashion pieces.
Will Smith's ex-wife, Sheree Zampino's Instagram update had her letting fans know she drew strength from the Lord, as she posted a hearty snapshot of herself while showing off evergreen looks.
The businesswoman had no hair out of place in her sweet selfie. She presented her lovely features in an up-close view, donning a black sweat jacket.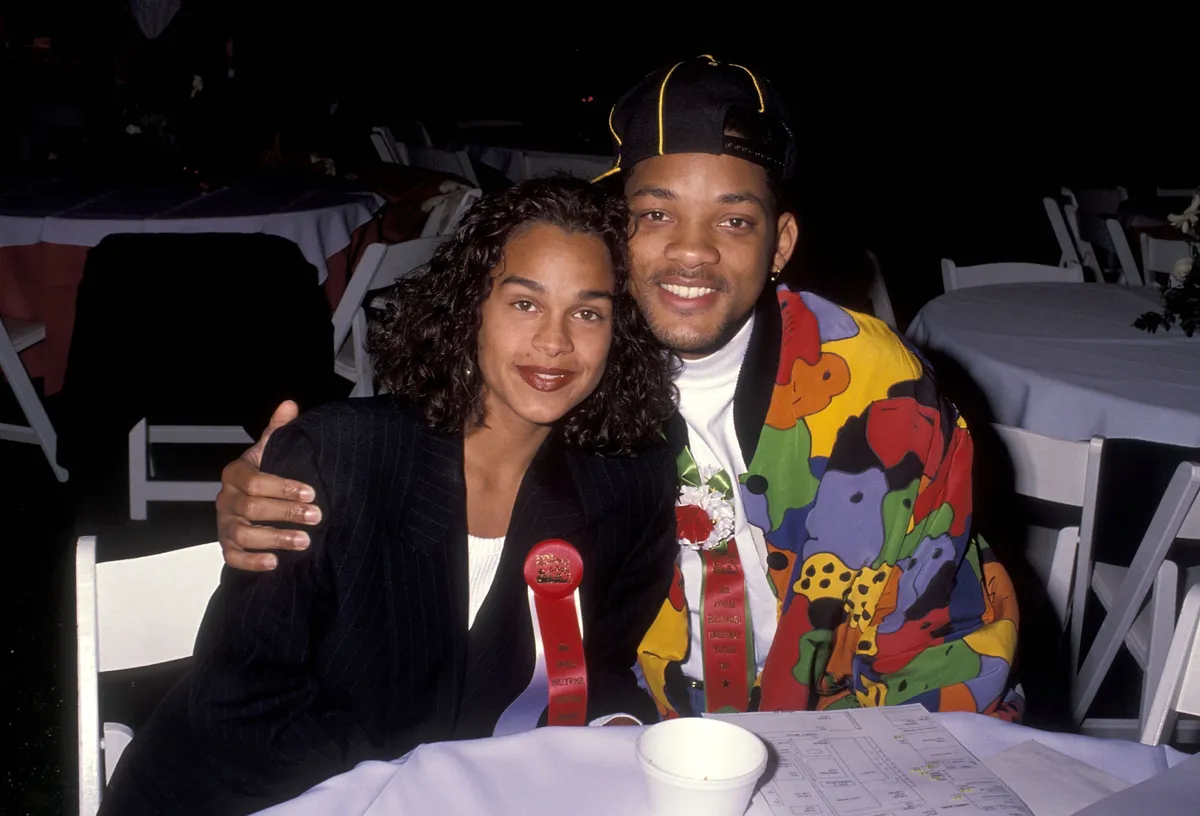 Zampino plopped a baseball cap on her jet-black curls while sporting a pair of shiny gold hoops. Her face bore light makeup with the focus on her eyes and lips.
The highlight of the post was her bright look and infectious smile, which was backed by a thoughtful caption. She informed her slew of admirers:
"The joy of the Lord is my strength!"
Will Smith and Jada Pinkett-Smith have been married for the longest time, but before they became an item, Smith was married to Zampino. He and the fashion designer have a son, Trey.
The ultimate goal is to persevere for the child's sake. 
Smith was married to Zampino in the early '90s, but their marriage ended after two years. She later met NFL alum, Terrell Fletcher. She was also with him for two years before separation.
During one of his sit-downs on "Red Table Talk" with his wife, Smith revealed his divorce from Zampino was the event that hurt him the most. 
The "The Fresh Prince of Bel-Air" icon noted that the separation was the ultimate failure of his adult life. During their divorce, the pair had been entangled in a messy custody battle. 
Smith shared that if a man was not a great husband, he would lose parental rights. He added that he was a way better father than a husband. The "Bad Boys" star touched on his childhood trauma.
The 51-year-old "Bad Boys" star touched on his childhood trauma. He said he witnessed domestic violence, which his dad meted on his mom, and which shaped most of his ideas when it came to family. The award-winning star noted he was focused on not becoming his dad. 
Smith shared that he and Zampino had both been stubborn in their marriage, wanting to make each other do what the other person wanted. While she wanted him to be the involved father, Smith generally wanted to make things work in his family. 
Last December, Zampino opened up about co-parenting with the father of her grown son. She noted that it was a "blessing," indicating that there was love and respect in their civil relationship.
The "Hollywood Exes" star shared her take on the challenges of co-parenting, noting that there are challenges, but the ultimate goal is to persevere for the child's sake.