Here's How Kate Middleton and Prince William's Kids Might Spend Their School Break
This week is the start of the UK school's break, which means students will have some holiday time to squander. Prince George and his siblings will have to find things to keep them busy too.
As schoolchildren, Prince George, 7, Princess Charlotte, 6, and Prince Louis, 3, are currently on their half-term break. Their parents Prince William, 38, and Duchess Kate, 39, will have to keep them busy.
Hopefully, the royal couple will keep their engagements to a minimum to make the most of this time. Usually, the Cambridges visit their country home in Norfolk, Anmer Hall.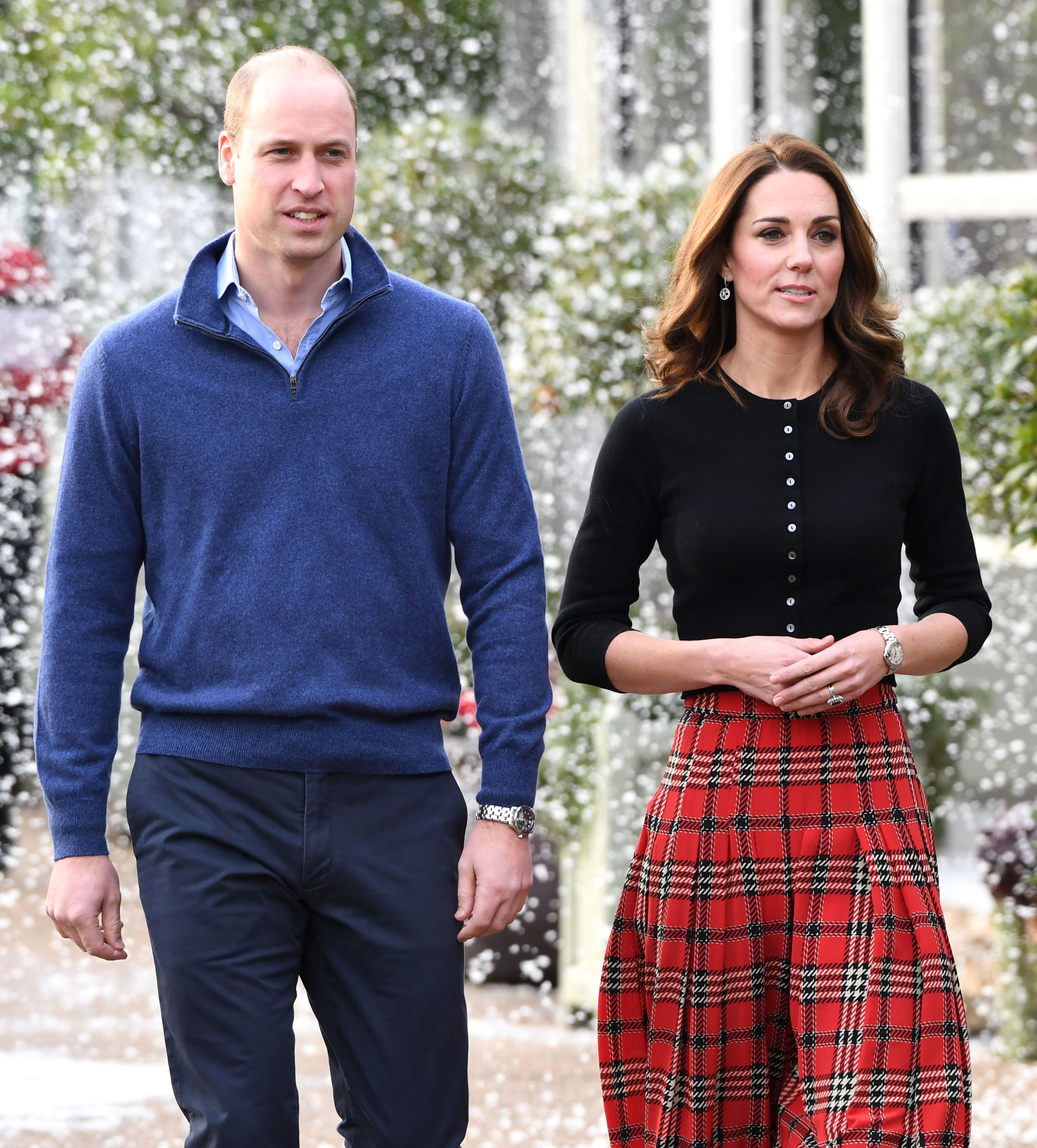 The Cambridges usually stay at their Kensington Palace home in London. The home is close to where George and Charlotte attend Thomas's Battersea School and not far from Louis' Willcocks Nursery School.
The family's lastborn child started at the nursery in April 2021. In previous interviews, Kate and William have revealed that their children spend their time doing various activities.
These include cooking, baking, and arts and crafts projects. Speaking about arts and crafts, last April, Kate showed off Louis's artistic skills when she shared several images of him painting ahead of his second birthday.
At the time, the toddler made rainbow-colored paintings supporting essential workers and National Health Service (NHS) workers. The UK children's project was to honor the workers for their efforts against COVID-19.
One of the photos showed Louis's hands colored with paint as he took part in the stay-at-home art activity. However, the siblings also enjoy being outdoors, as confirmed by Kate.
In 2020, George, Charlotte, and Louis spent time working on their riding skills.
Kate is an avid lover of the outdoors herself, having designed a "Back to Nature" garden for the Chelsea Flower Show in 2019. During February 2020's "Happy Mum, Happy Baby" podcast interview, the Duchess said:
"I'm with my family outside in the countryside and we're all filthy dirty."
The trio also enjoys doing some gardening. In June 2020, their mother revealed that they found pleasure in growing their own sunflowers, and somehow, Louis was succeeding, and George didn't like that.  
If the family doesn't end up going to Anmer Hall, they might take domestic getaways like when they previously went to the Lake District or the Isles of Scilly. In 2019, Kate said her children loved Lake District.
In March 2021, The Observer noted how the siblings had followed their great-grandmother, the Queen's hobby of riding horses. In 2020, they spent time working on their riding skills.
George and Charlotte have since become "avid riders," and this might be one of the activities that they'll get immersed in. For parents who need ideas on activities to keep children busy, here's a link.