Bindi Irwin Feels All the Love in the World in New Photos with Daughter Grace and the Rest of the Family
Bindi Irwin, the daughter of the late legendary Aussie zookeeper and wildlife expert Steve "The Crocodile Hunter" Irwin, shared a heartwarming picture of her baby daughter at a family event.
On just this past Monday, Bindi Irwin posted another lovely Irwin family picture, with her baby daughter Grace Warrior, brother Robert Irwin and mother Terri Irwin in the first, all smiling wide while Grace takes a nap.
In the second picture, she gracefully leans onto her husband's shoulder with Grace in her arms, smiling ear to ear and showing that her daughter is comfortably continuing her nap all the way through.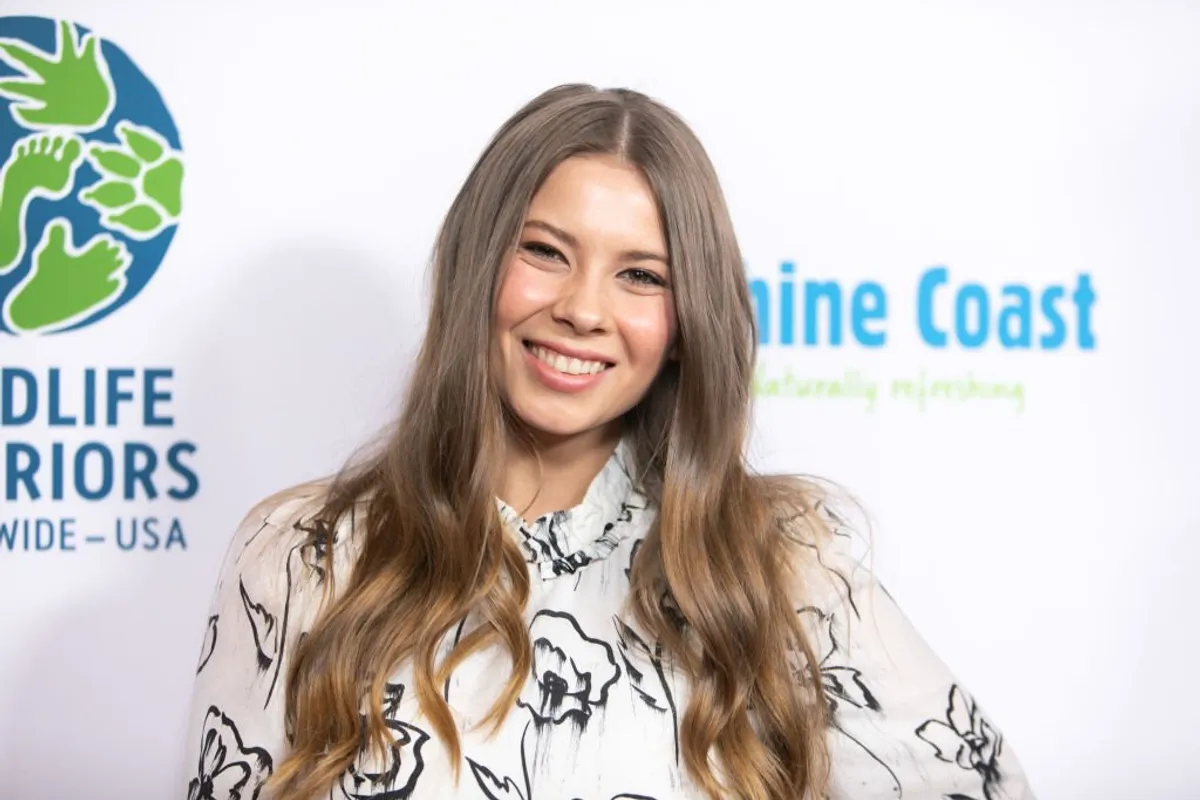 Since Grace's birth in March Bindi kept a well documented baby journey so far, updating her online followers on all the stepping stones whether it be her first family gathering or her first introduction to a koala. Bindi said:
"Grace Warrior's first koala encounter. She was fascinated and so was Milo our darling koala! Too cute. 🐨"
Her proud and happy father Chandler Powell, the 24-year-old ex-wakeboarder from the USA shared the same photo on his Instagram, mentioning that the moment had lots of smiles and the best giggles.
A few days before this beautiful family event, Bindi Irwin publicly declared her love for her husband Chandler Powell once more, getting over 100,000 likes from her almost 5 million followers.
[Bindi Irwin] uses her documenting skills acquired from family to shower her online followers with cute posts, either of Grace or animals.
And just over a week before that, Bindi, Chandler, and baby Grace were attending Grace's first-ever family dinner with the Irwins, and taking her for a stroll down some fantastic looking green garden along a footpath. 
As per her documenting nature, she announced the birth of her daughter on March 26, just the day after their first wedding anniversary. She excitedly captioned her Instagram post and said:
"March 25, 2021. Celebrating the two loves of my life. Happy first wedding anniversary to my sweetheart husband and day of birth to our beautiful daughter. ❤️"
Since then, Bindi consistently updates her Instagram account with Grace's pictures, sprinkling with animal pictures from their zoo wildlife hospital as if she wants the cuteness levels to go through the roof.
Aside from her motherly duties, she looks to be well aware of the Irwin family legacy she's carrying with her, especially from her late father Steve "The Crocodile Hunter" Irwin and his always-smiling activism.
The documenting nature she has with Grace apparently comes from the family business her mom and dad started and passed down to her and her brother, along with their love of nature and all forms of its beauty.
The family considered Chandler Powell as one of them quite fast. So fast, in fact, that he joined them on their Discovery+ TV series and managed to redecorate the nursery with Robert Irwin and leaving Bindi speechless. 
There is no doubt that Grace will pick up on that need for action and love of nature, considering her family history of it on both sides. It is great to know that the late Steve Irwin's legacy will live on.