Bindi Irwin's Husband Chandler Powell Proudly Shares a New Snap of His Little Girl Grace
Bindi Irwin's baby, Grace Warrior, is growing by leaps and bounds. The zookeeper's husband, Chandler Powell, shared a picture of the little girl cradled affectionately in his arms.
As he showed her off in a new Instagram post, Bindi Irwin's husband, Chandler Powell, couldn't be more proud of their two-month-old daughter, Grace Warrior. The young dad described his bond with the little bundle of joy, saying:
"My Buddy."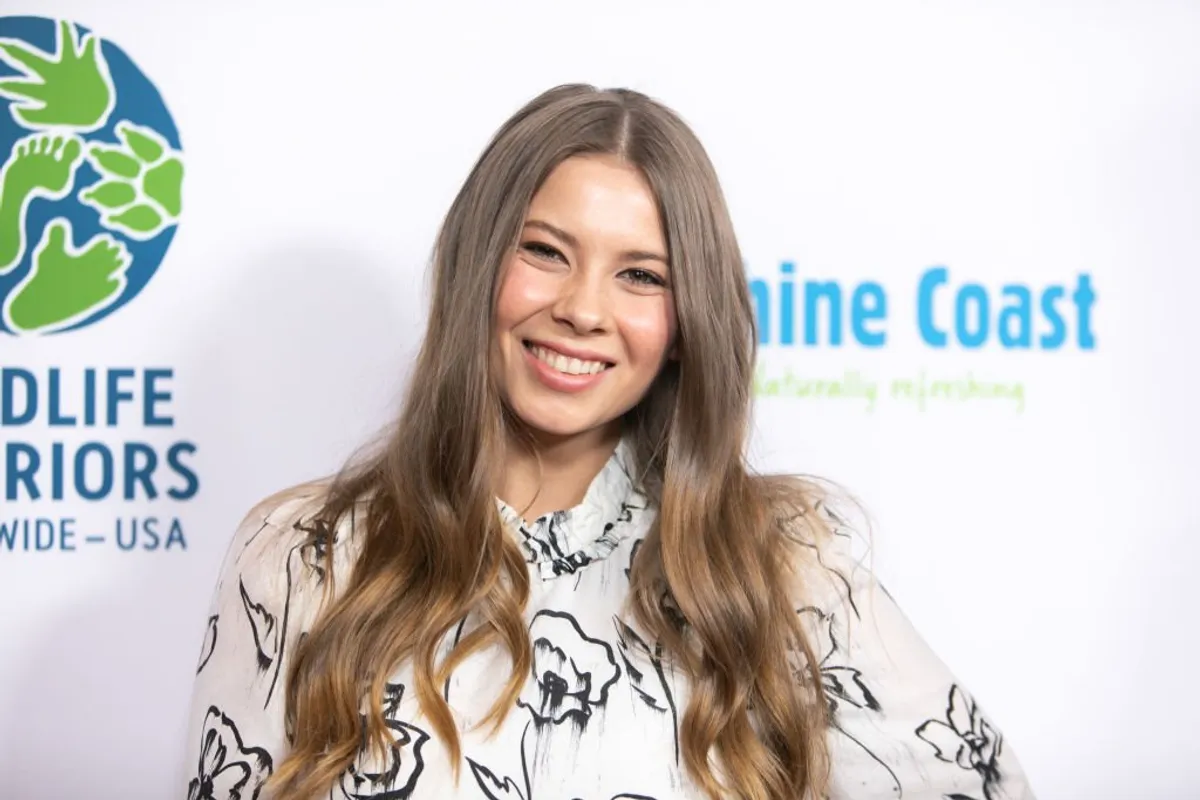 The photo showed the wildlife conservationist rocking a broad smile while cradling his precious little girl close to his face. The father-daughter pair looked adorable together in their conservation-friendly outfits. The post attracted a sweet remark from Irwin, who quipped:
"All the cuteness. My sweet family."
Following the post, fans of the Australian zookeepers could hardly contain their excitement as they gushed about the baby's cuteness. Most pointed out how much the little girl looked like her mom.
Irwin and Powell have not held back from showing off their daughter on social media since her arrival in March. In honor of her 2-month milestone, the happy parents shared photos of the baby rocking a grey-colored outfit and a pink headband.
The parents were determined to acclimatize their baby girl to life as a wildlife warrior.
Irwin described the babe as the happiest little light in the world. She also disclosed that the outfit, which sported a cute koala, supported conservation. Powell reiterated his wife's remarks, adding how much they loved the little girl.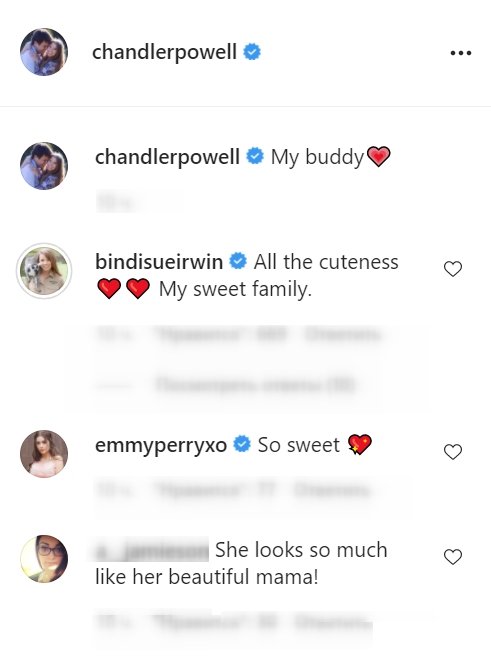 Another shot showed the couple posing in their Wildlife Warrior uniforms in their Australian Zoo as they introduced Grace to a koala. While Irwin carried Grace, Powell held a koala in front of his little princess.
For her one-month milestone, the lovebirds shared a picture of their daughter, clad in a mini Australian Zoo uniform as she lay on a colorful quilt surrounded by a group of tortoises.
While the parents were determined to acclimatize their baby girl to life as a wildlife warrior, they also made time to enjoy family hangouts.
In a previous post, the couple gave fans a glimpse into their first family dinner with Grace. The shot featured Irwin leaning onto her husband's shoulder affectionately as he pushed their baby in a stroller.
The proud parents are among a handful of celebrities who welcomed new additions amid the coronavirus pandemic. In December, Brittany Bell and Nick Cannon welcomed their second child.
Other celebrity pairs who became parents during the pandemic include Josh Brolin and Kathryn Boyd, David Henrie and Maria Cahill, Taylor and Natalie Hanson, Max Schneider and Emily Cannon, and Katie Lowes and Adam Shapiro, among others.