Check Out Boris Kodjoe's Shoulder Tattoo Depicting Adinkra Symbols
Actor Boris Kodjoe has a new ink on his shoulder and shared an image showing a close view of the incredible work of art with his fans on Instagram. 
Many celebrities and ordinary people love inking their bodies with beautiful tattoos. Most times, these tattoos have deep meanings and tell stories about their life or personalities. 
Actor Boris Kodjoe is one of such people and recently inked a new tattoo on his shoulder. The tattoo features a black star at its center and multiple faces and eyes surrounding it.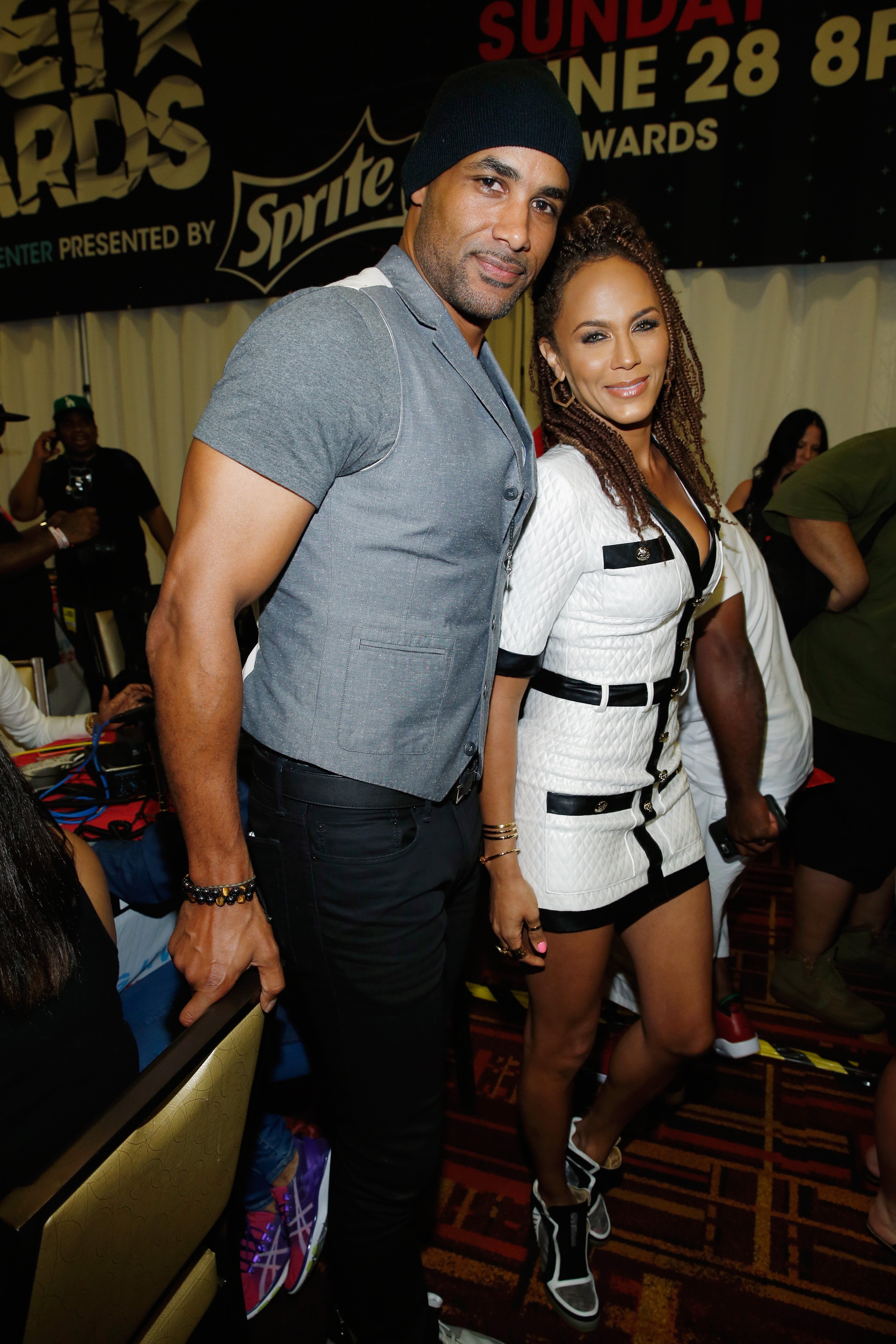 The tattoo has an ancient African vibe to it, with the faces on it resembling those from ancestral deities of centuries past. Kodjoe tagged Poncho the Artist and Laolu to the post, which shows they were the men behind his tattoo. 
In his caption to the post, he did his best to explain the meaning behind the tattoo, which he named "Sesa Wa Suban." He wrote: 
"Growth of character after personal reflection and transformation, guided by ancestry and protected by God. #Adinkra 🇬🇭💪🏾🙏🏾❤️ #LetsGo." 
Many people loved Kodjoes' tattoo, including his wife, Nicole Ari Parker, who commented on the post with multiple black heart emojis. 
Kodjoe and Parker are Hollywood stars who met on the set of the television drama series "Soul Food."
One of his fans explained the meaning behind the tattoo and said it means "Change Your Behavior." The fan further said the tattoo was one of the most wrongly translated Adinkra symbols often seen.
Boris and Parker have been married since 2005 and share two children, daughter Sophie Kodjoe, who they welcomed in 2005, and son Nicolas Kodjoe, born in 2006. 
In May last year, the couple celebrated their 15th wedding anniversary and marked the milestone with a surprise private beachside anniversary celebration amid the COVID-19 pandemic. 
Kodjoe and Parker are Hollywood stars who met on the set of the television drama series "Soul Food." The beautiful couple has starred in many more television shows. 
They also co-hosted the Fox Network show "The Boris and Nicole Show," which marked the first time a married couple would host a daytime talk show. 
In a 2015 chat with Politico Pro, they talked about the show and revealed they wanted to stay authentic and be themselves while hosting it. Last December, Kodjoe and Parker also spoke to HollywoodLife about their respective shows, "Station 19" and "Chicago P.D." 
They also talked about how their family adapted to the COVID-19 pandemic and said they stayed close to each other and had real conversations with their kids.