Boris Kodjoe's Wife Nicole Shares a Photo from Their Date at the Art Institute of Chicago
Hollywood couple Boris Kodjoe and Nicole Ari Parker looked lovely in a new photo posted on social media during their date at the Art Institute of Chicago.
"Soul Food" couple Boris Kodjoe and Nicole Ari Parker had significant romantic content on Instagram as always after Parker posted a photo of the two during their date at the Art Institute of Chicago. 
The couple posed outdoors in the snapshot with their facemasks in place. Parker opted for a black facemask with her brown hair fanning both sides of her face.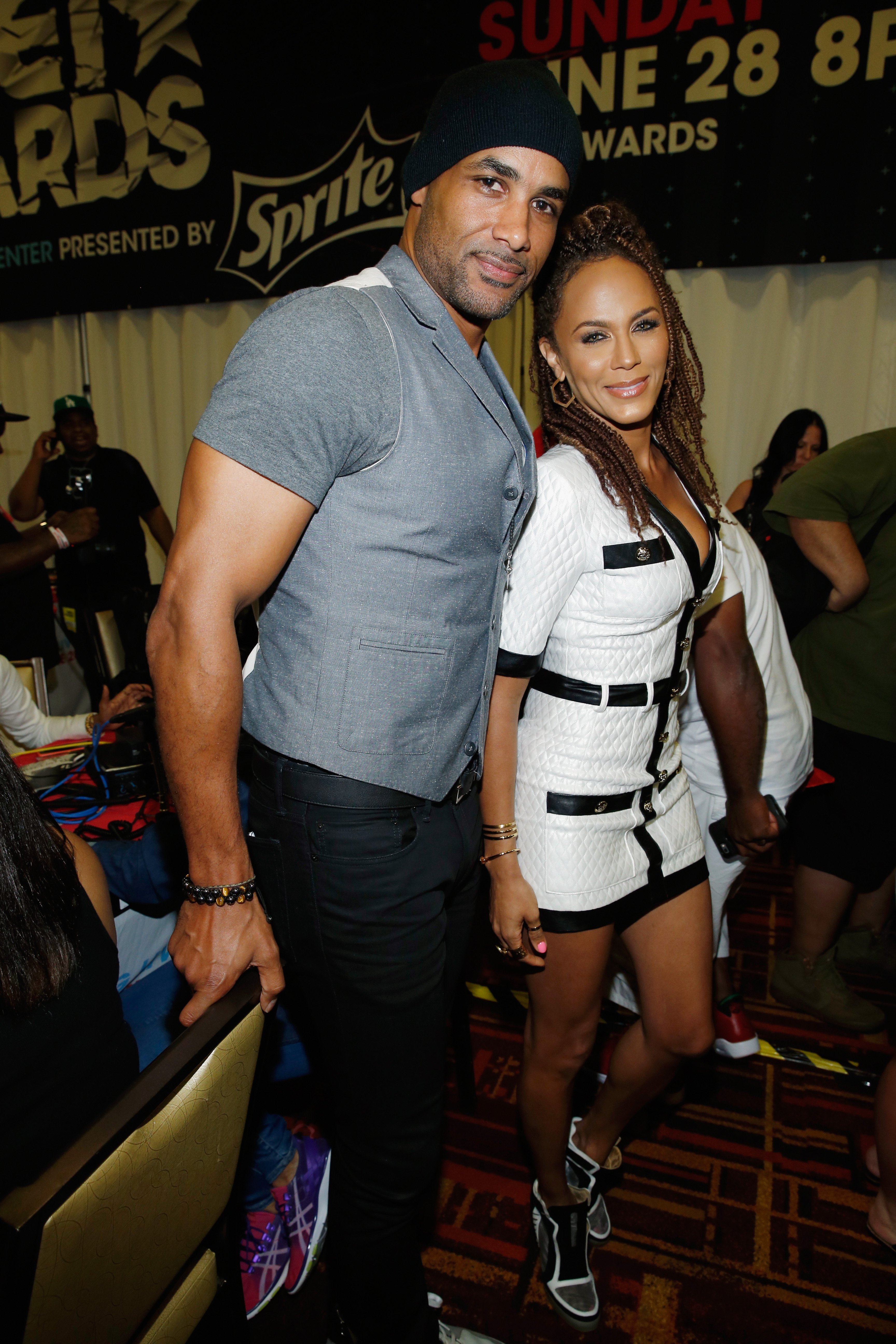 She rocked a protective outfit with her black leather jacket peeping from a part of the photo. Kodjoe stood on the far end in a grey muffler, his white face masks, and protective clothes. 
The duo posed for the camera with some colorful murals acting as a backdrop. Although it was hard to tell their expressions, the couple looked radiant. Parker captioned:
"That time we had a date ❤️ to see The @BisaButler Portraits at The ART INSTITUTE of CHICAGO..."
Parker and Kodjoe are one of the finest spotlight couples, and in the many years that they have been together, their marriage has prospered through hitches and little drama. 
She noted that she missed Kodjoe being her boyfriend.
Once in an interview, the star actors shared snippets on how they keep it going. Parker said that the first key to staying happy with one's partner was good grooming.
She also explained that it was highly essential to take care of oneself. She relayed that it was not only about the physical aspects but also about one's mental health. 
The "Brown Sugar" actress believes that being emotionally sound was part of one's relationship staying on the right track. She explained that this has to do with projecting one's emotions, whether anger, excitement, or sadness, on the significant other.  
While the couple might seem to have the ultimate manual to keep a marriage working, they have had some tumultuous times, one of which made it to TV.
During their chat with Chris Spencer, Parker did not shy away from sharing some of her grievances toward where their marriage was headed at the time. She mentioned that Kodjoe was not as romantic. 
She noted that she missed Kodjoe being her boyfriend and having that single life where one got random texts, kisses, and spontaneous romantic gestures. 
Although Parker's spouse did not react to her words, he sure took note. Last year, they splendidly celebrated their 15th anniversary. Kodjoe took their romance to a new height despite the COVID-19 pandemic.
While many social events were put on hold, Kodjoe found a creative way to celebrate their love. He organized a surprising couple date out on the beach and had a folklorist provide entertainment.