Erica Stoll and Rory McIlroy Are Now Proud Parents of an Only Daughter — Get to Know Their Family
Former world No. 1 golfer Rory Mcllroy is a proud husband to Erica Stoll and a doting dad to the couple's nine-month-old daughter. Take a look at his beautiful family.
Erica Stoll and Rory Mcllroy are proud parents to their nine-month-old daughter, and if anything, the professional golfer has enjoyed every bit of fatherhood.
From his first meeting with Stoll to their engagement and lavish wedding, here is a look into Mcllroy's family life with his wife and kid.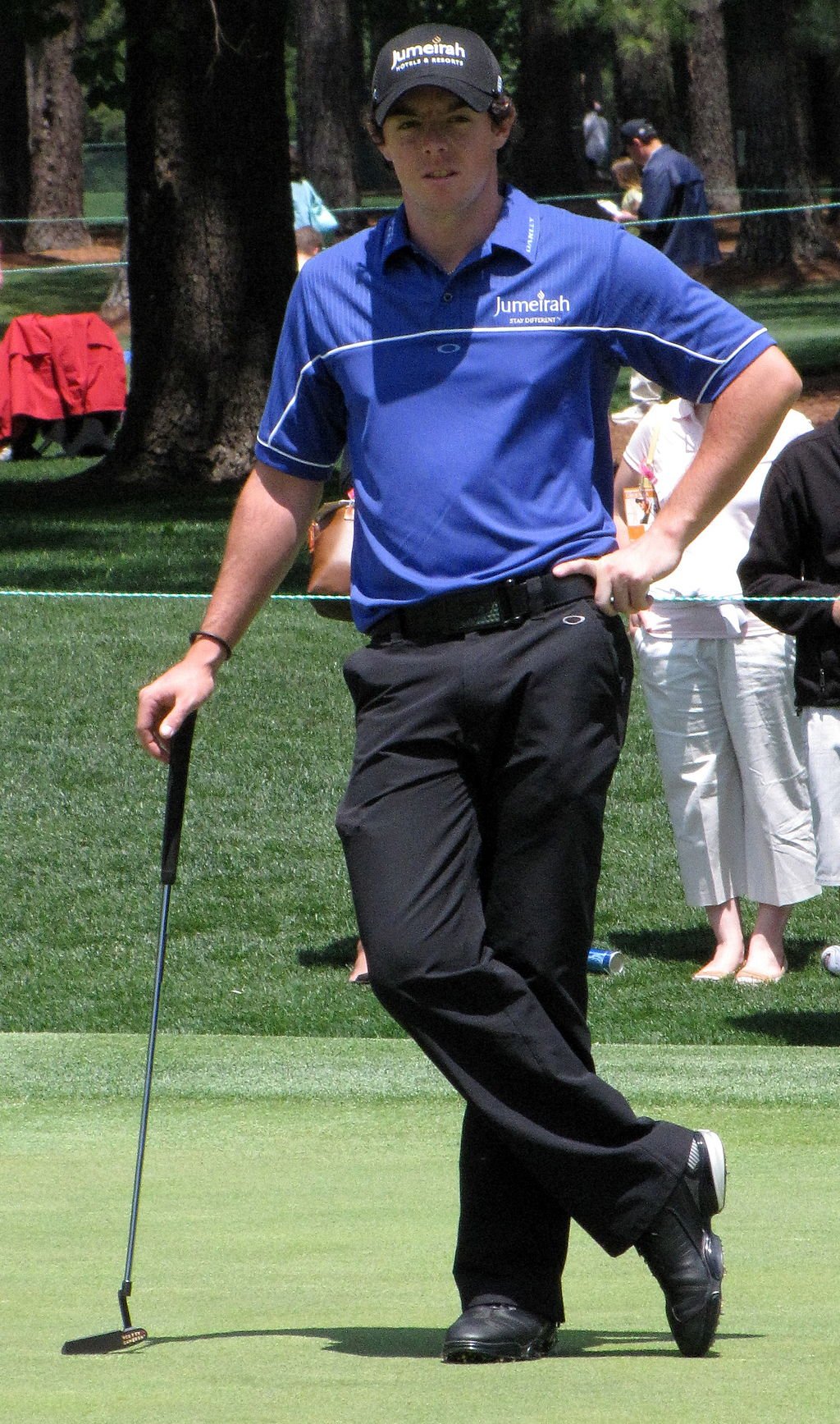 HOW THEY MET 
Stoll, a New York native, met Mcllroy while working for PGA. The pair actually set eyes on each other in September 2012 in an incident that has now become widely known.
Mcllroy overslept after missing his alarm on the day of his singles match against United States Keegan Bradley at the 2012 Ryder Cup.
Stoll and Maggie Budzar, who were serving as transport officials for the event, noticed that Mcllroy, whose tee time was set for 11:25 a.m., was nowhere to be found by mid-morning.
The pair eventually put a call through to European Tour officials, who intervened in the situation and provided Mcllroy with a police escort to the course.
In September 2020, Mcllroy took to social media, announcing the birth of their daughter Poppy Kennedy McIlroy.
Not only did Mcllroy make his tee time, but he also went on to defeat Bradley, helping Europe win the much-coveted Ryder Cup.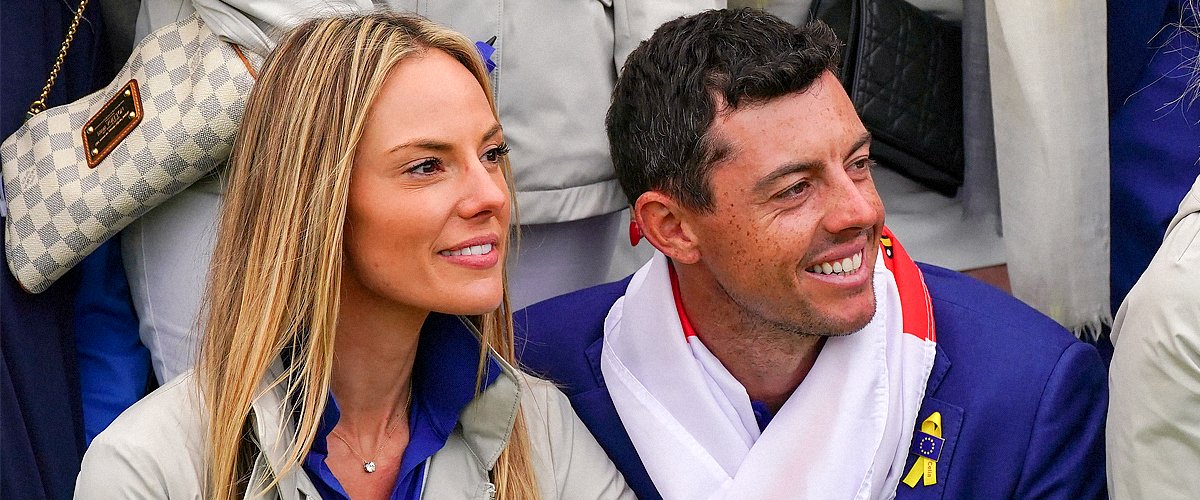 THEIR LOVE BEGINS
Following their first meeting, Mcllroy and Stoll forged a friendship that would last for years. At the time, the pro golfer was dating former tennis player Caroline Wozniacki.
Mcllroy and Wozniacki started dating in 2011 after meeting at a boxing match. In 2013, the pair got engaged and shared the exciting news with fans on New Year's Eve.
However, only a few months later, Mcllroy and Wozniacki broke things off. This was shortly after the couple sent out their wedding invites.
Though it remains uncertain when their romance started, Mcllroy is believed to have started dating Stoll shortly after calling off his engagement to Wozniacki.
The pair was reportedly first seen together in public in April 2015. Two months later, they made another appearance at the Royal County Down.
It took Mcllroy only a few months to know Stoll was the woman he wanted to spend the rest of his life with. By December 2015, the couple was reported to be engaged.
Stoll and Mcllroy stayed engaged for over a year, during which the golfer did not stop gushing about his beautiful new fiancée publicly.
In January 2017, Mcllroy explained that what he loved most about his relationship with Stoll is that they were friends before anything romantic happened between them.
The pro golfer continued, noting that he loved the sense of normalcy she brought into his life and how he could talk to her about anything when their relationship was purely platonic.
Mcllroy also added that he was grateful to have someone who looked at him with zero judgment. He explained that for someone as famous as he is, it is a rare gift to find.
LAVISH YET INTIMATE WEDDING
After about sixteen months of being engaged, Mcllroy and Stoll tied the knot in a secret ceremony at Ashford Castle in Cong, County Mayo, Ireland.
The castle is a medieval building from the 13th century. It was, however, converted to a five-star luxury resort to align with modern time.
For Stoll and Mcllroy's big day, the castle was shut down after the last batch of wedding guests arrived. The event, which lasted four days, was supervised by Brian Murphy, the pro golfer's chief security officer.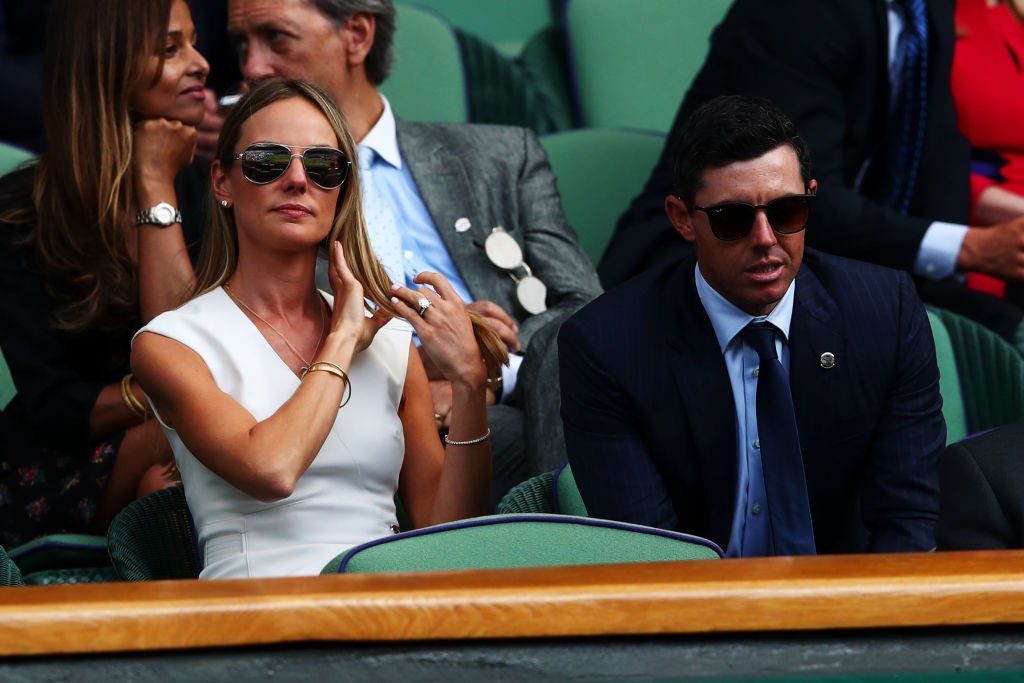 The happy couple was joined by several popular figures, including Niall Horan, Jamie Dornan, Sergio Garcia, Shane Lowry, and popular English player Ryan Giggs. 
Music legend Stevie Wonder was said to have performed at the event with the support of an orchestra. Ed Sheeran also entertained guests in post-wedding celebrations that continued the next day.
Mcllroy and Stoll reportedly spent their first evening together as a married couple in a suite that was priced £3,000 per night at the time.
PARENTHOOD
Like other parts of his life, Mcllroy kept his wife's pregnancy away from the public, but in the summer of 2020, news got out that the couple was expecting their first child.
In September 2020, Mcllroy took to social media, announcing the birth of their daughter Poppy Kennedy McIlroy, who was born on August 31, 2020.
As with all new parents, Poppy's arrival changed Mcllroy and Stoll's life, with the golfer admitting only a few weeks after his daughter's birth that becoming a dad put him in the right frame of mind.
No doubt, Mcllroy and Stoll will continue to dote on Poppy in years to come. The little one is simply blessed to have such loving parents.