Gabby Sidibe's Fiancé Brandon Frankel Shares a Snap of Them Together & Reveals How They Met
Gabby Sidibe's leading man, Brandon Frankel, flaunts a mirror selfie of him and his boo in a closet to answer a fan's question on how they met.
"Precious" actress Gabby Sidibe is a constant feature on her fiancé's Instagram page. Her lover, Brandon Frankel, a marketing and branding expert, does not mind showing off their fairytale life online.
If it is not a photo of his fianceé looking pretty or goofing around, fans can be sure to see a cozy couple post via his social media page.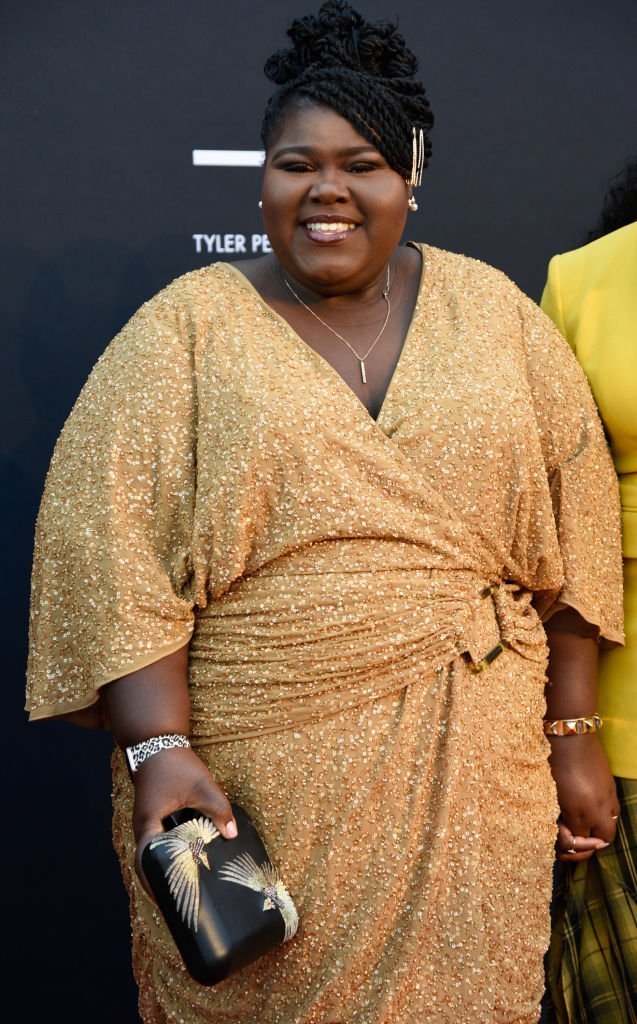 This often comes with sweet backup messages. In all, these two have established that they are committed to being together and do not need anybody's approval.
A few hours ago, Frankel decided to play a fun game with his followers. He opened the floor for questions he promised would get answers, especially if they were reasonable. Thus, one person asked:
"How did you meet your fiancé?"
Frankel answered the question with a snap—after all, pictures do speak a thousand words. The shared image featured the lovers standing closely in a closet while they took a mirror selfie.
Growing up was not very easy for Sidibe; she was raised in Brooklyn by a Southern mom and an African dad who practiced polygamy.
Sidibe dressed in a black sizzling mini-length long sleeve dress with shimmery body patterns. The outfit revealed her curves as it clung tightly to her body.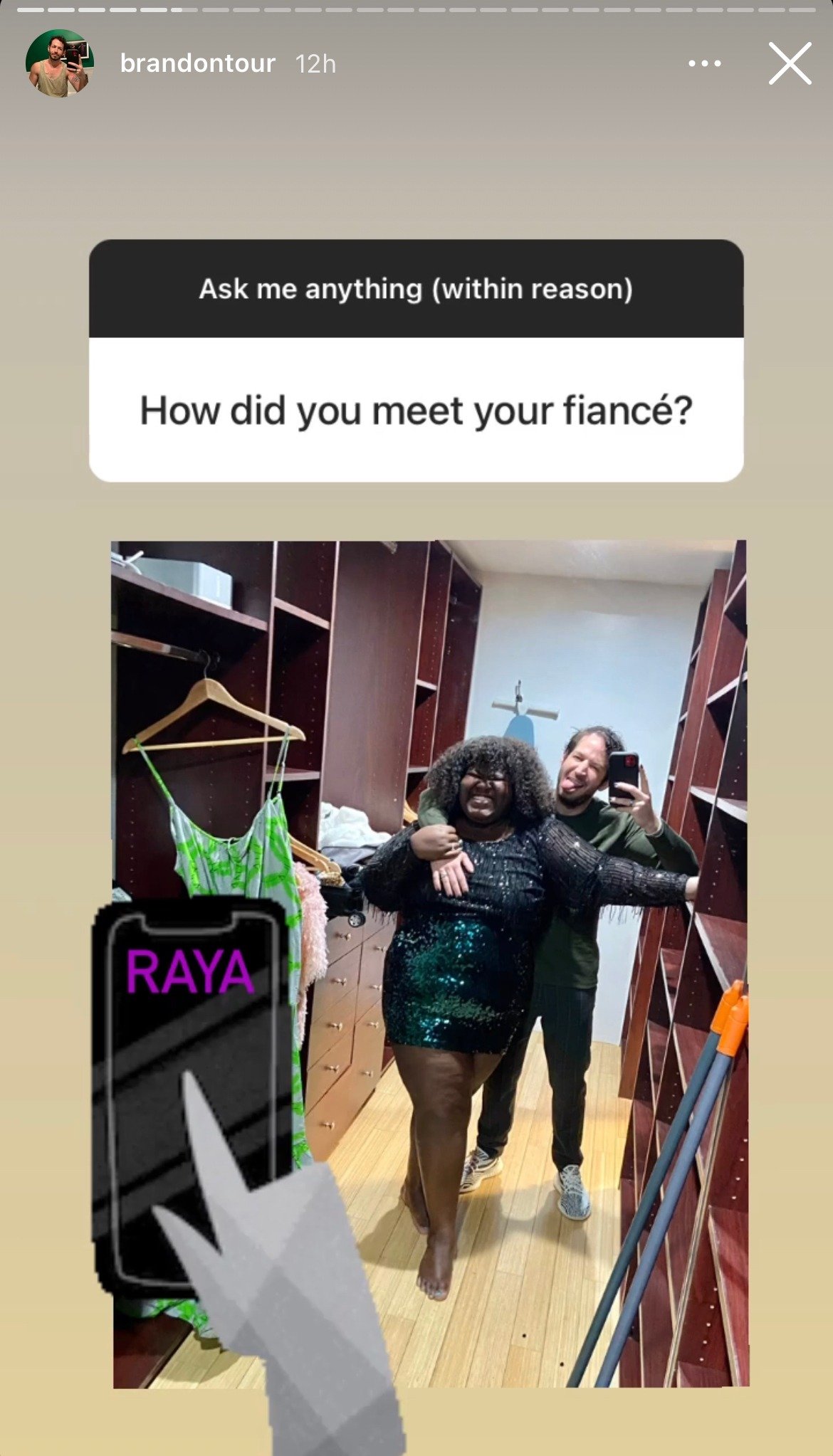 Sidibe had no shoes on, and her signature bouncy curls fringed her cheerful-looking face. Frankel, who had the camera in one hand, and the other hand on her chest, wore a goofy expression on his face.
He sported nice kicks, neatly tailored pants, and a round-neck sweatshirt with long sleeves. The word "RAYA," which is Hebrew for "friend" was pasted on the shared shot in response to the fan's question. 
These adorable lovers have been together since 2019. After dating for over one year, amid PDA, special and memorable hangouts, and dates, they proceeded to the full-time commitment—getting engaged.
In November, the actress announced the big news - she was going to be Frankel's wife after he popped the question. She proudly showed off the rock on her finger and maintained they are meant to be.
Sidibe gushed over her lover while explaining to her fans that people who see them together always feel they have walked down the aisle already—owing to how sweet they appear in public.
The "Precious" star found this precious thing called her relationship with Frankel after she vowed not to care for any man. Thankfully, her fiancé's awesomeness made her reconsider the decision, and the experience has been golden!
Growing up was not very easy for Sidibe; she was raised in Brooklyn by a Southern mom and an African dad who practiced polygamy.
She struggled to achieve her dream of becoming a movie star, and at age 24, she landed the lead role in Lee Daniel's "Precious," which earned her an Oscar nomination.