Gabby Sidibe Strikes a Pose in a Blue & White Dress in a New Video
Gabby Sidibe shows off her girl power as she confidently lifts her leg while striking a pose rocking a blue and white print mini dress in a new clip shared by her fiancé.
Hollywood actress Gabby Sidibe has never been afraid to pursue her dream; she has improved in her craft over the years and made a name for herself.
Following her feature on "Empire," where she brought her character to life with her impressive acting skills, Sidibe has gained thousands of fans online and offline.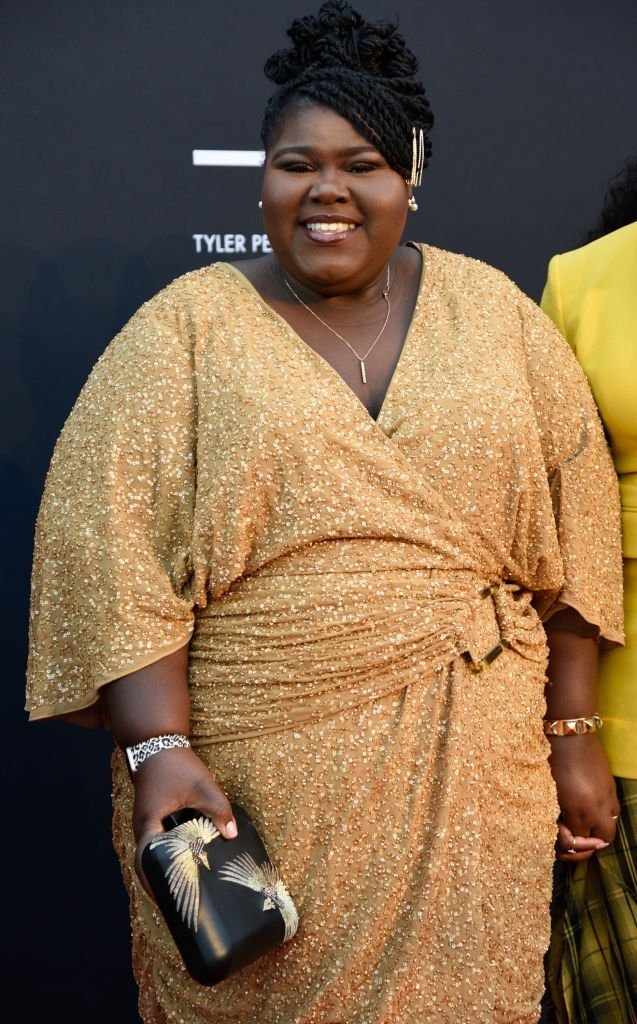 Apart from a successful acting career, the "Empire" star is also blessed with a loving fiancé who often shows her off via his Instagram page. Two days ago, Brandon Frankel, a branding and marketing expert, flaunted a clip of his lover playfully resting on top of a staircase. 
The Hollywood celebrity was dressed in a free mini blue and white print dress with no sleeves. It wasn't easy to see if she had any makeup on, but her hair was styled and held to the back.
Sidibe stretched one of her legs in an upward position in a pose and planted a cheerful look on her face. The staircase was designed in a burst of colors that read "FOLLOW YOUR DREAMS."
Frankel's shared post came with a string of emojis that portrayed his support for his lover. He also added a few words of advice similar to the words that peered boldly through the post.
Apart from her acting career, she is set to direct her first movie with Gamechanger Films.
Both Sidibe and her prince charming have been an item since 2019. A year after news of their relationship broke out, the pair followed it up with an engagement.
In November, Sidibe announced she is ready to become Mrs. Frankel after he popped the "Will you marry me?" question. With her post, she shared her excitement and complimented his personality.
While the pair may soon have a wedding to plan, the actress has continued to work on padding her resume. Apart from her acting career, she is set to direct her first movie with Gamechanger Films.
The film is a psychological thriller titled "Pale Horse," which will resume production this fall. The producer has commended her skills, while Sidibe has been vocal about how pleased she feels working on the mind-blowing project.
Everything appears to be falling in place for the celebrity who once suffered from bulimia - an eating disorder - and depression. 
She admitted that the bulimia, an eating disorder, helped with her emotional state at the time, but it could not be controlled. Eventually, she fought her demons and has her positive energy and confidence to thank for that.
Now, she is enjoying a sweet romance with Mr. Right, and even after she pledged not to take care of any man, Sidibe finds herself having the time of her life and not worrying with Frankel on board.