Rihanna Flaunts Her Bikini Body Modeling Orange Lingerie from Her Own Savage X Fenty Collection
Rihanna recently showcased her summer body in a photoshoot that saw her modeling a set of orange lingerie from her Savage X Fenty Collection.
Rihanna quickened many pulses recently when she took to her personal Instagram page with stunning shots of herself modeling a swimsuit set from her Savage X Fenty Collection.
The fashion mogul shared three different pictures, all of which saw her striking different poses that showcased all angles of the two-piece swimsuit she was wearing.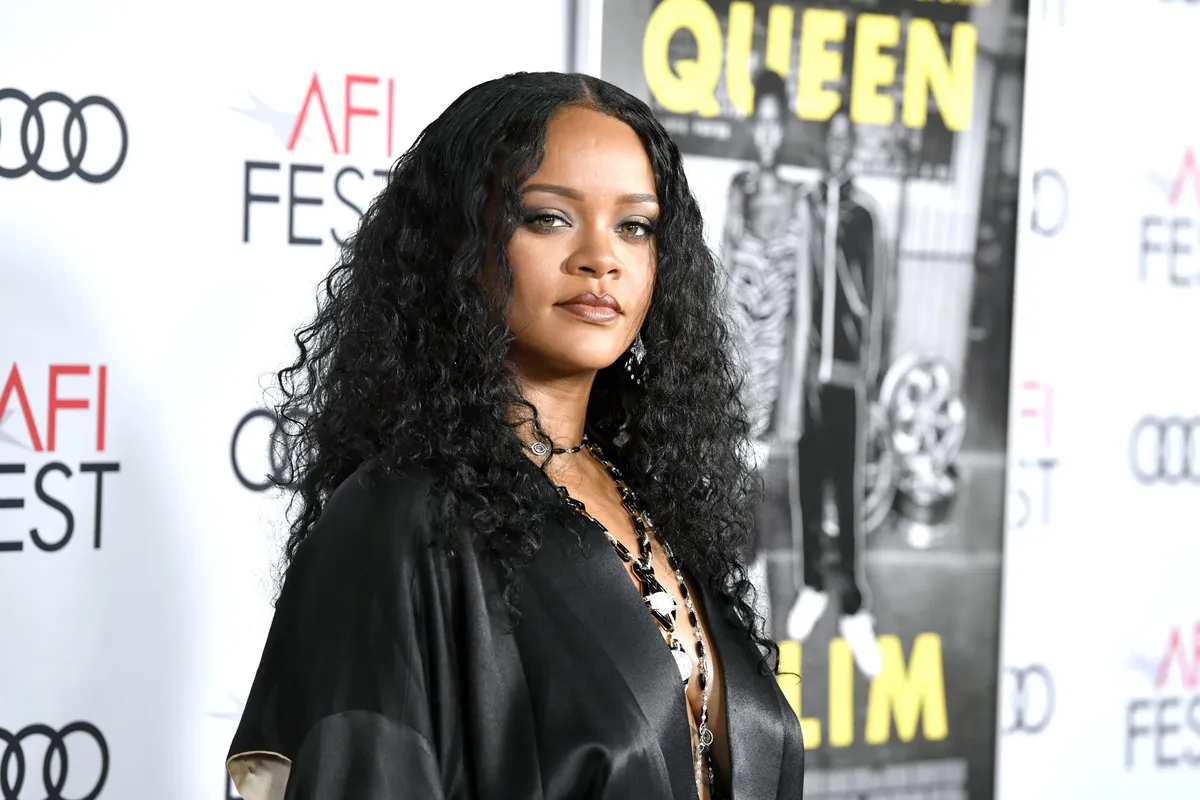 Everything in the shot screamed perfection, from her sheer lingerie and flawless makeup to her fabulous heels and exquisite body jewelry.
The images, which have attracted more than 5 million likes on Instagram, came attached with a statement in which she admitted she could not come up with a suitable caption after three minutes of thinking. 
On the other hand, her fans had a lot to say about the orange set shoot. One tagged her "A GODDESS!!" while another explained to her that she could not think of a caption simply because her own beauty knocked her speechless.
The pair were longtime friends before their relationship blossomed.
The past couple of weeks have seen Rihanna regale her fans with mouthwatering photos of herself. Back in May, she shared a shot that captured her posing in a near sheer knitted mini dress while doused in the Fenty skin body oil.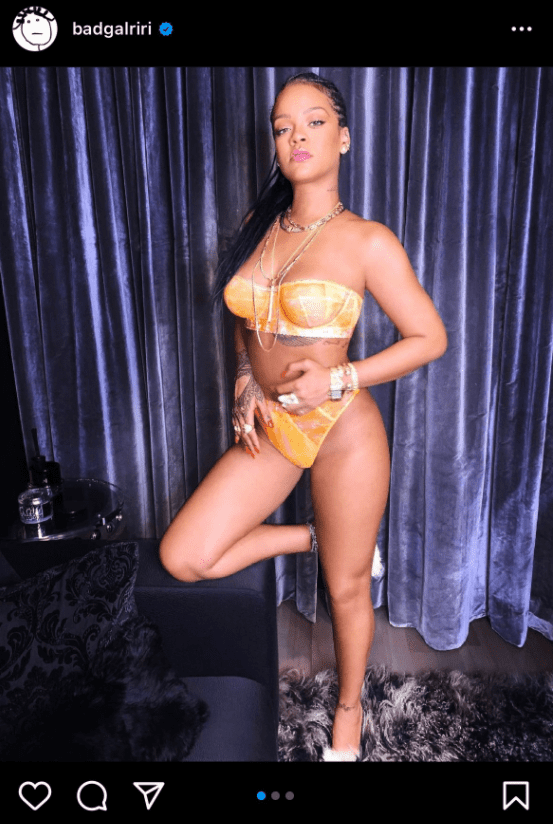 She literally glowed in the post, which is exactly what the fashion diva said it does. More recently, she posted an image that featured her dressed in nothing but a pair of purple briefs while she held a blurred copy of a Playboy magazine against her bare chest.
The post attracted more than 4 million likes from her followers. Her new beau A$AP Rocky wasn't among those who liked the shot, but that's hardly shocking since both parties have chosen to keep their relationship strictly off social media. 
Still, the rapper has not been shy about revealing the depth of his feelings for the Barbados singer. In a GQ interview, he tagged her the love of his life among many other endearments he used.
The pair were longtime friends before their relationship blossomed. It can be traced back to some months before the end of 2020 but it was not confirmed until December of the same year.
Rocky also revealed during the interview that Rihanna is the inspiration behind his new music. She reportedly offered her input while he worked on it, and it was just what he needed. Fans hope their relationship goes the distance.