Anderson Cooper Celebrates Close Friend Andy Cohen's 53rd Birthday with a Touching Tribute
American broadcast journalist Anderson Hays Cooper honors his close friend Andy Cohen's with a heart-warming tribute to celebrate his 53rd Birthday.
Anderson Cooper, American broadcast journalist, and political commentator celebrated his best friend, Andy Cohen's 53rd Birthday with a snapshot he shared on his Instagram page alongside a stirring message.
The snapshot featured Cooper and his radio and TV talk show host BFF Cohen in a monochrome effect photo. While Cohen wore a simple t-shirt that had Atlas social club written on it on his right chest, Cooper rocked a checked button-up t-shirt.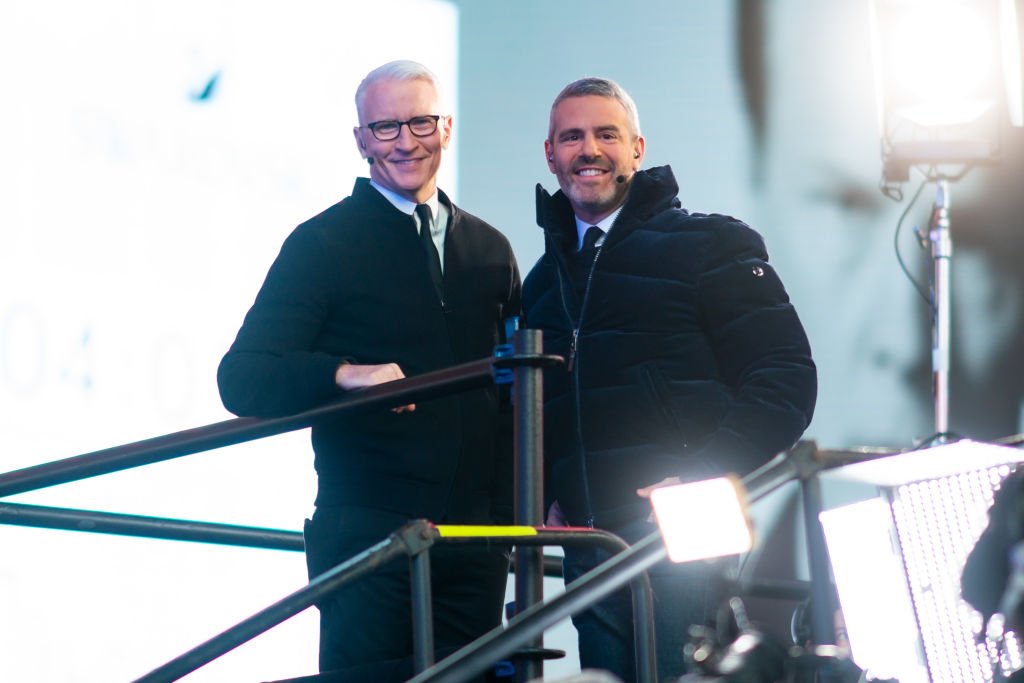 The two friends smiled at the camera while Cooper kept one arm around his good friend's shoulder as they posed for the snap. With the photo shared, the broadcast journalist added a nice note. Praising his friend, he wrote in the caption:  
"So proud of all you've done, the person you are, and the dad you've become!."
This post got lots of fans and well-wishers appreciating their friendship and closeness. While some wished Cohen a happy birthday, the celebrant himself replied in the comment with, "Thanks my Gemini Brother. Right back at YOU tomorrow !"
Back in March, Cohen addressed the rumors of a possible reality show.
The duo who are most known for their hit New Year's Eve special, have been good friends for quite a while. The pair have shared a lot of excellent times, enjoyed tours, hangouts, and even became dads at almost the same time.
They first met in the early 90s via a mutual friend who had set up a blind date. In an interview, Cooper revealed that Cohen had broken his cardinal rule, which is being asked about one's mother within the first minute of a conversation.

Although their date didn't work out, they were able to secure a close friendship over the years. The two have shared treasurable memories together, helping through ups and downs, and even supported each other professionally.
In February 2019, Cohen welcomed his first child Benjamin through surrogacy, and the following year Cooper also announced the birth of his son Wyatt via surrogacy. Cohen once revealed that he wished for their sons to be best friends like them.
Back in March, Cohen addressed the rumors of a possible reality show. For a while, there has been news circulating that the friends would star in a reality show that will look into their lives as new dads.
Speaking to ET Online, Cohen opined that the world doesn't need a show that gives a closer view of their personal lives. The TV host clearly stated that the speculations were not true.