Al Roker, His Wife & Kids Pose in One Last Family Photo with His Single Daughter before Her Wedding
Weather expert Al Roker and his loved ones were picture-perfect in a family photo he posted on social media, showing their last family photo before his daughter, Courtney, walks down the aisle.
"Today" star Al Roker and his family posed for a historical photo which he shared to Instagram and noted that it was his family's last photo with his daughter Courtney as a single lady. 
The family of five glowed with happiness as they shared a sweet embrace while presenting warm smiles to the camera. The famous patriarch rocked a navy blue suit on his shirt and slacks outfit.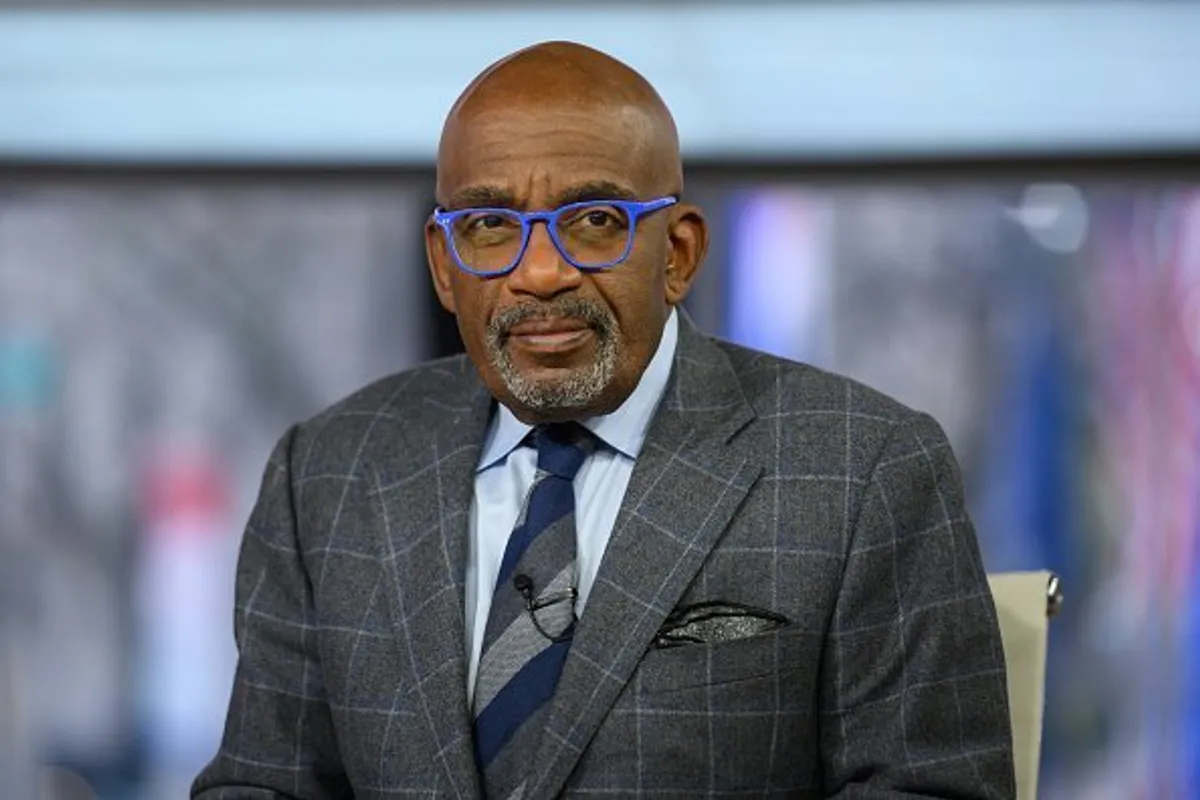 The soon-to-be bride stood at the far corner in a floor-length floral dress with her blonde tresses over her shoulders. Her siblings, Leila and Nick, stood on the other side.
Nick stood tall with his hand over his dad's shoulders in a navy blue polo shirt and brown pants while Leila was by his side in her little black dress. Their mom, Deborah Roberts, smiled sweetly at the other end in her patterned bespoke. Roker captioned:
"Our last #familyphoto with @ouichefrocker as a single woman before her wedding to @dhweslaga."
While Roker and his loved ones are preparing for his first daughter's matrimony, he recently revealed that he was nervous. The famous meteorologist relayed that he was anxious about the weather.
He added that he also did not want anyone to compare Courtney's wedding to his, jokingly noting that he would not want to resolve to remove anyone from the occasion. 
Courtney loves cooking and took a bold step by diverting into culinary education.
Roker also gushed about his daughter's fiance, Wesley Laga. He said Laga was a respectable young man, and if his other kids got good partners like Laga, he would tag himself a blessed man. 
Last year, Courtney announced on social media that her "best friend" proposed to her, and she replied in the affirmative. Her dad also took to his Instagram page, sharing the news to his slew of admirers. 
Courtney is Roker's only child from his first marriage to Alice Bell. Growing up, the bride-to-be did not take the traditional path of education and academics.
In her sophomore year in college, she met with her dad and informed him that she wanted to follow her passion. Courtney loves cooking and took a bold step by diverting into culinary education.
Once speaking about her, Roker noted how proud he was, adding that she helped him learn that parents knew their kids, but the kids knew themselves better. He also learned to allow his children to follow their passions.