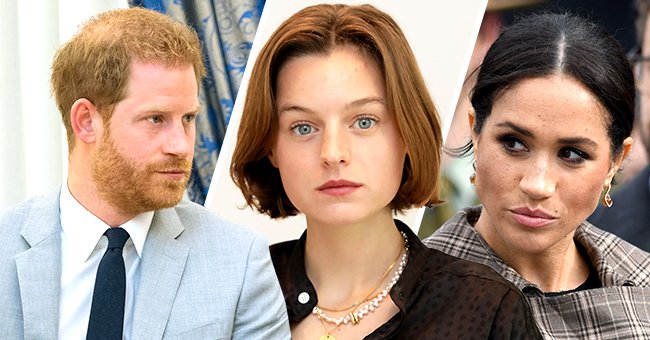 Getty Images
The Wrap: Emma Corrin Admits Knowing That Harry & Meghan Watch Her Playing Diana Is Stressful
Actress Emma Corrin has given an insight into how it feels to portray the late Princess Diana's character on "The Crown," which has garnered many famous viewers.
Actors and actresses are talented in portraying different characters, fictional or non-fictional. They know how to bring these characters into life and make viewers feel all the emotions.
Upcoming actress Emma Corrin, who portrayed Princess Diana in the fourth season of Netflix's television drama series, "The Crown," earned rave reviews for her portrayal of the beloved late princess and mother of Prince William and Prince Harry.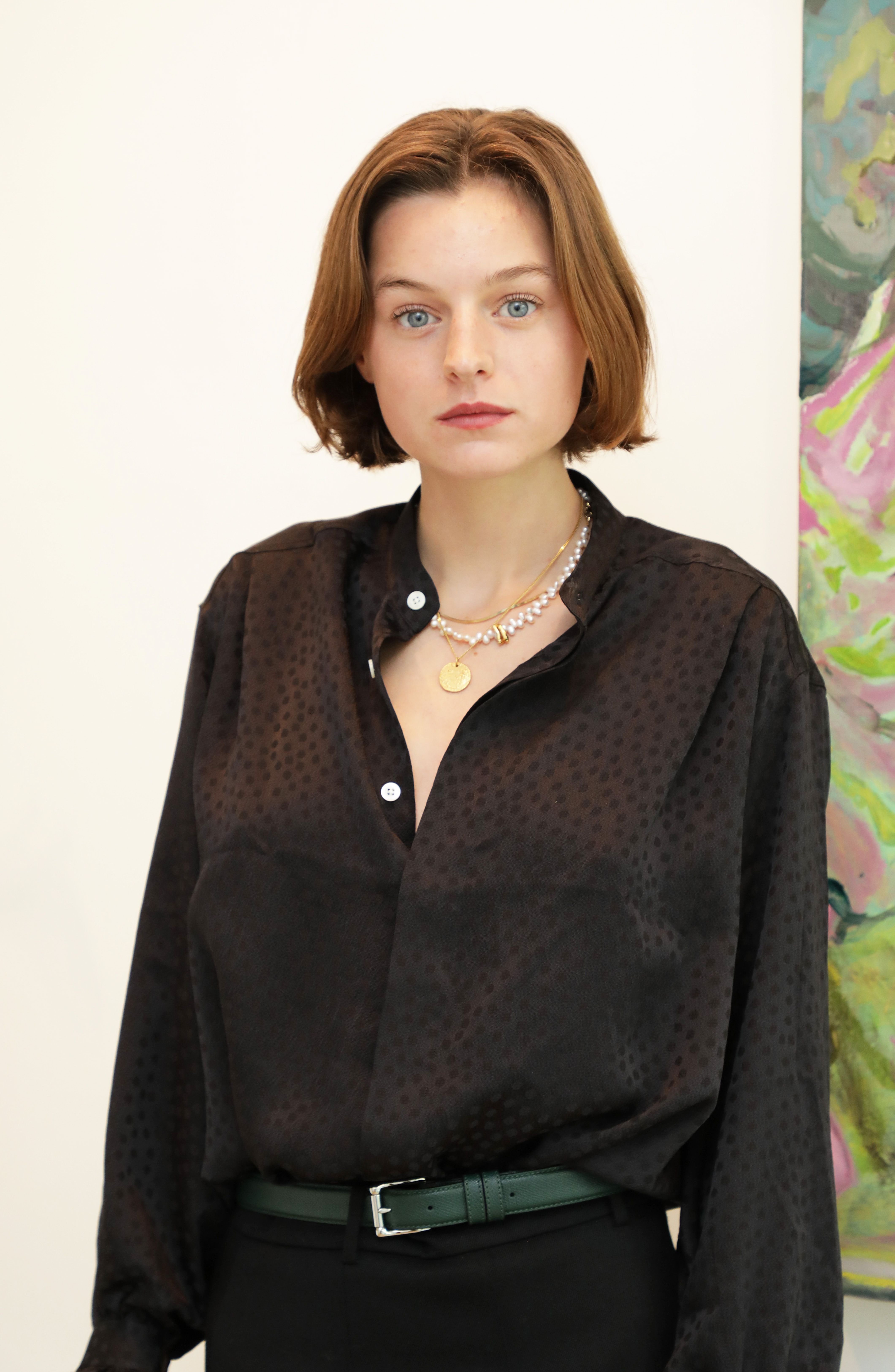 Emma Corrin at a VIP preview of "Go On Then: Tomo Campbell" at The Cob Gallery on October 08, 2020 | Getty Images
During an interview with The Wrap for its Race Begins issue, Corrin opened up about her experience playing Diana and said she became very fond of bringing her character to life. She also said the positive comments she got meant so much to her.
When asked how it felt knowing that Prince Harry and his wife Meghan Markle were among the show's viewers and watched her portraying Diana, Corrin said:
"[...]I feel like it's a slippery slope and if I start worrying about who's seen it and what they think, it becomes stressful."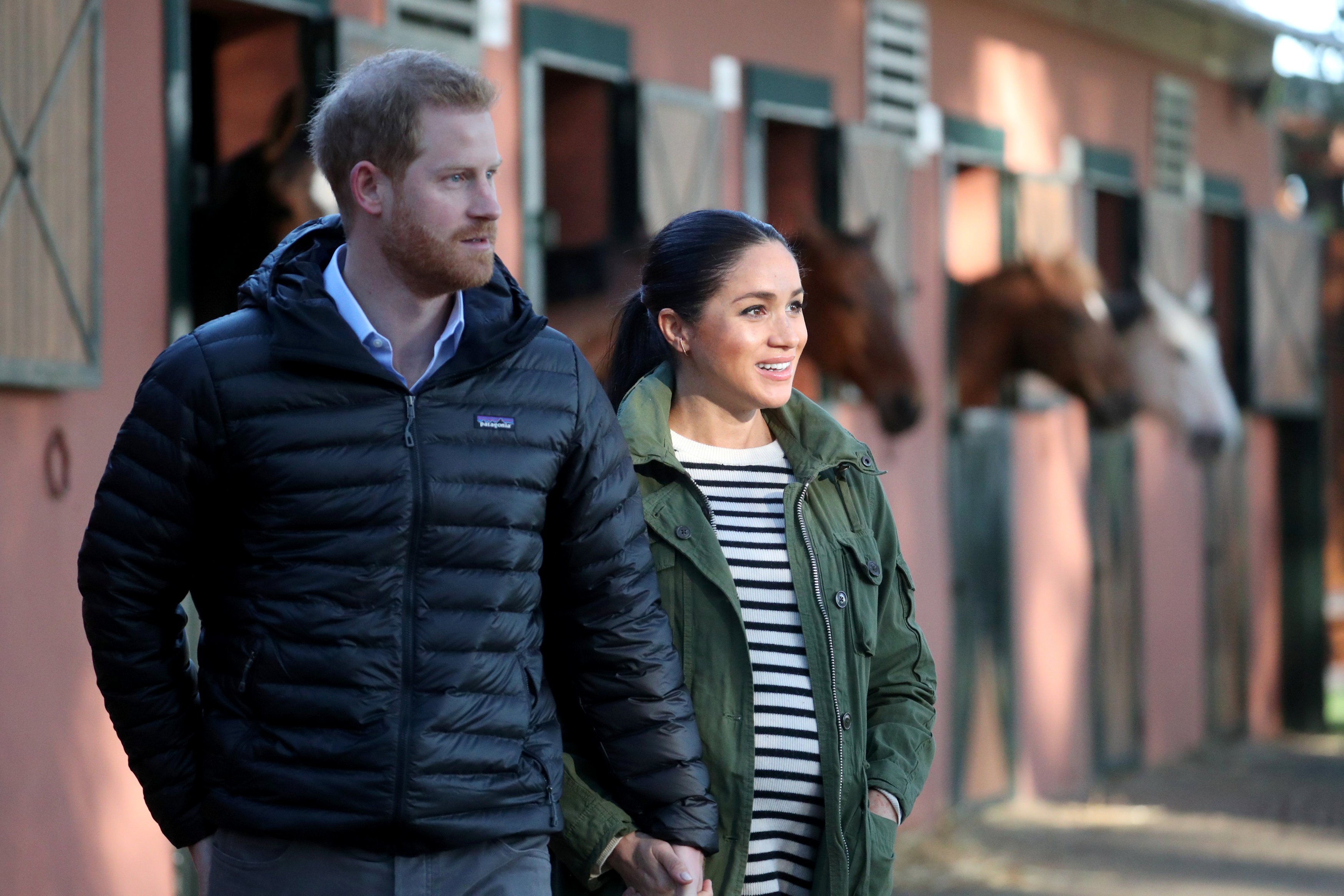 Prince Harry and Meghan Markle pictured in front of stables at the Moroccan Royal Federation of Equitation Sports, 2019, Rabat, Morocco. | Photo: Getty Images
The 25-year-old actress added that she is comfortable knowing what the series' cast and crew have created are based on its writer, Peter Morgan's version of things, which hopefully is its own thing.
This is not the first time Corrin is speaking about her portrayal of Princess Diana in "The Crown." In February, she also discussed what she had to do to embody the late royal's character fully.
There are reports Queen Elizabeth used to love the series though sources said she was upset by season two.
While speaking during the Golden Globes Twitter pre-show, Corrin said it was a journey to get into the character and added that she went through several different stages.
She did a lot of research into the different phases of Diana's life that the show covered and worked with William Conacher, a dialect coach, on her voice, movement, and character.
One of the most memorable moments for Corrin and "The Crown" fans was when she wore Princess Diana's wedding gown, which the series' production team did its best to replicate.
Speaking about the moment she wore the dress, Corrin revealed that everyone went utterly silent immediately she walked out. Many fans have wondered if royal family members watch "The Crown."
Harry and Meghan revealed they had watched some of the show during their tell-all interview with Oprah Winfrey. Princess Eugenie's mom, Sarah Ferguson, thinks very highly of the series.
There are reports Queen Elizabeth used to love the series though sources said she was upset by season two. However, Prince William does not watch the show, with sources claiming he is not particularly pleased with its fourth season.
Please fill in your e-mail so we can share with you our top stories!