Kaley Cuoco Debuts a New Layered Hairstyle with Bangs for a Magazine Shoot – See Her Gorgeous Look
Kaley Cuoco, famous for her role of Penny, the lovable Nebraskan girl-next-door from CBS's "The Big Bang Theory," shows off her gorgeous new hairstyle on her multi-page photoshoot for Backstage Magazine, with a post on Instagram.
Cuoco, 35, recent moves show signs that she wants to move out of her best-known role's shadow. Either exploring new horizons on the business side of things or trying to better her acting, she seems to have succeeded so far.
Her most recent TV show "The Flight Attendant" on HBO Max is one of those moves, as much as her new hairstyle with layered cuts, an ombré dye job, and long, luscious bangs just under her eyebrows, bringing out her beautiful eyes.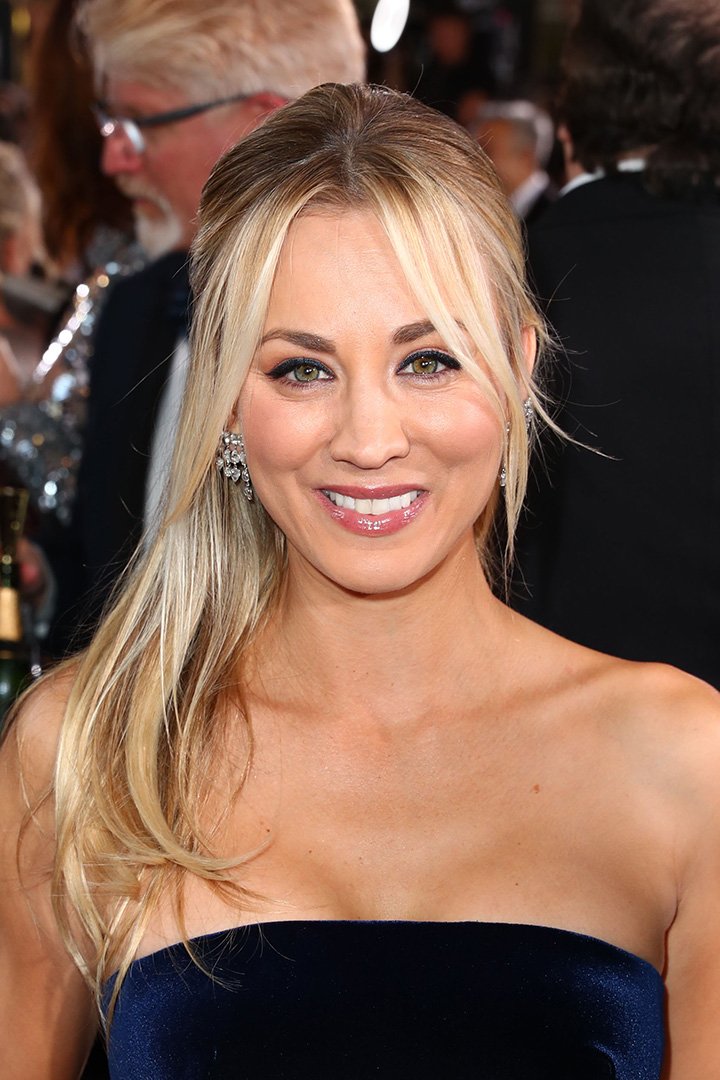 While "The Big Bang Theory" ended in 2019, Cuoco's efforts to improve upon herself started much before. She founded the Yes, Norman Productions and signed a deal with Warner Bros. in 2017 to develop new and original programming.
Her first action as a producer was to pick up a then-unpublished novel, "The Flight Attendant," and try herself on the executive producer role as well as starring in it. With deal renewals in 2019 and 2021, Cuoco looks extremely happy, saying:
"Warner Bros. has been my home away from home for as long as I can remember which makes this partnership so special on every level."
Her company's renewals with WBTVG brought on multiple new achievements. In 2019, she was made the executive producer and lead voice on the new "Harley Quinn" animated series, which is going strong towards season 3.
On top of "The Flight Attendant"'s amazing launch success for an original series, her company also got the rights to legendary singer Doris Day's autobiography, "Doris Day: Her Own Story," with Cuoco getting lead cast to star as Day. 
A freak accident in 2010 almost led to [Kaley Cuoco] losing a leg.
However, the personal side of her life is quite different. While displaying a very chic and classic style under the spotlight, Cuoco is not shy to show her cozy side with Instagram stories showing herself in bed with bare feet and sweatpants.
This cozy side doesn't stop brands from snatching her for promotional material as Olly Wellness did. Cuoco also suggests Egyptian Magic All-Purpose Cream (with a $32 retail price) essentially for anything and describes it saying:
"I apply it absolutely everywhere: my hands, lips, neck, elbows, face. Because it's allergy season now, I've actually been putting it in my nose, too. It can really, truly go anywhere."
She shows to be a very active person in her private life too. Having a successful tennis career in her younger years is not her only sportive achievement. She rides horses, goes on hikes, and regularly works out in the gym.
Her horse love has been known for some time, but it has its ups and downs. A freak accident in 2010 almost led to her losing a leg, but that didn't stop her from continuing to ride after healing, even adopting a mini horse in 2017.
After 12 years of playing the same character, it surely is hard to pick up other roles and get accepted. Kaley Cuoco accomplished that and managed to be very successful in her business aspirations with added value.
With her equestrian husband, Karl Cook, Cuoco seems to be leading a very happy and fulfilling life. Her achievements in all the different avenues she took only show the promise of better things to come in the future.