Daily Joke: Group of Seniors Complain about Their State of Health
The following joke is about how age takes a toll on one's body. Getting old sure isn't easy, and it's quite evident how much harder everyday things become as we age – read on to hear more!
A group of seniors who were all friends gathered around together at a quiet restaurant to catch up after a long time. The group discussed how much worse their health had become as the years have gone by.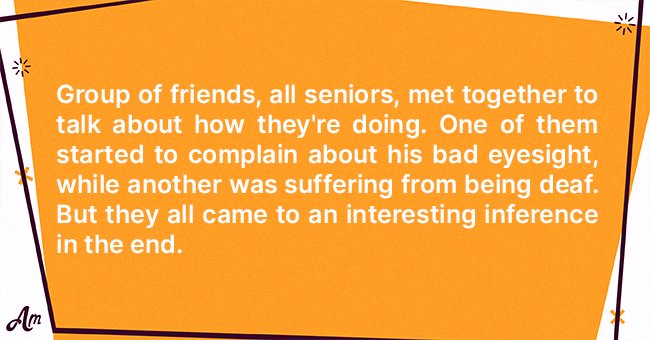 One older woman complained about being so weak and fragile that she could barely lift her cup of coffee. Another one agreed with her statement by trying but failing to lift her own cup.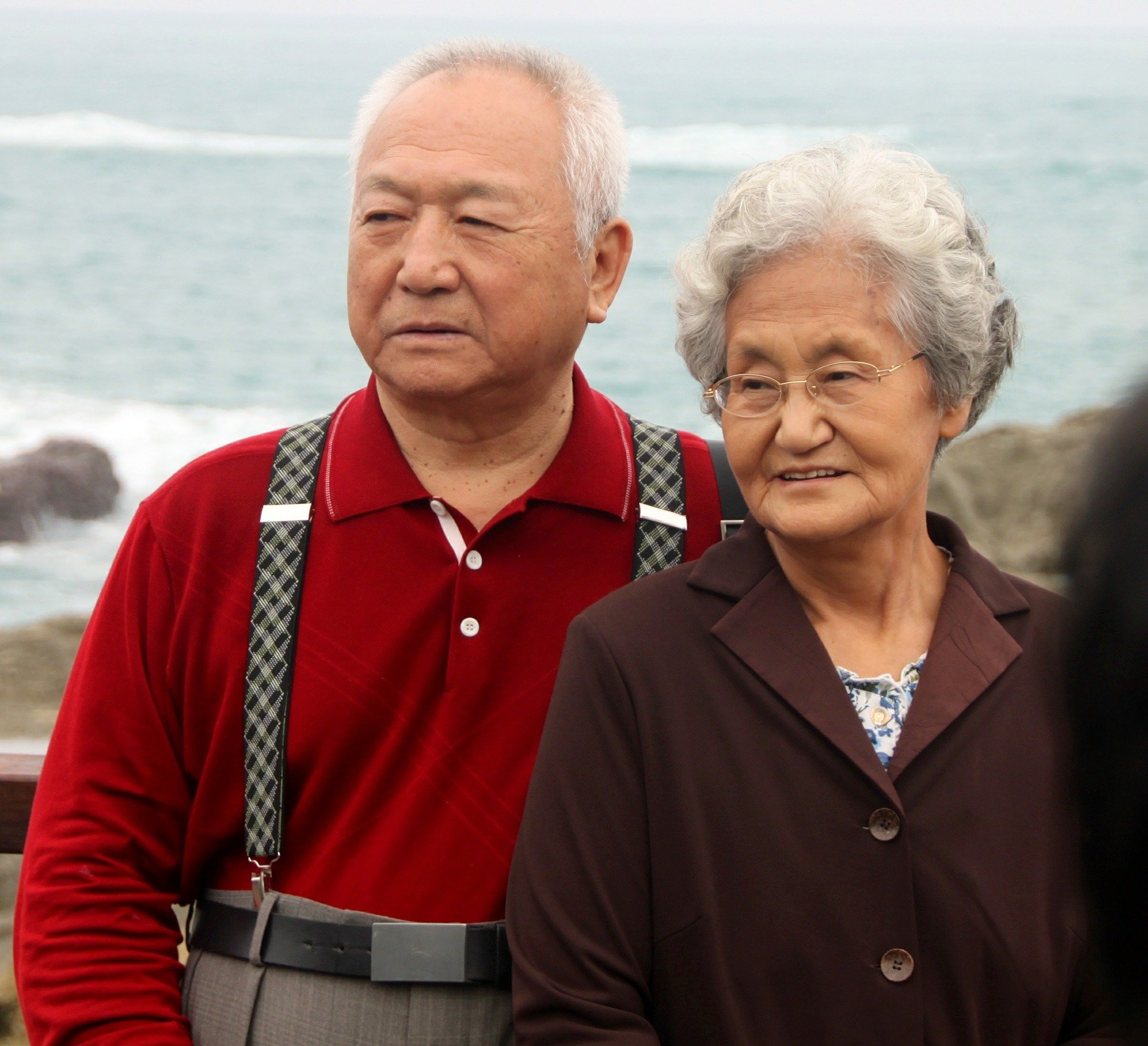 One older man confessed that his cataracts were so severe that he couldn't even see the coffee they were talking about! They all laughed together at that reference.
A fourth older woman revealed that her hands were so crippled from old age that she couldn't even mark the ballot paper when election time came around. As sad as their ailments were, they couldn't help but giggle.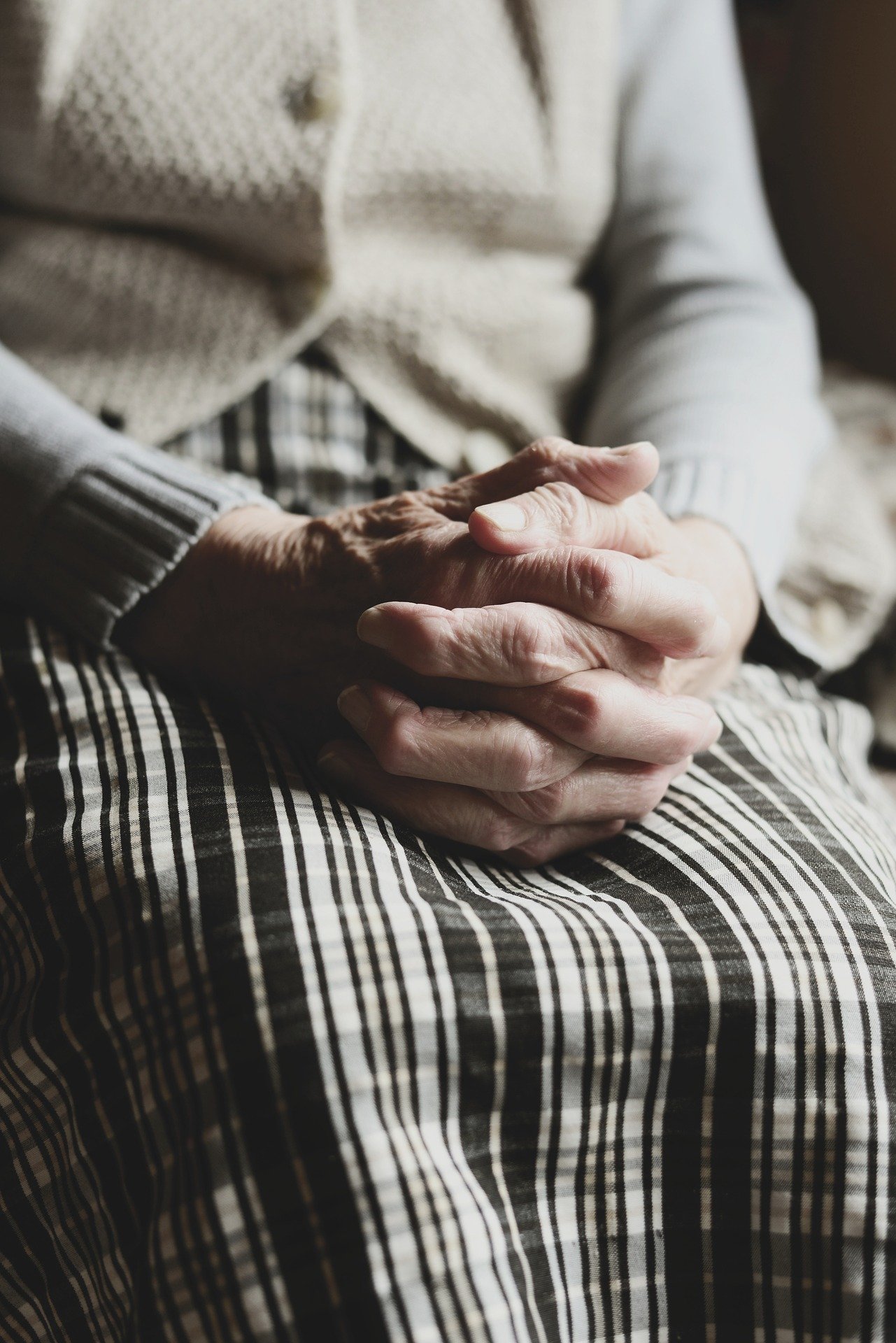 One elderly lady seemed to be lost as she looked quickly from one speaker to the next. She quickly cut in with her hand cupped on her one ear before the next person spoke and asked:
"What? What did you say? I can't hear you, speak up!"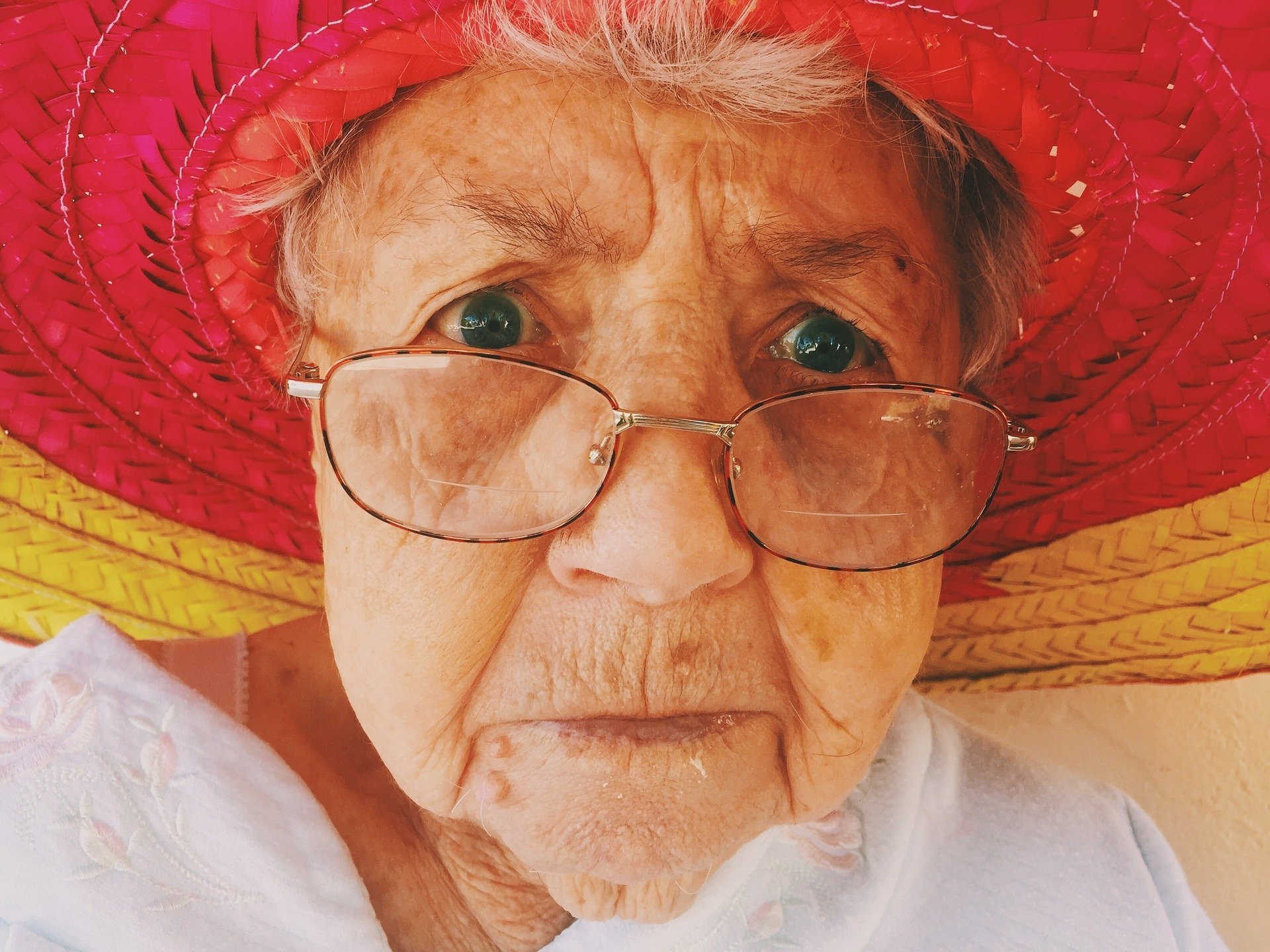 With a little pat on her back, the first older woman to speak calmed her down by brushing her back lightly. An older man chipped in to say he couldn't turn his head because of arthritis in his neck.
A few of his friends nodded slowly in agreement and support of that notion. Having held her thoughts for a while, another older woman quickly shouted that her blood pressure pills made her dizzy!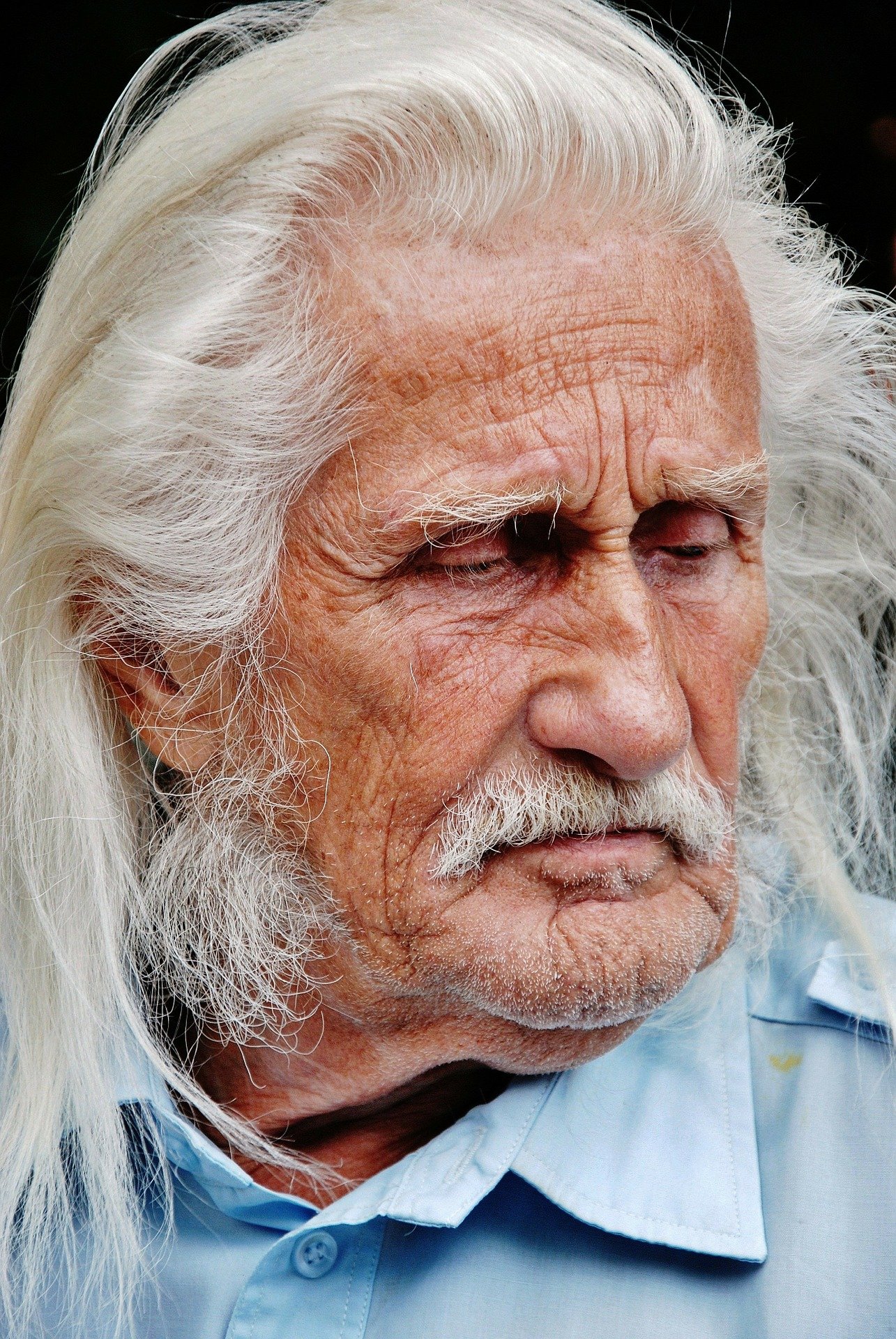 Another one joined in by revealing that she often forgot where she was and where she was going. A few minutes later, she nudged the older man next to her and asked him where they were!
Another older man winced as he shook his head slowly while listening to his friend's complaints. He sighed deeply while holding onto the cane that was propped against the table.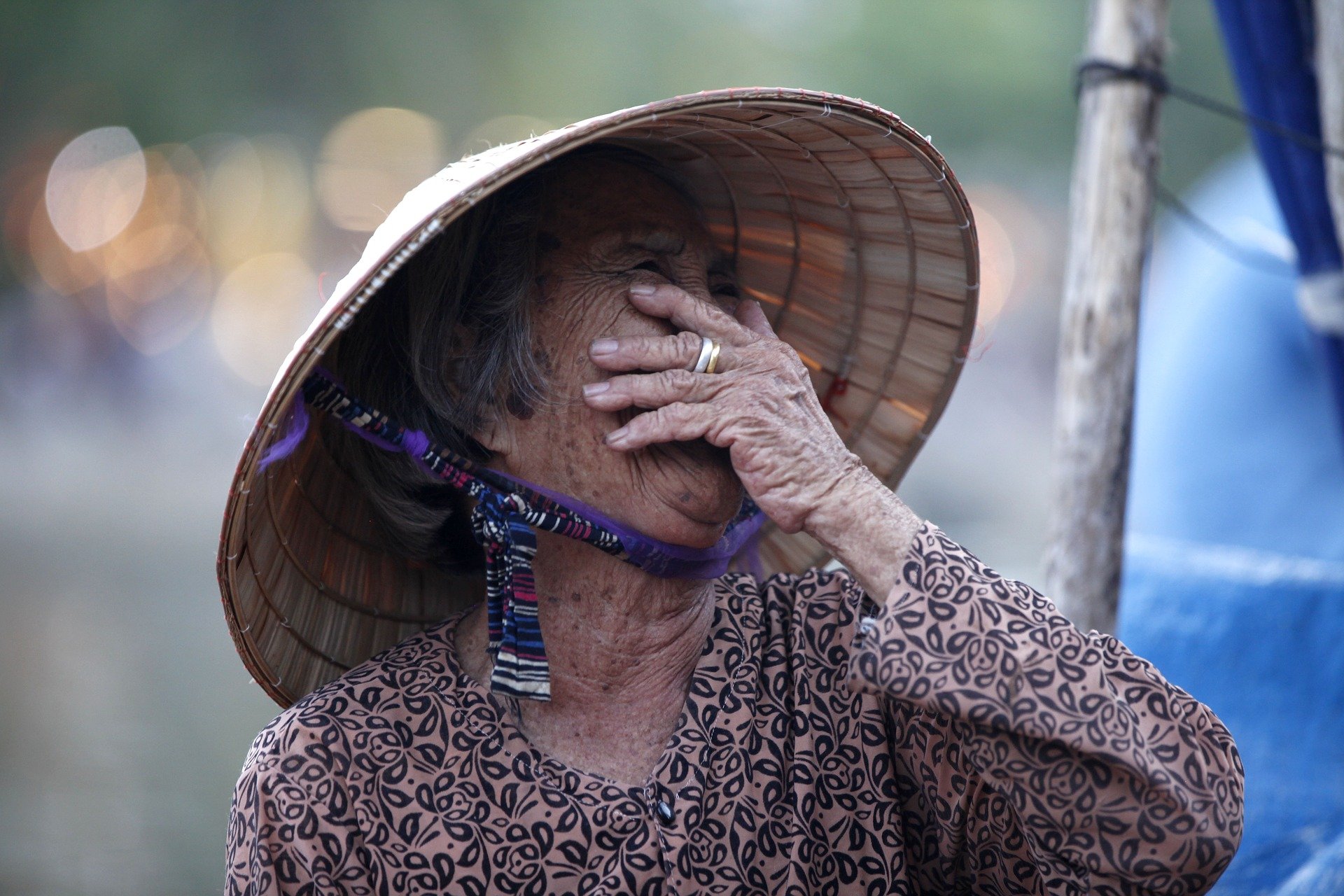 Speaking up, he sadly said: "I guess that's the price we have to pay for getting old." Everyone around the table nodded solemnly while the deaf one shrugged as she'd missed the whole conversation.
Trying to lighten the mood, another older woman cheerfully noted that they all could still count their blessings anyway. With a huge smile on her face and crinkled eyes, she added:
"Thank God we can all still drive!"
Source: Reddit