Glendora Community and Family of Scholar-Athlete Kerry Welsh, 18, Mourn Her Death from a Crash
The Glendora community and family of university student and athlete Kerry Welsh mourn her death after being involved in a car crash. 
Kerry Welsh, a soccer star and former high school honor student, passed away in a car crash on Saturday, May 29, 2021, in West Covina. The other driver is suspected of being intoxicated. 
According to CBS Los Angeles, police stated the Glendora High School alumna was on her way to pick up her little sister from a party when a suspected drunk driver hit her car.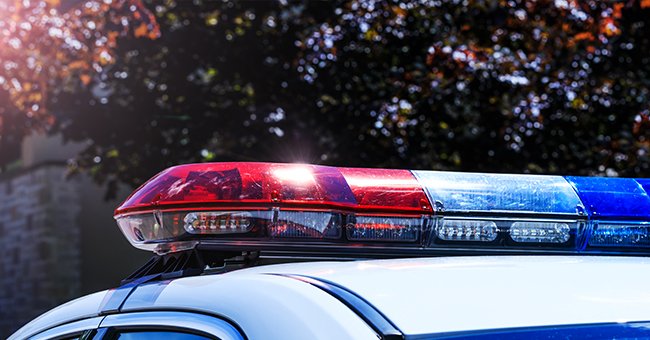 First responders transported her to a local hospital where she later passed away from her injuries. The other driver was treated for injuries. He is currently out on bail while the investigation into the crash is ongoing. 
People of Glendora gathered on Glendora High School's football field on Thursday, June 3, to honor the late student. A family friend said of the gathering:
"This is the Kerry effect, she was larger than life, yet the most humble about it.
A vigil tonight for 18-year-old Kerry Welsh. She was an LMU student and Glendora High School graduate. A scholar and athlete. The salutatorian of her senior class last year. Her car was hit by an alleged dui driver Saturday night in West Covina. She didn't survive. @CBSLA pic.twitter.com/l5bceBqrsM

— Lesley Marin (@lesleymarin) June 4, 2021
Another friend described Welsh as the person they turned to when something went wrong because she always knew how to fix it. Welsh's father, Albert Welsh, and her boyfriend, Nick Dergazarian, also spoke at the vigil. 
Through tears, Dergazarian thanked Welsh for being the greatest girlfriend. He called her a sweet hometown girl who could have fun in the simplest of ways. He shared that he would miss her love of life. 
She is helping people after her passing as she was able to save two people's lives through organ donation. 
A sea of people gathered on the Glendora High School football field tonight to remember 18-year-old Kerry Welsh https://t.co/qbO6LHHvQi

— CBS Los Angeles (@CBSLA) June 4, 2021
During the vigil, her father, Albert, said he would miss her big heart but that her big smile and dimples would stay with him forever. He discussed her dream to become a doctor and how she had tried to help his epilepsy.
The Loyola Marymount University student rushed to help her father after he was diagnosed with epilepsy. She asked university staff if anyone was doing research into the condition and if she could help. Albert shared:
"She reached out to her professors... to find out if anybody was doing epilepsy research, and to find out if... she could go in there and help them, so she could help me."
"She was just an absolute darling of a girl," Albert Welsh, father to 18-year-old Kerry Welsh, said. https://t.co/JJ16IsLyR5

— NBC Los Angeles (@NBCLA) June 4, 2021
The student had just finished her first year at university and was on a full scholarship. She was an honor student at high school, her school's 2020 salutatorian, and a gifted soccer player. 
Her father described her as selfless, and so her family takes comfort in knowing she is helping people after her passing as she was able to save two people's lives through organ donation. 
A family friend set up a GoFundMe following Welsh's passing to help with the funeral costs and set up a memorial fund in honor of the 18-year-old. Within three days of being set up, the fundraiser has almost reached its goal. 
The GoFundMe page was filled with donations from friends of Welsh, family members, and strangers, who all shared their condolences, thoughts, and prayers for the Welsh family and the young woman's friends.