Serena Williams' Daughter Olympia Has the Same Brown Eyes as Her as She Plays with a Toy Dino
Alexis Ohanian and Serena Williams' adorable daughter Olympia Ohanian did all she could to feed her dinosaur toy in a recent video her dad shared in his Instagram Story. 
Alexis Ohanian and Serena Williams cannot get enough of their adorable three-year-old daughter Olympia Ohanian and it is not just the proud parents who enjoy every moment they spend with the cute little tot.
Their fans worldwide also love watching every picture and video post the couple shares of their precious daughter. Ohanian gave them another delightful video on his Instagram Story, showing his cute daughter in one of her remarkably gorgeous acts.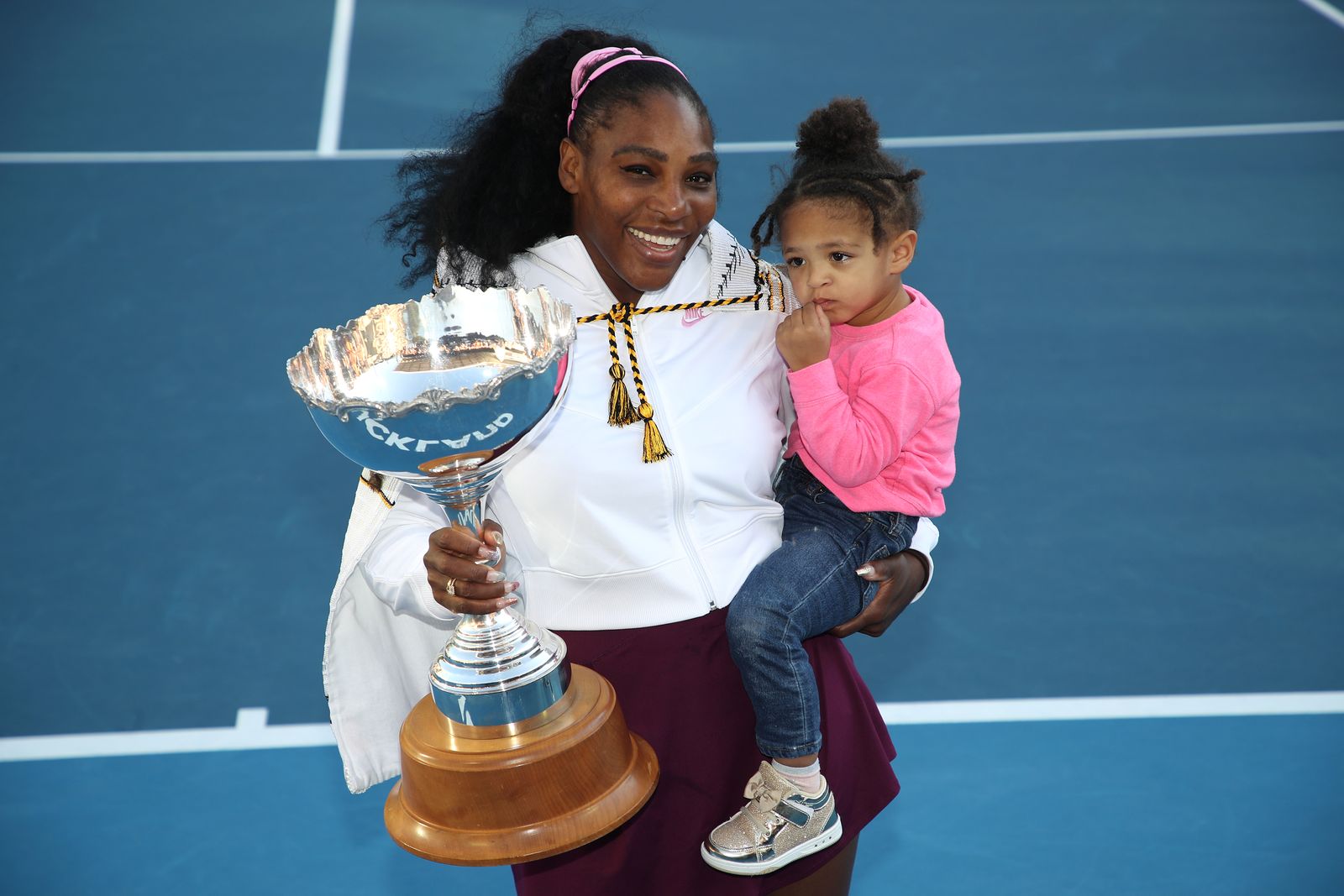 In the video, Olympia was enjoying a delicious-looking plate of rice and vegetables. However, in her knack for sharing her food with others, she wanted her dinosaur toy to have a taste of her food. 
Hence, the adorable tot, who was clad in a silky pink polka dot dress, placed her dino toy on her plate in an attempt to make it eat. No one knows if Olympia has magical powers to make toy animals eat, but she looked so cute while trying to do so. 
She was so busy with what she was trying to do and smiled at one point. Her brown eyes, which she inherited from her mom, focused on the toy dino, who must have had a filled stomach after sharing its owner's food. 
Last month, the precious girl was pictured walking the streets of Rome with her parents.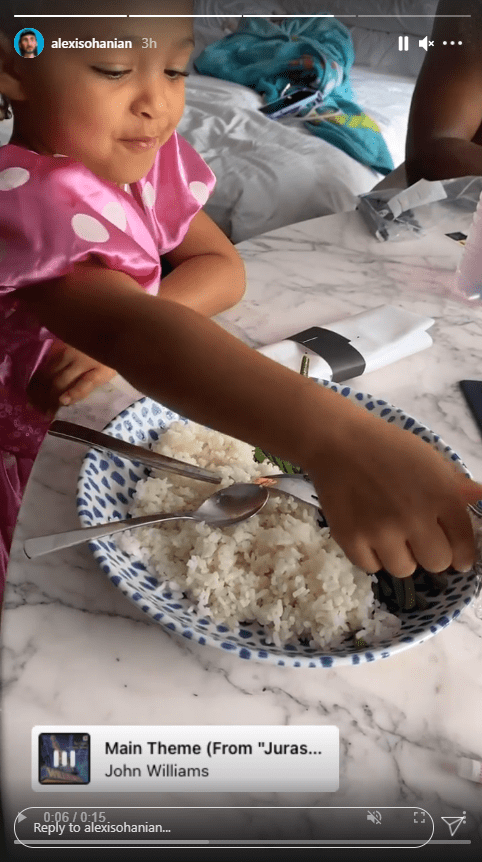 While the video showed Olympia has animal feeding skills, she is also taking after her mom's prowess on the tennis courts. She enjoys watching her mom's tennis games, whether live or on television. 
The tiny tot was in the stands to cheer her mom at the 2020 US Open. One viral video captured the moment she waved at her mom during one of the latter's matches at the tournament.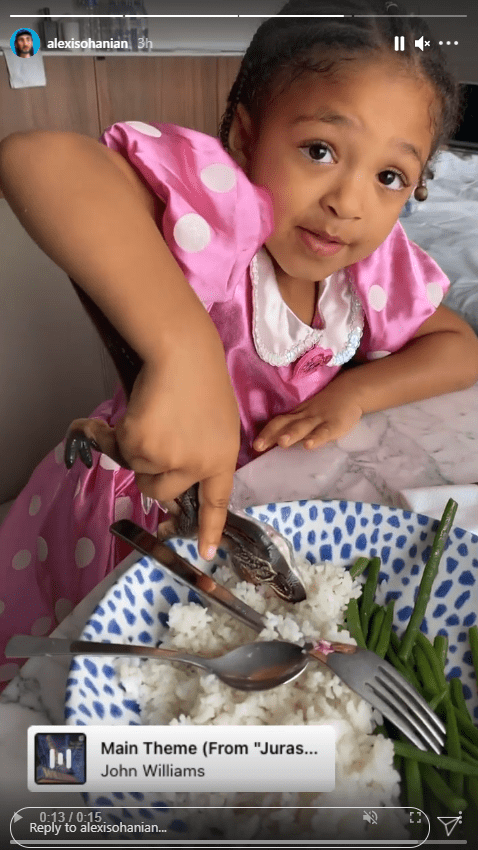 Williams is also showing her daughter the ropes in the sport and enrolled her in tennis lessons. The proud mom documented her first tennis lesson and admitted that the time had come for her to learn the sport. 
It remains unknown whether Olympia will become as good as her mom in tennis or another career. However, what remains clear is that she is her parents' pride.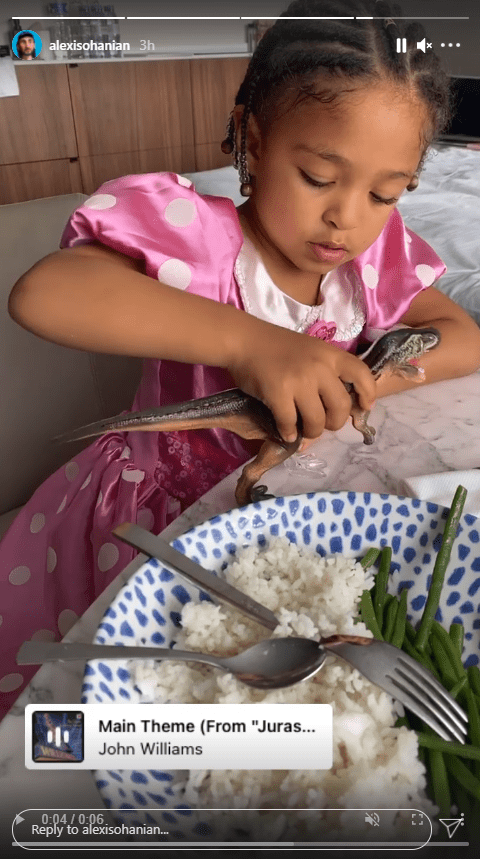 Last month, the precious girl was pictured walking the streets of Rome with her parents. The trio was out for a family day in the Italian capital, where Williams was for the Italian Open tennis tournament. 
Ohanian, Williams, and Olympia make one happy family, as was seen in a cute family portrait shared last December. The loving husband and father said he is trying to do the best he can for his wife and daughter, and no one can doubt that.