Meet Eddie Murphy's Former Wife of 12 Years and the Mother of His 5 Kids Nicole Murphy
From mom to model to businesswoman, the ever-glowing Nicole Murphy can do anything she sets her mind to, and she might just do it while riding a skateboard.
Funnyman Eddie Murphy and Nicole Murphy began dating each other in the 1980s, eventually saying their "I do's" in 1993.  The bliss of marriage eventually faded and after twelve years, they got divorced.
Nicole shares five children with the "Coming 2 America" star: Bria, Myles, Shayne, Zola, and Bella. For Christmas in 2019, she shared a glimmering Instagram photo with all of them with the exception of Bella.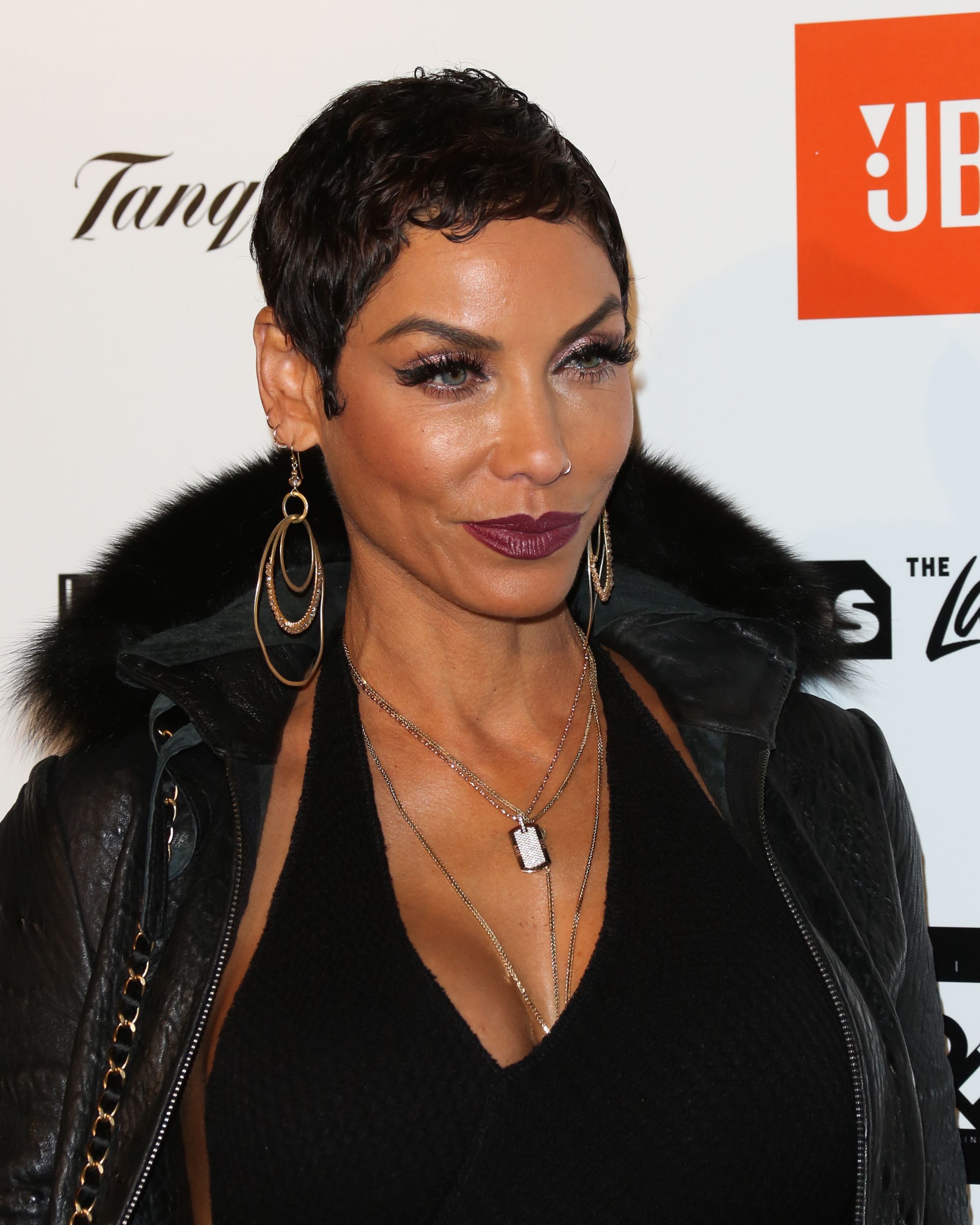 HER OWN COMPANY
Beyond being a loving mother, Nicole is also a fiery entrepreneur, starting a fitness business in 2017. Keeping fit and healthy, she shared an Instagram clip of herself taking on various exercises.
Nicole can and loves to skateboard.
She wrote an inspiring message in the caption, expressing that no one but oneself can hold them back from succeeding. Her followers loved it, leaving around 160,000 views.
STRIKE A POSE
Nicole was a model once, and this is incredibly clear, based on her Instagram pictures. In one shot she looks stunning, her curvaceous figure hugged tightly by a grey knee-length dress, the caption reading:
"It's that Monday look."
Not so long ago, she took to her Instagram, modeling for her own jewelry company Friendship, love, and peace. In the post, she donned a skimpy red ensemble while dripping with glittering gold accessories.
LOVE YOURSELF
Nicole is all about taking some time out to look after oneself. She took to Instagram, explaining how self-care is imperative to one's well being, expressing:
"Self-Care is so essential, especially for Entrepreneurs and Mothers who work from home 24/7. We are all aiming for balance."
She stated that meditation is a vital exercise towards helping her remain nourished and energized. Turning towards her followers, she asked them what they do to look after themselves. 
ALL ABOUT THOSE WHEELS
Nicole can and loves to skateboard. She posted a clip online of herself riding on a skateboard down the street, where she played Lenny Kravitz's "American Woman" in the background of the Instagram post.
The video had two parts to it. In one, she was holding her small white dog while skateboarding, and in the other, she had it on a leash, while it tried to catch up to her.
Nicole loves her wheels, taking some time out of her schedule to ride a bicycle in skintight leggings and a white top. She was at the beach, enjoying her relaxing expedition within the beautiful scenery. 
She wore a crop top with body-hugging pants and black sneakers. Her trademark tresses sat perfectly on her head as she finished off the look with a pair of sunglasses.