Meghan Markle's Daughter Reportedly Won't Get a Title — Inside Her Line of Succession
Congratulations are for Prince Harry and Meghan Markle as they recently welcomed their second child, a daughter they named after the Queen, and her late grandmother.
The Sussexes announced on Sunday the arrival of their little girl. Meghan Markle and her husband Prince Harry released their joint statement on the Archewell website on the birth of their bundle of joy, stating:
"It is with great joy that Prince Harry and Meghan, the Duke and Duchess of Sussex, welcome their daughter, Lilibet "Lili" Diana Mountbatten-Windsor, to the world."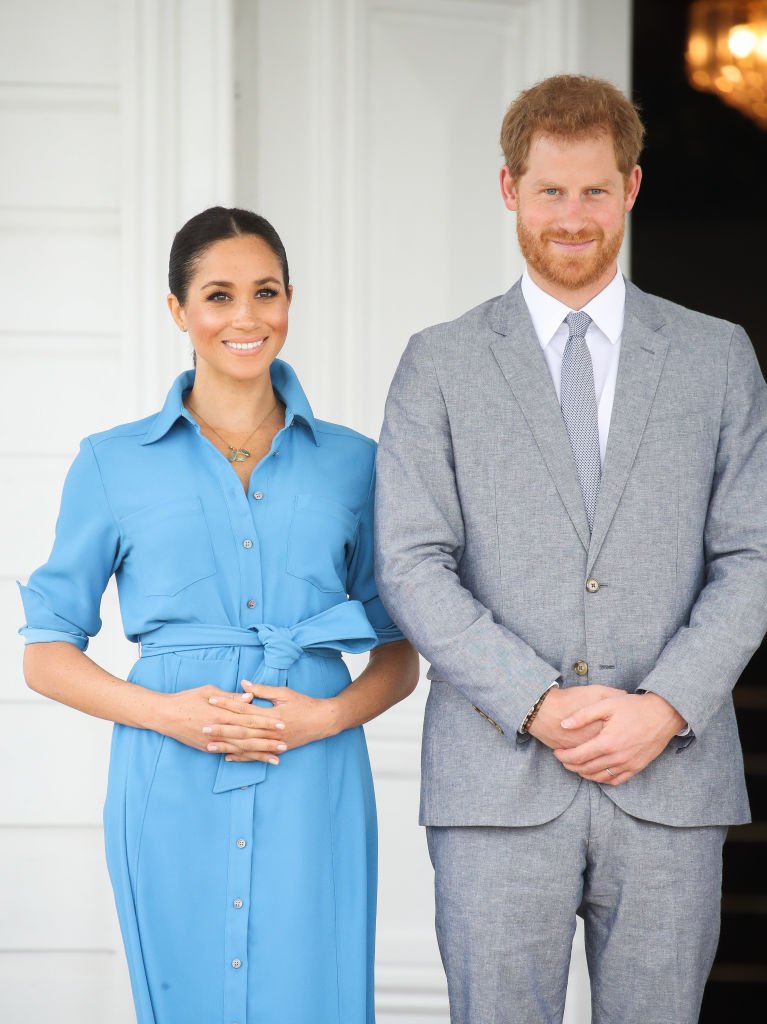 According to the royal couple, Lilibet was born on Friday, June 4 at 11 am in the trusted care of the medical staff at Santa Barbara Cottage Hospital in Santa Barbara, California. Upon her birth, Lili weighed 7lbs 11 oz.
Both she and her mother are healthy and well and settling in at home. Markle and Prince Harry announced they were expecting their baby girl on Valentine's Day 2021 after the Duchess suffered a miscarriage last summer.
Lili's birth has ignited interest in her parents' status after stepping down from their royal duties on whether she will inherit a title.
Lili will not inherit a royal title. In 1917, King George V ordered that only the grandchildren of the monarch, Prince Harry, and his brother and cousins, would be entitled to use the style of Prince or Princess and HRH.
In 2012, Her Majesty issued new Letters Patent to apply the rule to all of Prince William's children, not just his eldest child.
With that in mind, the Sussexes' daughter and their son Archie will only inherit prince and princess titles once Prince Charles becomes king since they would then be grandchildren of the monarch.
The new royal baby's birth means a change in the line of succession to the British throne despite being born an American citizen after her parents relocated.
The new royal baby is eighth in line behind her older brother Archie. However, the order of the first seven places will remain unchanged.
The first in line is Lilibet's grandfather, Prince Charles, followed by his first-born Prince William, then her father, who is behind the Duke of Cambridge and his three kids.
The birth of Lilibet also pushes down her great-uncle Prince Andrew down to ninth place. He is followed by his daughters Princess Beatrice and Princess Eugenie.
When the monarch's second child was born in 1960, he was second-in-line to the throne behind his older sibling, Charles, Prince of Wales. Meanwhile, his two children will move down to 10th and 11th place, respectively.
While Lilibet's arrival shakes up the succession, her name also honors both her grandmother, the late Princess Diana, and great-grandmother, Queen Elizabeth II.
Lili, as her parents call her, is named after the Queen's family nickname, Lilibet. The royal baby's middle name is Diana, which is a tribute to her father's mom, who died in a car crash in 1997.