Magic Johnson & His Wife Prove Their Son EJ Is a Fashion Icon in Photos on His 29th Birthday
Magic Johnson and his wife Cookie Johnson confirmed that their son EJ is a fashion icon while sharing birthday tributes and photos of him on his 29th birthday.
NBA legend Magic Johnson and his entrepreneur wife, Cookie, are one of the famous couples with a unique love story and a long-lasting relationship.
These reputable individuals have a son named EJ, who has climbed up the echelons of success due to his parents' popularity, his indisputable fashion sense, and his ability to socialize with other celebrities.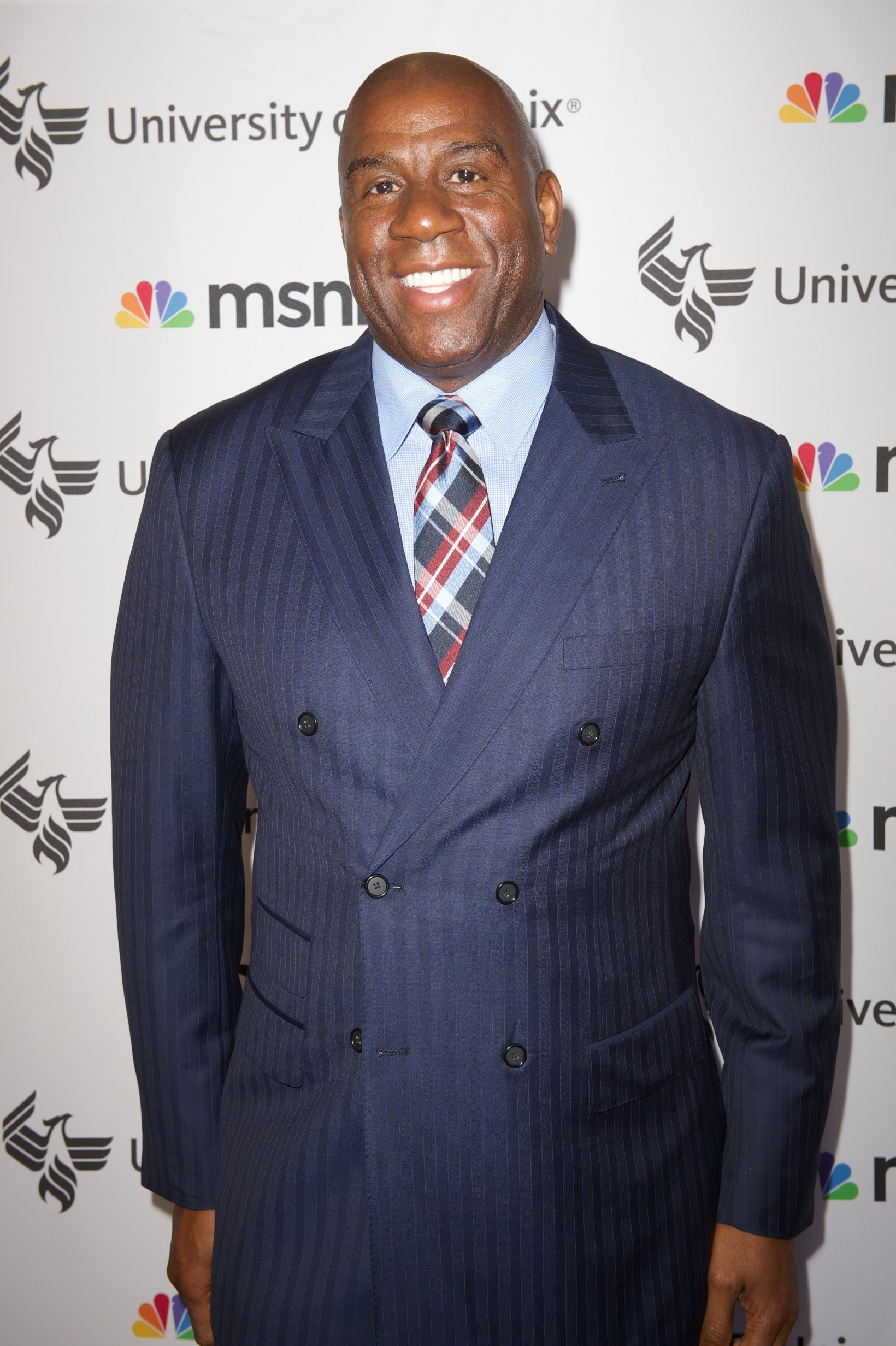 A few days ago, during his 29th birthday, his parents celebrated him with sweet messages and photos that proved how impressive his fashion sense is.
Cookie shared a snap posing beside the birthday boy dressed eccentrically in a shimmery gold skirt with a high slit matched with a knotted crop top and a gold-buttoned blazer.
EJ's face was matted in makeup that matched his skin tone, and the fashionista opted for a pair of knee-high boots and a simple string of neck chain to accessorize the look.
When Magic learned of his son's sexuality, he was not pleased.
Cookie's choice of threads showed she was more than ready to match her son's dazzling look but was a bit toned down. She rocked a two-piece outfit, different layers of chains around her neck, and a pair of white boots with pointy edges. 
The entrepreneur focused on gushing on the 29-year-old while wishing him a "Happy Birthday" and the "best year yet." Meanwhile, Magic's post featured the entire family in an outing with everyone dressed to the nines. Another image showed EJ alone with his dad.
Yet again, it was hard to wave off his son, who sported ripped jeans, a crop top, and a trendy purse, reaffirming his position as a dresser with finesse! The caption that followed read:
"To my beautiful and fabulous son EJ, Happy Birthday!! Continue to change and educate the world!"
Apart from his top-notch fashion knowledge and urge to make fashion statements, EJ has a degree from New York University and is openly gay. He owned up to his sexuality as a teenager and, in 2015, underwent weight loss surgery to remodel his body. 
When Magic learned of his son's sexuality, he was not pleased at first but later apologized and has begun enlightening parents on the need to accept and love their kids without exceptions.
The NBA legend has since upped his fatherhood games. He has a sweet relationship and often makes jokes with his kids, who reciprocate the love. He has three kids, two with his wife and one from a former relationship.