Sophie, Countess of Wessex, Gives Update on the Royal Family Just before Prince Harry's Baby News
While Prince Edward was unwilling to discuss Prince Harry and Meghan Markle's exit out of the royal family, he remains positive about the Windsor family's future. 
During an in-depth interview with The Telegraph, Prince Edward opened up about the royal family's dynamic and how they have been coping since the death of his father, Prince Philip. 
While Prince Edward and his wife, Sophie, Countess of Wessex, didn't want to discuss Prince Harry and Meghan Markle's revealing conversation with Oprah Winfrey, they were willing to share their positive attitude about the royal family.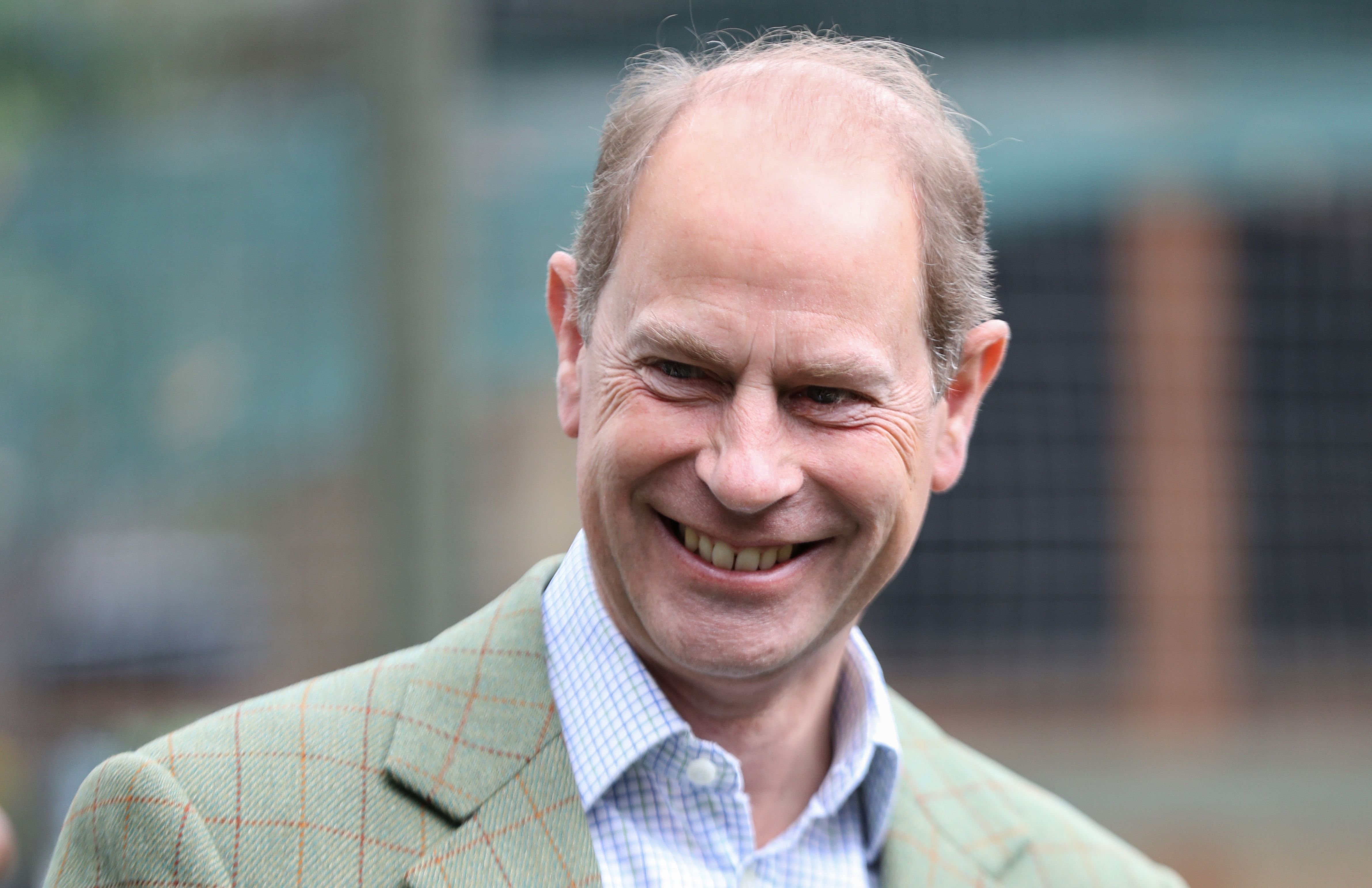 STILL A FAMILY
The Windsor family has suffered several difficulties throughout the last year, starting with the Duke and Duchess of Sussex deciding to step back from their roles as senior working members of the royal family in March 2020. 
Prince Harry and his wife then placed the royal family in the spotlight during their shocking interview with Oprah. The biggest knock, however, was the death of Prince Philip in April 2021. Through it all, Prince Edward and his wife maintain: 
"We are still a family no matter what happens, we always will be."
Prince Edward and Sophie, Countess of Wessex, have given their first major sit-down interview. | @Channel24 https://t.co/rLEozEZqnz

— News24 (@News24) June 5, 2021
QUALITY TIME
The Earl and Countess of Wessex reflected on the quality time that they spent with Queen Elizabeth and Prince Philip as their children, the youngest of the Queen's grandchildren, grew up. 
The Wessexes only live 15 minutes from the Queen's residence, so it allowed for frequent visits and for the children to spend plenty of time with their grandparents, something they are thankful for in the wake of Prince Philip's death. 
Prince Edward and Sophie shade Winfrey in wake of Harry interview https://t.co/BkFQrNnf5C

— The Vancouver Sun (@VancouverSun) June 5, 2021
NO TITLES
While Louise and James, Prince Edward's two children, enjoy the privilege of having a close relationship with their grandmother, they don't have titles. 
When the Earl married Sophie in 1999, he made an agreement with the reigning royal that his children would not inherit royal titles. Sophie provided insight into this decision, saying: 
"We try to bring them up with the understanding that they are very likely to have to work for a living. Hence we made the decision not to use HRH titles." 
Prince Edward's Wife Sophie Shares Emotional Moment 'When Everything Stopped' During Prince Philip's Funeral​ https://t.co/iPgFfKlN8T

— People (@people) June 5, 2021
WORKING ROYALS
Although it may seem unlikely, Prince Edward has plenty in common with Markle. Like Prince Harry's wife, Prince Edward gave up a career in the television industry to become a full-time working royal. 
The 57-year-old and his wife stepped into their roles as senior members of the royal family in 2002, and the Earl of Wessex has now taken on many of the roles previously carried out by Prince Philip. 
Sophie Wessex insists royals are 'still a family no matter what happens' as she and husband Prince Edward talk about their new higher profile working role within the Royal Family 👇 https://t.co/wZ8EsOO6cR

— Chris Ship (@chrisshipitv) June 6, 2021
Prince Edward lies in the 11th position in the line of succession of the throne, with Prince Charles, his children, and grandchildren positioned ahead of Queen Elizabeth's youngest son. 
The Wessexes have been reported to be the Queen's favorite couple because Prince Edward is her only child who hasn't divorced and remarried again.