DeVon Franklin's Wife Meagan Good Displays Toned Abs in Gray Crop Top & Matching Pants in Photos
DeVon Franklin's age-defying wife, Meagan Good, showed off her taut abs in a gray crop top and matching pants. Take a look at the alluring star's latest look on Instagram.
"Think Like A Man" star and DeVon Franklin's wife, Meagan Good, wowed her fans once again with her ageless beauty and fit physique in two snaps she uploaded to her Instagram.
The 39-year-old actress who rocked a short bob haircut displayed her slender frame and toned abs while wearing a gray crop top with a plunging neckline and matching pants.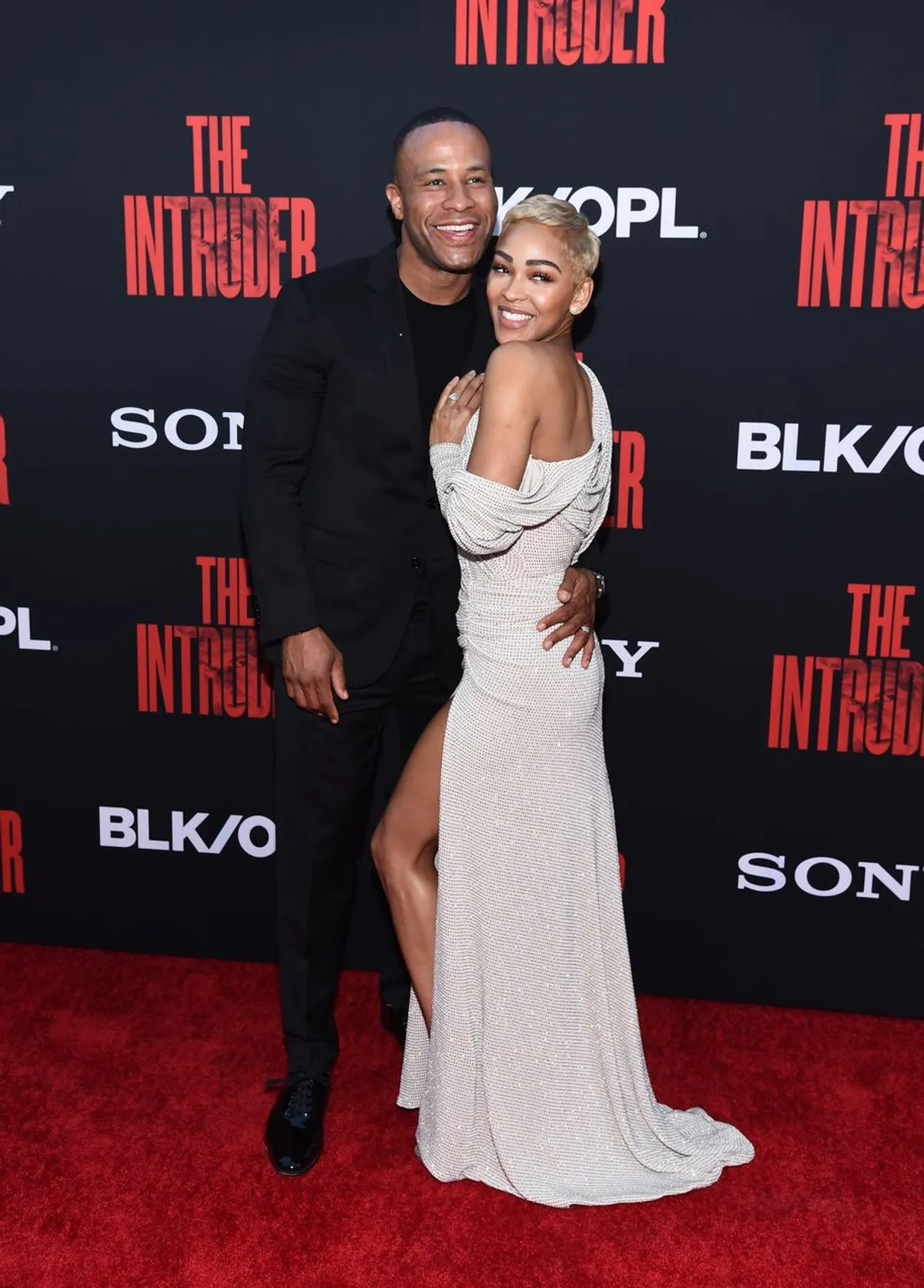 She paired her outfit with classy high-heeled boots that made her look more statuesque while posing on a balcony. In the first photo, she placed her right hand inside her pocket.
In the second photo, she positioned her right hand on her neck while pulling off a serious expression. Many fans were quick to shower the actress with praises. One follower wrote:
"I literally saw this and said "You are SO FIRE!!! lol [sic]"
The "The Intruder" actress, who has worked in the entertainment industry for over two decades, is known for being intentional about self-care and keeping a positive outlook in life.
She has also been open about her reproductive journey, including her decision to freeze her eggs. She tied the knot with Franklin, a renowned author and producer, in 2012.
He revealed that the actor was a mentor to him aside from being a friend.
Good, who is also a director, decided to freeze her eggs as she transitioned into her late 30s. She admitted that before taking that step, marriage and motherhood were never her priorities in life.
The "If Not Now, When?" star said she had always been more business-oriented, having started her career at a young age. But she has been keen on starting a family in recent years.
Back in 2019, Good revealed she was doing a 30-day fitness challenge with celebrity trainer Mike T as part of her effort to get in shape in preparation for pregnancy.
In 2016, Good and Franklin published a book titled "The Wait," where they shared glimpses of their pre-married life, including their practice of celibacy.
The couple stated that celibacy helped them take things slowly and channel their energy to chasing huge opportunities together. Through celibacy, Franklin also allowed Good to heal from a past relationship.
Last month, Franklin shared that actor Will Smith was instrumental in him becoming a better husband. He revealed that the actor was a mentor to him aside from being a friend.
It was Smith who inspired him and Good to undergo therapy as a couple and individually, a process that helped them express better what they needed from each other.