Chris Brown's Daughter Royalty Shares BTS Clip from Her Jungle-Themed 6th Birthday Bash
Chris Brown's growing daughter Royalty Brown had a splendid occasion for her seventh birthday, and in her recent media post, she showed fans how it all went down.
Royalty Brown has rung in a new age, and her parents made sure the big day did not pass without some heart-melting memories to go with. On Instagram, the youngster showed off how her parents made her day memorable.
The post included a clip with montages rolling from each detail of the birthday bash. Royalty's party was Jungle Book-themed, and it was renamed "Royalty's Jungle Book."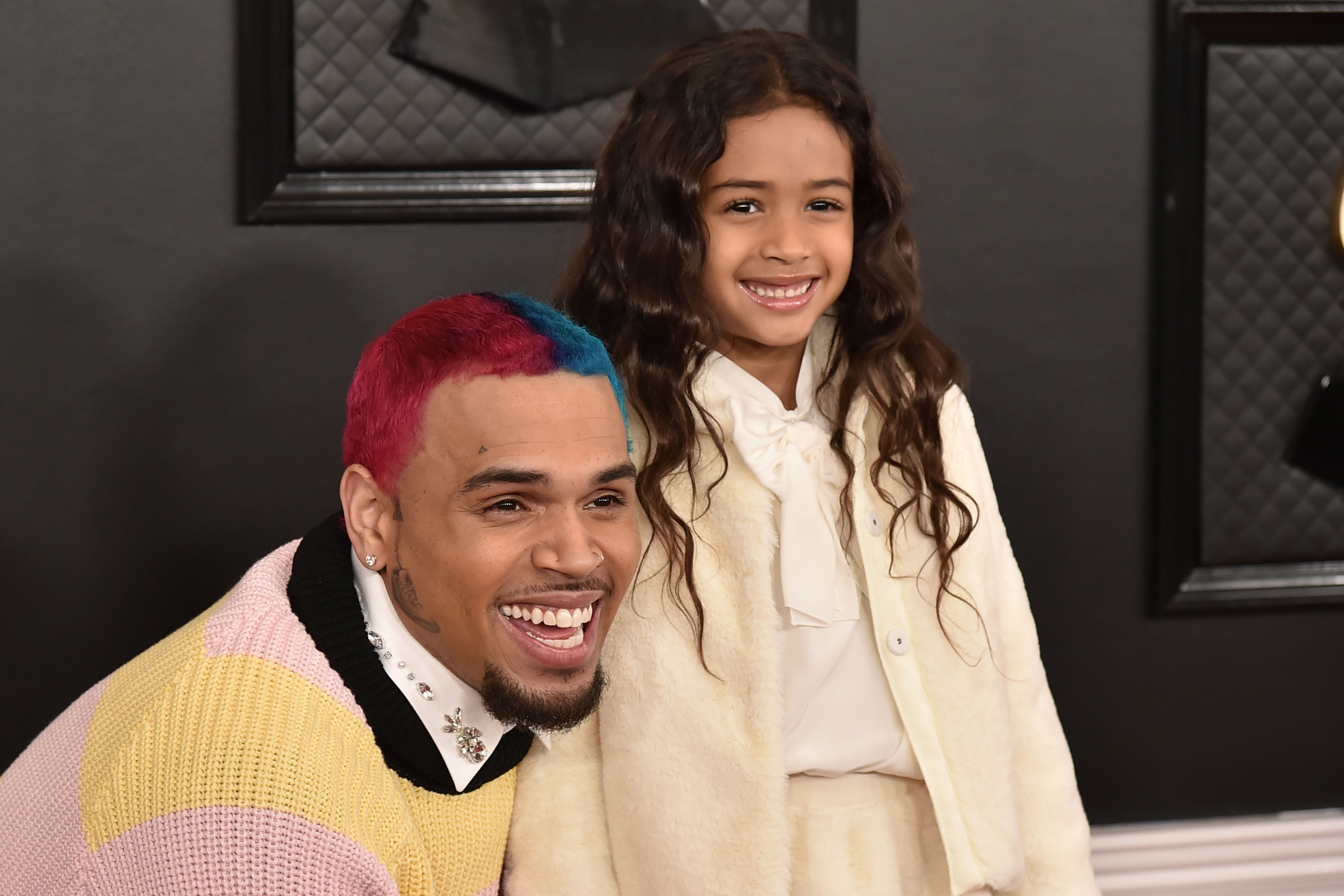 As the name implied, Chris Brown made sure the occasion had some wild animals ranging from reptiles to birds. There were also props inspired by the animals in Disney's "The Jungle Book."
The behind-the-scenes clip unfolded with Brown's "Wake Me Up" playing in the background. Kids at the occasion got to meet some of the animals, take a splash in the cool pool, and enjoy delicacies. The caption read:
"Royalty's Jungle Book!"
It is safe to say that Royalty is her dad's little princess, and Brown never runs out of ideas when it comes to throwing befitting birthday parties for her. For her last birthday, no expenses were also spared.
Despite Royalty's birthday coming amid the pandemic, Brown made sure the private celebration was filled with the right amount of fuss and appealing details.
She has also inherited his dancing talents and has been showing them off for a while.
He and his ex, Nia Guzman, heartily celebrated their baby girl with a large birthday cake designed in her initials. Later in the day, Brown presented her with two birds in a cage, as she wished. 
Royalty is the first of two children born to Brown. Her younger brother is Aeko Catori Brown, who does not share the same mom with her. Through the years, fans have come to recognize the striking resemblance between Royalty and her daddy.
The music star once gushed over their resemblance when he posted an image of her giving a funny expression. She looked so much like him, dressed in a dainty dress and sitting in a stylist's chair.
The pre-teen is her dad's twinnie in more ways than one. While she shares one of his physical features, she has also inherited his dancing talents and has been showing them off for a while.
During one of her media displays, Royalty has been modeling some kiddie wears for Milano Di Rouge when she was caught on camera channeling some of her dad's leg moves and acing it.