Joseline Hernandez's Daughter Gives Yoga a Shot in Her White Dress & Cat-Eye Glasses
Joseline Hernandez's mini-me, Bonnie Bella, showed she was a self-care and lifestyle princess in her mom's media upload as she rocked a classy middie look.
Joseline Hernandez's little daughter, Bonnie Bella, showed she was the "cool kid" in a new picture the doting mom shared on her Instagram page, showing her love for fitness.
The photo was taken from a far-off view, but little Bonnie was dapper and trendy. She leaned towards a tree and stretched out her second leg before arching it the opposite way.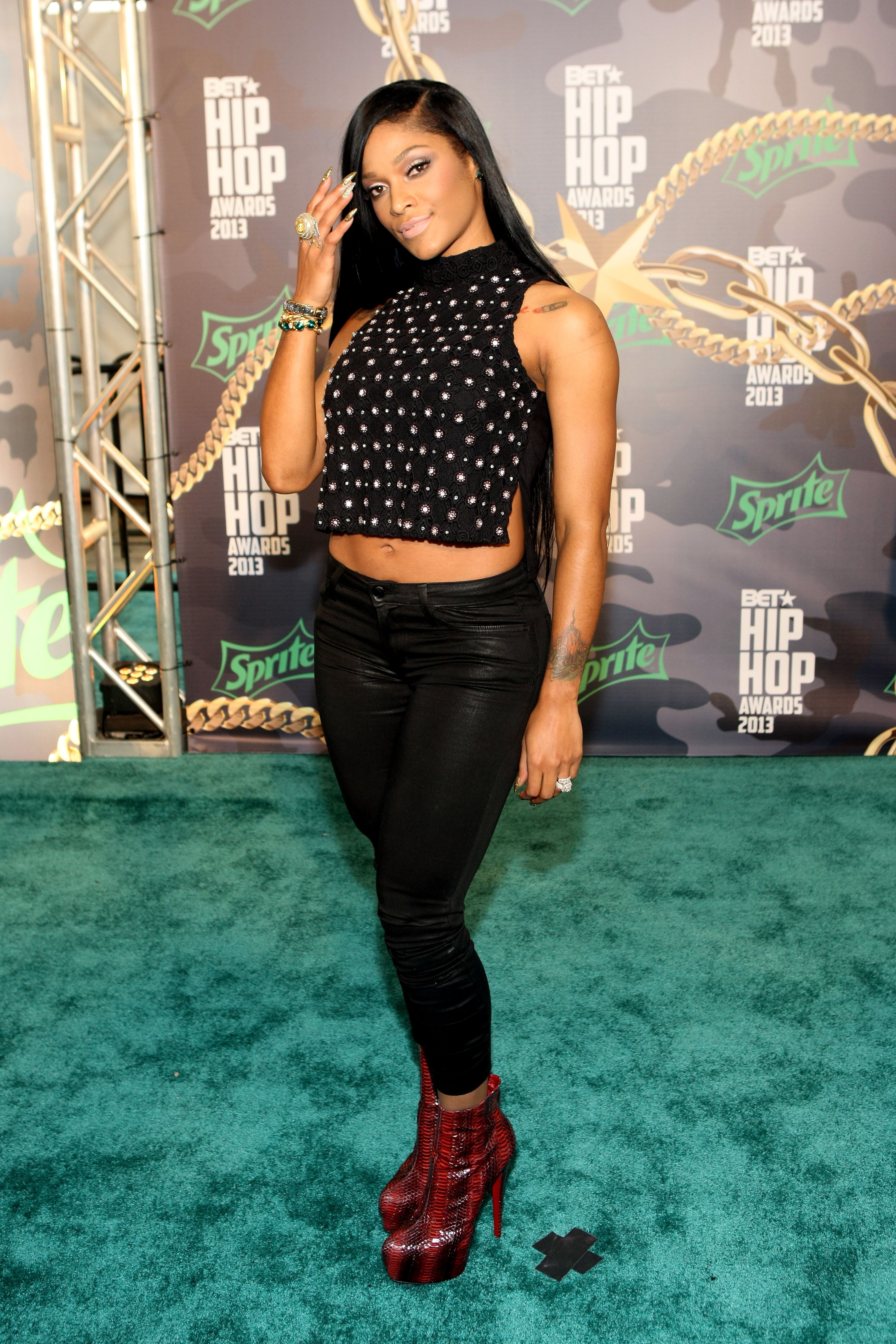 Bonnie displayed her flexibility by standing on one leg while one of her hands held on to her outstretched leg. She leaned to a tree for support. 
Her yoga pose was as catchy as her fashion choice. She donned a floral dress with bright colors that matched her sneakers. The youngster's thick curls were brushed out as she spiced up her look with stylish shades. 
For some years now, Bonnie has been in the news because of the custody battle between her parents. Hernandez and Stevie J welcomed their daughter in 2016, but they had rocky moments afterward.
Following their split, Hernandez found herself in and out of courtrooms with Stevie J, contesting child custody. There was a time things got so heated and she lost primary custody of Bonnie. 
Before becoming famous, she worked as a dancer during her struggling years. 
This happened when she was on "Marriage Boot Camp," and fans saw her break down. In the court documents obtained, Stevie J had claimed that Hernandez was an unfit mom.
He relayed that he had a more stable household with his partner Faith Evans. Hernandez had a hard time coming to terms with the arrangement and the verdict of the court.
However, news later got out that the custody decision was reversed after a week. Hernandez would later deny that she ever lost custody of her daughter. 
Contrary to her claims, fans saw her break down on TV. She was comforted by her long-time lover, DJ Ballistic and Dr. Ish, another personality on the show. 
Hernandez, who dubbed herself the "Puerto Rican Princess," made a name starting on "Love & Hip Hop: Atlanta." She became a fan favorite and went on to start her own show, "Joseline's Cabaret."
The show was a success, and Hernandez went on with the following season. Before becoming famous, she worked as a dancer during her struggling years. She is also a rapper.