Get to Know Celebrity Babies Born in 2021 — Prepare for Cuteness Overload
Several celebrity babies were born in the first six months of 2021, including Prince Harry and Meghan Markle's daughter. They named her after two strong women.
Celebrities like Wilmer Valderrama and Ashley Tisdale welcomed their first kids, while others like Fantasia Barrino and Alec Baldwin added more children to their already large families.
Read on to check some of the celebrity babies born in 2021 and a few details of their parent's relationships and comments about their newborns.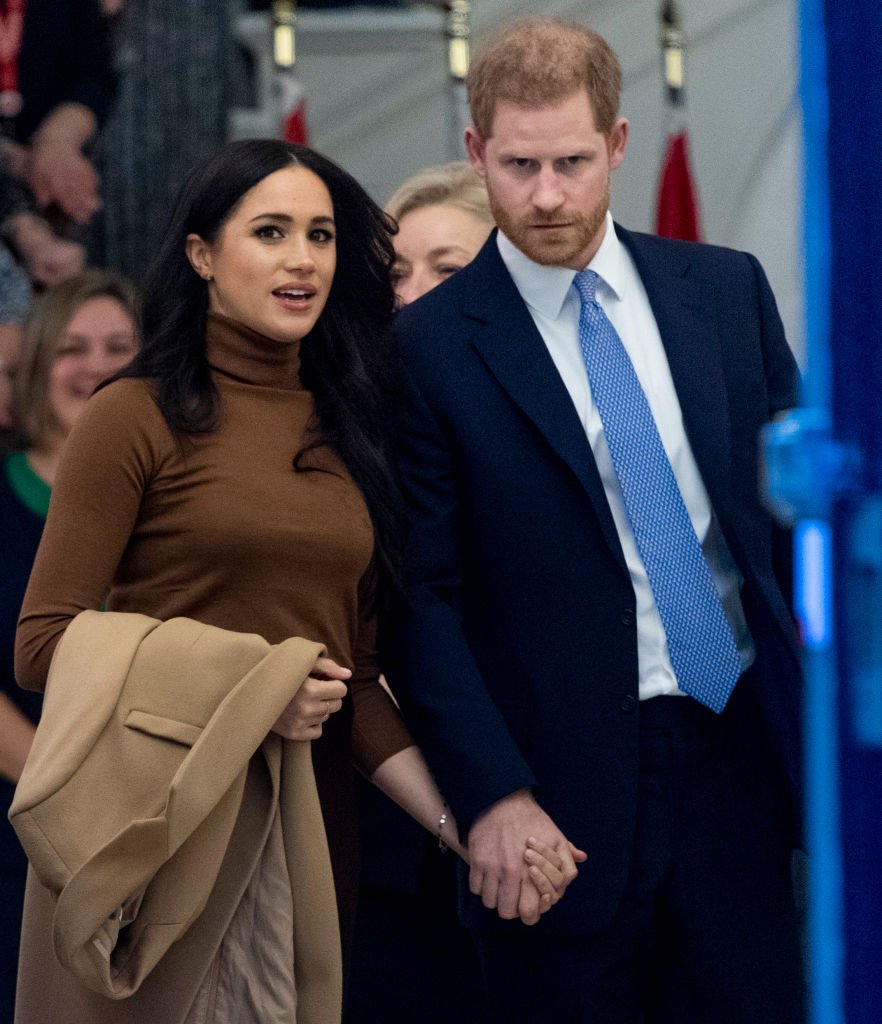 PRINCE HARRY AND MEGHAN MARKLE
On June 6, the Duke and Duchess of Sussex surprised their followers after announcing the birth of their first daughter. Lilibeth Diana Mountbatten-Windsor was born on June 4, and she was named after Queen Elizabeth II and the late Princess Diana.
After giving birth at Santa Barbara Cottage Hospital in California, Meghan and Lili went back home to settle in. The couple confessed the little girl is "more than we could have ever imagined."
WILMER VALDERRAMA AND AMANDA PACHECO
Nakano Oceana Valderrama is one of the celebrity babies born in 2021. Wilmer Valderrama and his partner Amanda Pacheco welcomed their baby on February 15, and the actor opened up on the unusual name.
He said he and Pacheco traveled the world and decided they really wanted to be together in Japan. Once Pacheco was pregnant, they researched ancient Japanese warriors and learned about Takeko Nakano, a female samurai. Valderrama said:
"The respect and the heritage, and the tribute to one of those beautiful moments where my fiancée and I said 'I love you' for the first time."
FANTASIA BARRINO AND KENDALL TAYLOR
Fantasia Barrino and her husband Kendall Taylor's daughter, Keziah London, joined the family on May 23. The singer has two children from previous relationships, and Taylor has a kid, as well.
According to Barrino, her daughter is a fighter as she was born "a little too early." Taylor and Barrino married in 2015 after dating for three weeks and have talked about their struggles to conceive a few times, so the baby was definitely a blessing.
JASON DERULO AND JENA FRUMES
Jason King is another celebrity baby born On May 8, 2021. According to the singer, his kid is lucky to have "such a strong, caring hero of a mother" in model Jena Frumes. 
In June, Derulo shared on social media a photo of himself and his kid wearing matching red and black outfits, melting the hearts of his 7.8 million Instagram followers.
SADIE ROBERTSON AND CHRISTIAN HUFF
The "Duck Dynasty" star Sadie Robertson and her husband, Christian Huff, welcomed daughter Honey James on May 11. Two weeks after the baby was born, Robertson said she was still in the healing process.
She showed gratitude to Huff, her mom, and mother-in-law for all the help and support she received during that time, adding that she's got the "best cuddles" from "the snuggle bug."
ASHLEY TISDALE AND CHRISTOPHER FRENCH
Many Hollywood babies were born in March 2021, including Ashley Tisdale and Christopher French's daughter, Jupiter Iris French. The couple announced Tisdale was pregnant in September last year.
Weeks after Jupiter's birth, the "High School Musical" alum said she knew she and her husband would have a cute baby, but she wasn't expecting how beautiful Jupiter would be.
MACAULAY CULKIN AND BRENDA SONG
Former child actors Brenda Song and Macaulay Culkin are keeping most details of their celebrity baby (and their relationship) away from the spotlight.
Their son, Dakota Song Culkin, was born on April 5 in Los Angeles. The baby was named after Culkin's late sister, who passed away at 29 years old in 2008.
BINDI IRWIN AND CHANDLER POWELL
Speaking of honoring late family members, Bindi Irwin and her husband Chandler Powell welcomed their first child, Grace Warrior Irwin Powell, on March 25. About her name, Bindi said:
"Her middle names, Warrior Irwin, are a tribute to my dad and his legacy as the most incredible Wildlife Warrior.
HILARIA AND ALEC BALDWIN
Our list of celebrity babies wouldn't be complete without Hilaria and Alec Baldwin's sixth child, Lucia. It is important to point out that Eduardo, the couple's fifth child, was born only five months before Lucia joined the family.
Many newborn celebrity babies were born in the first six months of 2021, so it is fair to say that the rest of the year will be filled with kids!