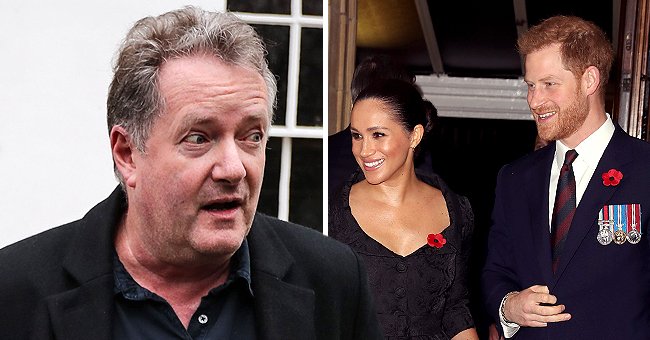 Getty Images
Piers Morgan Slams Cancel Culture in Tell-All Interview Amid His Feud with Meghan Markle
Piers Morgan slammed cancel culture in a recent tell-all interview, following the criticism he received concerning his comments about Meghan Markle.
British TV host Piers Morgan slammed cancel culture during a recent interview with Karl Stefanovic for "60 Minutes" during which he solidified his opinion that Meghan Markle is a liar.
Morgan criticized what he calls the woke brigade and cancel culture, which caused him to leave his hosting position on "Good Morning, Britain" after he commented about Markle's revealing interview with Oprah Winfrey.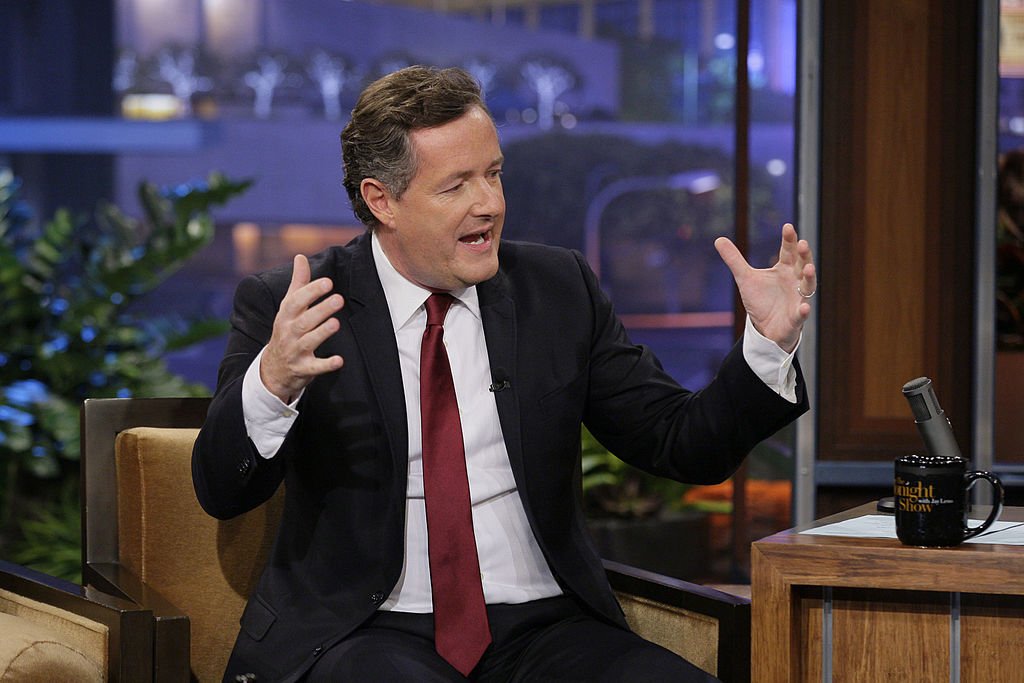 Piers Morgan during an appear on the "Late Night with Jimmy Fallon." 2012. | Photo: Getty Images
Stefanovic, who is one of Morgan's biggest critics, conducted the interview with the controversial host. During the interview, Morgan doubled down on his opinion of the Sussexes and shared his worries about cancel culture.
He stated that cancel culture stems from the woke movement, which in itself is a great concept. He explained that being woke was about being aware of social and racial injustices.
However, "illiberal people" who claim to be liberals are using cancel culture to ruin people's lives and careers if they hold a strong opinion that is perceived to be racist or problematic in any way.
Morgan warned that this culture could destroy society as these people have become modern-day fascists. He even described people who ascribe to cancel culture as "Kim Jong-un with a dash of Vladimir Putin."
Stefanovic asked Morgan if perhaps he was just an angry old man, but to this, the latter just laughed and insisted that he holds the freedom of speech in more regard than the Markle situation.
However, Morgan made sure to double down on his opinion of Markle as he called her a downright liar and stated that he took particular offense to Markle's claim that the Archbishop of Canterbury married them three days before their wedding.
The Mail Online editor-in-chief explained that Markle's claim could not be true because it would make the Archbishop a criminal. He felt it was his job to hold Markle and Prince Harry accountable like he would for a government official.
He urged everyone to take a chill pill as he explained that people should be able to hold strong opinions and express them without the worry of getting canceled. He noted that people's different opinions were what made countries like the UK, the US, and Australia great.
Morgan received a lot of backlash from his colleagues and users online after harshly criticizing Markle's claims during her interview with Winfrey. After not publically apologizing to the Duchess, Morgan and ITV decided he would not return to his show.
Despite the backlash, Morgan emphasized his opinion of Markle a few days after he made the comments. He stated that freedom of speech was a hill he was prepared to die on and that his opinion of Markle had not changed.
Please fill in your e-mail so we can share with you our top stories!