TD Jakes' Wife Serita Shows Her Natural Gray Hair as She Stuns in a Blue Dress
Bishop T.D. Jakes's beautiful wife, Serita Jakes, showed off her impeccable style in a snap she recently posted on Instagram. She looked fabulous in a blue dress while displaying her natural gray hair.
Serita Jakes was an epitome of effortless elegance in a photo taken of her in the middle of a prayer. The wife of Bishop T.D. Jakes proudly showed her gray hair while keeping herself safe with a glittery face mask.
The 65-year-old entrepreneur opted for a comfortable blue dress that featured a belt with floral designs. She accessorized with a huge ring, a bracelet, and a necklace with heart designs.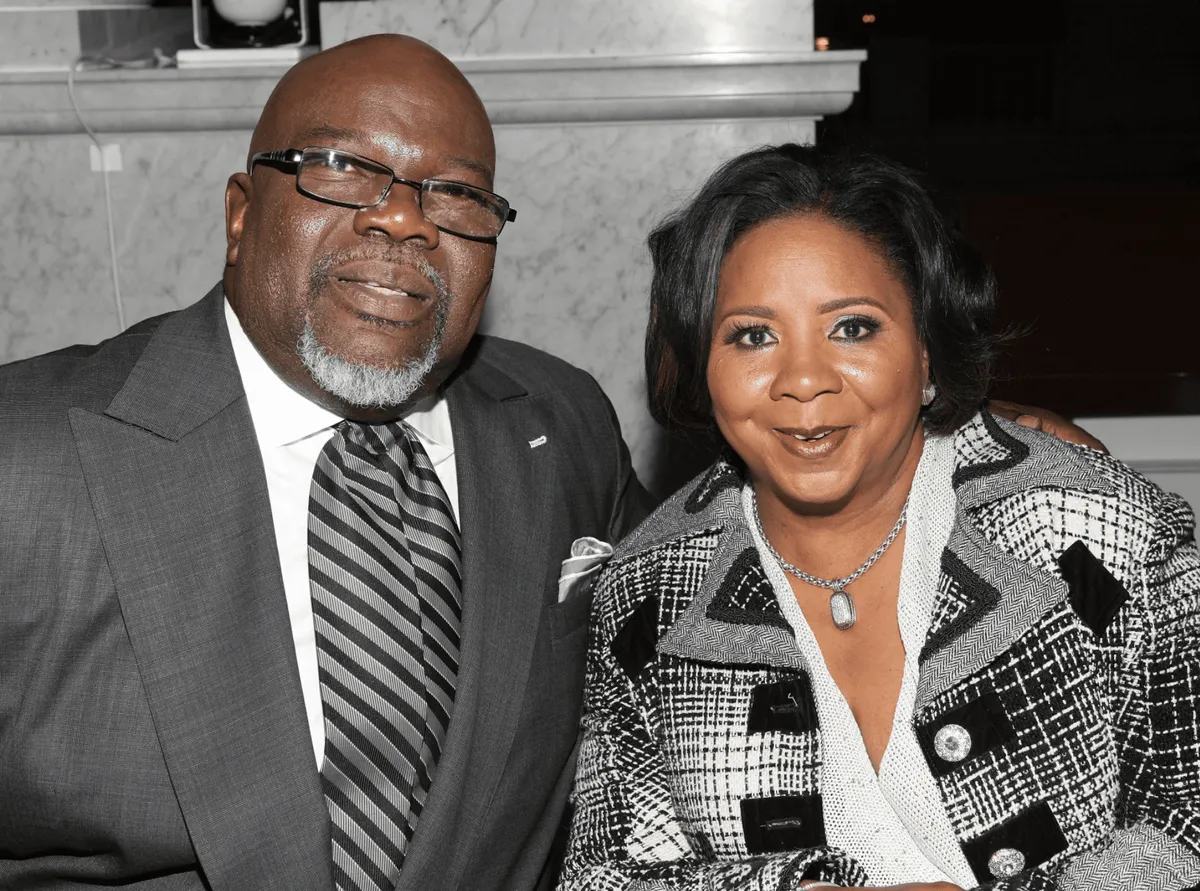 Serita is widely admired not only for her fashion choices but also for her unshakable faith. Her photo shows her concentrating in prayer with her eyes closed and hands raised in supplication. 
She looked completely at peace as she prayed with a congregation. She captioned her earnest photo with a spiritual message meant to motivate her followers. Her caption partly read:
"While we may get weary and the odds may seem like they're stacked against us, I know for sure that we've been equipped for the battle!"
The ministry leader and motivational speaker also invited her followers to stream the replay of Pastor John Jenkins' message on her husband's official YouTube channel. Her followers were quick to thank and praise her.
Serita has been an inspiration to many for her faith and success. As an entrepreneur, she recently launched a home collection line to help people create a home space to nurture their spiritual lives.
Critics insisted that it's wrong for Christians to practice yoga. 
Serita has authored books as well. Her published fictions include "The Princess Within: Restoring the Soul of a Woman" and "The Crossing." Writing a book is a way for her and Bishop Jakes to share their spiritual message.
Serita has experienced plenty of heartbreak throughout her life, which may explain her deep spiritual devotion. Her beloved mother died unexpectedly of a cruel disease, and her brother was murdered.
An abusive boyfriend physically and emotionally tormented her, and a car accident left her crippled. Her past trials are exactly what enable her to minister so effectively to women around the globe. 
Although she has many loyal followers, Serita is also no stranger to critical comments towards her. In 2018, she sparked a debate over yoga among Christians because of a post she made online.
She posted images showing members of a women's group at The Potter's House of Dallas enjoying a "taste of yoga." Critics insisted it's wrong for Christians to practice yoga. 
Nonetheless, Serita and Bishop Jakes remain a power couple in the world of Christian faith. They have come a long way since they wed in 1982, having established a megachurch with 30,000 followers.
The couple, who shares five children, travels around the country to share the gospel with millions of people and take part in humanitarian projects for people in need.